Update: Several plans have been finalized as of February 2021. Though landscaping and design are underway, experts estimate it could take around two decades to finish the project.
The city decided to move forward with plans to add more park and gallery space on Park Avenue. Initial plans call for a landscape architect to redesign traffic medians and public, enclosed green areas on the iconic street. The city plans to issue a request for a proposal for a landscape architect to create a master plan for the project in conjunction with the government. 
The traffic medians were once 40 feet wide, set aside for pedestrians, and included park space with benches. In 1927, the medians were scaled down to accommodate two more traffic lanes on Park Ave. The 20-year plan envisions a renovated stretch of Park Ave., from East 46th to East 57th streets, which would bring back the medians' previous use as a walking path. 
Over 20 years, the city will completely reconstruct the Park Avenue malls since there are also plans to redevelop the Grand Central Terminal train shed directly beneath the corridor. 
New York City Council member Keith Powers believes that the Park Avenue redesign is crucial. 
"The pandemic has already accelerated a movement towards a more pedestrian-friendly experience across the city, and this project is a great example of how shifting priorities can help shape a more enjoyable streetscape," Powers said in a statement.
Public and private sector leaders see the initiative as an investment that could awaken a neighborhood hit hard by the pandemic. Tourists and office workers stayed out of the city for much of 2020 and 2021, badly hurting Park Ave.'s retail and restaurant businesses. 
According to a report from the Real Estate Board of New York (REBNY), retail vacancy in Midtown East, the neighborhood surrounding Park Ave., hit nearly 30% in Summer 2021. The neighborhood has the highest retail vacancy in Manhattan, mainly because the area's retail businesses are highly reliant on the economic impact of tourists and office workers. Historically, the neighborhood's retail vacancy was around 10-15%. 
Landlord Fisher Brothers, a real estate firm, owns several properties on Park Avenue. Winston Fisher, a partner in the firm, compared the Park Avenue mall redesign to the high line, which became an international tourist destination after completion in 2009. 
According to the Department of Transportation, the city hopes to incorporate numerous potential features into the Park Avenue redesign. Ideas include food vendors, tables and chairs, benches, walking and bike paths, and public events. 
While there are no finalized plans yet, the redesign may also include interactive, public art installations and gallery space. 
"This investment in Midtown East comes at a pivotal moment for New York's recovery," said council member and former Manhattan Borough President Gale Brewer. "Now is the perfect time to reimagine this stretch of Park Avenue as there is an opportunity to create something truly unique in one of our most important central business districts as we upgrade our critical transportation infrastructure."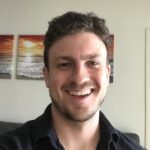 Tyler graduated from Virginia Commonwealth University in 2017 with a Bachelor's degree in Urban and Regional Studies. Currently based in Los Angeles, he works as a freelance content writer and copywriter for companies in real estate, property management, and similar industries. Tyler's main professional passion is writing about critical issues affecting big and small cities alike, including housing affordability, homelessness, inequality, and transportation. When he isn't working, he usually plans his next road trip or explores new neighborhoods and hiking trails.