Communities are being caught in the crossfires with homes and business fronts destroyed mixed with a staggering amount of injuries reported. Power lines are being downed and traffic is filling the streets of New York City. Manhole explosions are the root of this grave issue that is not uncommon for residents of The Five Boroughs. 
According to writers at The City, as of February 2018 there were roughly 4,000 reported FDNY dispatches for manhole explosions over the timespan of 9 years. Aside from FDNY dispatches, there were approximately more than 45,00 reported emergency manhole incidents. 
Unfortunately, there were recorded injuries capping at 57, with an addition of 9 in 2019. This was data recorded roughly four years ago. Since then, the calamity that manholes have been creating has only gotten worse. The Mayor's Management Report lists a 31% increase in "non-structural fires" between 2020 and 2021 which was tied with numbers pertaining to emergency manhole explosions during the same time.
But what exactly is a manhole and what are Manhattan residents trying to do to avoid these catastrophic instances? 
A manhole explosion most often occurs during the winter. January, February, and March have the most recorded instances, showing a clear trend leading to one of the causes of these explosions. Due to street salts that are laid down during these bitter NYC months and outdated electrical structures, the wintertime is the most dangerous according to the same article by The City. 
Con Edison, New York City's largest electrical provider has received a lot of flack in response to their efforts or lack thereof to prevent these explosions from taking place. Former utility workers have said there is not enough allocation toward maintenance of these aging underground wires. Earlier on, Con Edison provided a rebuttal to this argument by stating that they invest a large amount of money and time into upkeep and their lack of control when it comes to road salts. 
The City brings forth updated statements by a Con Edison spokesperson, Allan Drury, Con Edison has made the effort in replacing solid manhole covers with ventilated ones which help gas and heat to be released instead of being contained in one place.  Con Edison professes their keen attention to safety for community members and workers alike. 
The city has come forth and tried to create stricter rules implying the importance of preventing and overseeing manhole incidents but has failed in all recent efforts. The Public Service Commission, which is a state-wide organization, is within the bounds of much more strict enforcement but has not followed up with Con Edison as of recently. Con Edison customers are suffering from these destructive explosions on internal levels as well. When a manhole explosion takes place, the electricity flow of the area must be constricted for safety reasons which prevent people from carrying out day-to-day activities such as utilizing basic household appliances. 
There have been multiple lawsuits filed against Con Edison in an attempt to grasp their attention and repair the damage they have caused to a multitude of livelihoods. According to The City, a successful lawsuit was filed against Con Edison by taxi driver Osman Bah in 2015. He got into a significant accident due to four nearby manhole covers exploding into the air and causing him permanent injuries. Others who have been hospitalized by these explosions have also brought about lawsuits. 
As recent as February of 2022, there are a handful of news reports that cover manhole explosions. According to reporters at CBS News, on February 18th there were two manholes that exploded in Midtown one after the other which caused traffic on 11th and 56th street. 
Community members have been suggesting changes for years starting with a change to Con Edison's infrastructure. Engineers have deemed the certainty that these explosions can be avoided with a bit more attention to detail when it comes to upgrades and safety measures. Con Edison is pointing their finger in the wrong direction to avoid accountability and the city has had enough.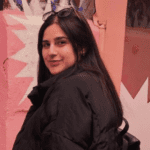 Carly is a freelance writer with interest in topics pertaining to lifestyle blogging, social justice, and anything to do with film/media. She graduated from the University of Wisconsin - Madison with a degree in English & Literary studies in hopes to write for a large music publication. When she is not writing, you can find her watching movies, cooking her famous Carbonara, and enjoying time outdoors.