New York City hotels should brace themselves for yet another quiet holiday season. CBRE Group's hotel division predicts just 56% occupancy in the fourth quarter—a time of the year that's usually boasting with tourists throughout the city. 
It signals only a slight increase from the third quarter and a disappointing percentage for the holiday season, overall. 
"We're going to get some visitation over the holidays but I don't think this is a cure-all in any way," says Rachel Rothman, head of CBRE's Group's hotel research and analysis. 
Despite the disappointing numbers, some hotel operators are feeling hopeful. President of Leading Hotels of the World, Shannon Knapp, says that occupancy at the Knickerbocker in Times Square, just around the corner from The Bryant Park Tower, is on par with 2019 levels. 
However, the lingering effects of the pandemic are still very much noticeable throughout the city. As of November 15th, international flights were down a staggering 45% when compared to 2019. 
Travel restrictions and quarantine requirements placed on specific countries, such as China, may be contributing to the lower number of visitors. With NYC being one of the now 17 states affected by the new Omicron variant, it's not clear when hotel occupancy levels can expect to normalize. 
Regardless of demand, New York hotels are facing considerable pressure to open back up. A bill requiring partially-closed hotels to reopen by November 1st or start paying out severance checks to out-of-work employees has forced hotels like Omni Berkshire and Grand Hyatt near Grand Central to turn their lights back on. 
Found right next to 36 W 35th St are the Hilton Midtown on Sixth Avenue and Martinique Hotel, both of which have announced plans to reopen over the next few weeks. 
"Our strategy was to lose less, so what do we do?" says Peter Strebel, president of Dallas-based Omni Hotels & Resorts, "Paying the severance would have cost more than reopening."
Back in April of this year, CBRE predicted NYC hotel occupancy wouldn't make a solid recovery until 2025. In the meantime, hotel operators are going to have to make some tough decisions to stay afloat. 
The bleak forecast is telling of how unpredictable demand is forcing the hotel industry in a new direction. Take for instance Hotel Pennsylvania, which is scheduled for demolition in January of 2022 and located down the street from 325 5th Avenue. 
Built-in 1919 and located across Penn Station, the decorative building is a beautiful piece of history. It's home to Cafe Rouge, once the largest and most elegant hotel restaurant in the world. For the first half of the 20th century, Cafe Rouge hosted iconic names in American music, such as Glenn Miller and Duke Ellington. 
During the second half of the 20th century, the hotel offered affordable living to New York creatives, such as writers, artists, students, and dreamers. E.B. White once described the hotel's inhabitants as he/she who had "a manuscript in his suitcase and a pain in his heart." In many ways, Hotel Pennsylvania was emblematic of the city's captivating creativity and unique history. 
So, why demolish it?
According to its owner, Vornado Realty Trust, it's simply too expensive to maintain. Back in 2013, Vornado announced plans of having the building restored to its early 20th-century glory. However, the company was unable to fulfill its promise and has decided to move forward with a mega-project called the Empire Station Complex. 
The complex is an idea credited to former Governor Cuomo, who planned to turn the area around Penn Station into a modern office hub, similar to the Hudson Yards. The large-scale project is set to take over multiple blocks and historic buildings, stretching from 31st to 34th streets, along 8th and 6th avenues. 
A coalition assigned to the new construction project is working in conjunction with ReThinkNYC to preserve the existing streetscape, as well as modernize Penn Station's tracks and platforms. The idea is to convert the train station into a Tokyo-style, through station.
Once a historical treasure in the city of New York, Hotel Pennsylvania is now lending its land to a separate cause—streamlined transportation. The development of the Empire Station Complex may be an insight into where NYC real estate is headed, away from an appreciation of the traditional and towards modernization of what is practical.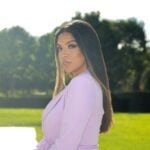 Vivian Tejada is a freelance real estate writer from Providence, RI. She writes SEO blogs for real estate, travel and hospitality companies. She's passionate about the future of work and helping Latin American freelancers achieve time, location, and financial freedom. When she's not writing you can find her at the gym, a family cookout, or at brunch with her girls. Follow her on Linkedin to learn more.