Zillow Group's NYC listing marketplace, StreetEasy, a February study shows that homeowners get the most bang for their buck in Queens, New York. When compared to boroughs such as Brooklyn and Manhattan, properties in Queens offer homeowners more square footage for the same amount of money spent.
With the median asking price for an NYC home sitting upwards of $950k, homeowners in Queens are afforded more physical space than homeowners elsewhere. 
The average selling price for residential real estate in Queens is $540 per square foot. Homes in Queens span a median of 1,759 square feet, according to the study conducted by StreetEasy. 
In Brooklyn, homeowners get 1,427 square feet of space for the same price of $950k. Therefore, homebuyers would pay $666 per square foot for a smaller amount of space. 
Property owners in Manhattan would get about 589 square feet of space for $950k—almost three times less the amount of square footage they'd be afforded in Queens and less than half the space they'd get in Brooklyn. This would translate into an astounding $1,612 per square foot in Manhattan. 
The StreetEasy study ranked the neighborhoods where prospective homeowners are more likely to come across a good deal. Of the top 5, four are located in Queens, and one is located in Brooklyn (Brownsville). 
The best deals can be found in Briarwood, where homebuyers would encounter a median asking price of $339 per square foot. Brownsville came in at a close second with a median asking price of $348. Kew Gardens, St. Albans, and South Jamaica rounded out the list costing $355, $370, and $371, respectively. 
If your heart is set on Brooklyn, you will find the best deals in Brownsville for $348 per square foot; Canarsie at $420; East New York at $424; East Flatbush at $432; and Bergen Beach at $442. 
In 2021, homeowners in Brooklyn paid around $899,900 for the median home. The price was about the same in 2020. However, the median asking price per square foot did go down 3.8%. 
The most expensive real estate in Brooklyn is Cobble Hill, where real estate is priced at $1,749 per square foot; Dumbo at $1,693; Brooklyn Heights at $1,607; Downtown Brooklyn at $1,381; and Boerum Hill at $1,367. 
Properties in Manhattan are reserved for the rich, with the price of real estate excessively high compared to the rest of the city. Nolita has a median asking price of $2,408 per square foot; Central Park South ($2,296); the West Village ($2,260); Midtown ($2,216); and Soho ($2,144).
Purchasing a house in Queens comes with various benefits for new homeowners. Located right next to Brooklyn, you won't be far from restaurants, bars, or event venues. You will also be conveniently located in a culturally diverse borough. Queens is also home to JFK and LaGuardia airports, making travel across the country and throughout the world that much easier for you and your loved one.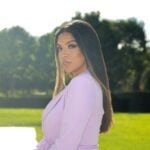 Vivian Tejada is a freelance real estate writer from Providence, RI. She writes SEO blogs for real estate, travel and hospitality companies. She's passionate about the future of work and helping Latin American freelancers achieve time, location, and financial freedom. When she's not writing you can find her at the gym, a family cookout, or at brunch with her girls. Follow her on Linkedin to learn more.