Carlitos Barbecue Taqueria is the definition of food-truck heaven and hell to the rest of the competition.
Years ago, inspiration struck as it usually does — when you least expect it. Carlos Castillo, known affectionately in family and friend circles as Carlito, asked his friend Fernando if he could use his computer.
"Hey man, I have been trying to check my email. What's your password?"
"Carlitos****."
"… Dude… what's up with this?"
"I have a dog, and his name is Carlitos."
"Seriously, man…? Your dog is your password?"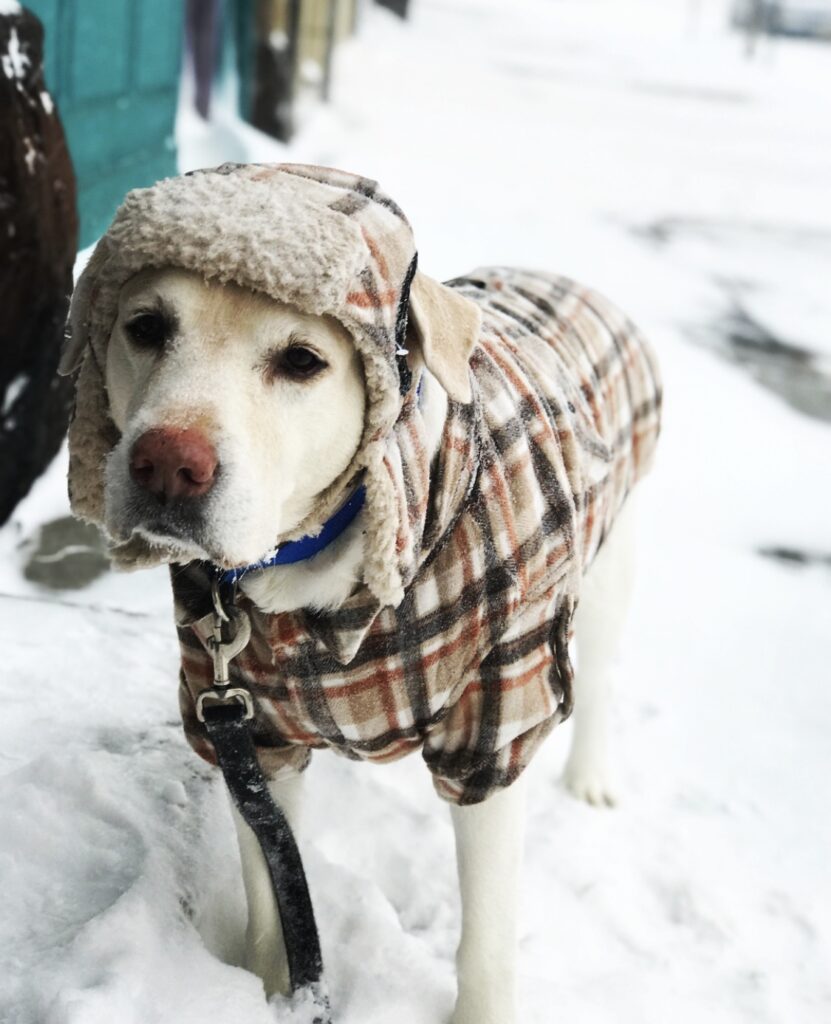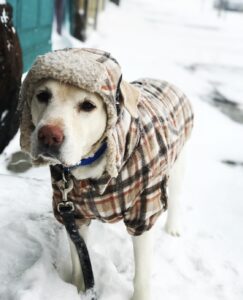 That conversation between Carlos and Fernando started a food truck business that ended up booming across two states. Many end up naming their business after a loved one.
Carlos Castillo is the part-owner of Carlitos Barbecue Taqueria with locations across the greater NYC metropolitan area. Carlitos is a concept of marriage between the taco and American barbecue. Their food trucks are famous around New York City and popping up all over Manhattan, Brooklyn, and Queens, like mushrooms after the rain.
During the pandemic, the restaurant market suffered. The food truck business thrives, delivering gourmet necessities to people in all neighborhoods.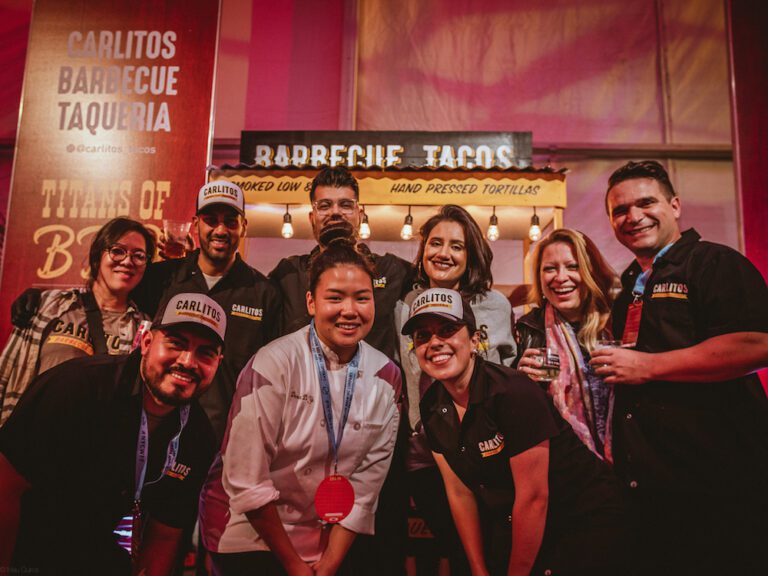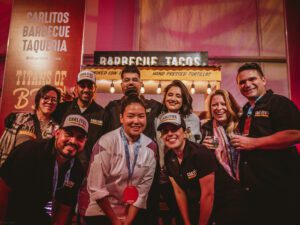 What inspired you to start a food business?
I was born in Honduras and came to NYC at seven. I lived with my dad and grew up in the very diverse Corona, Queens neighborhood. There, food trucks were plentiful since not everyone could afford a restaurant. They became a way of survival.
After school, my dad would bring take-out on his way from work. It was always a treat for me. In 2015, I had an idea inspired by my childhood. I was a general manager for Swiss airlines at JFK and always wanted a restaurant. A food truck proved to be the perfect way to test the concept.
When you first came to NYC, what was your adjustment process to the cultural differences?
My dad moved to Queens in 1988. Coming from Honduras, I was used to living with a big family. Once I arrived, my dad and I lived in his cousin's spare room. She was married to and lived with an Indian gentleman and (by default) her mother-in law who didn't speak a word of English. That was my first cultural shock. When coming back from school, I would sit like a mute without uttering a single word to the grandmother (due to the language barrier). For the first couple of years, I attended a bilingual class and had to adjust/learn.
Do you have a favorite restaurant?
In Corona, Queens, there's an old Italian/Irish area that's called Spaghetti Park with Parkside Restaurant in the park. I love that place. It is incredible.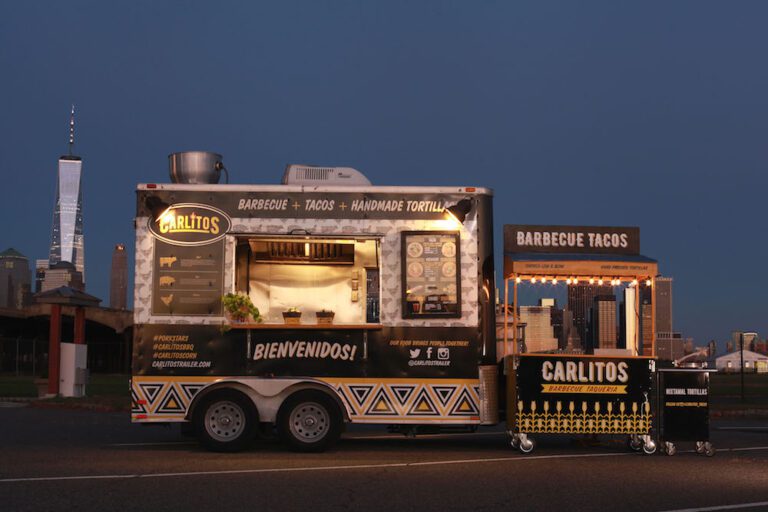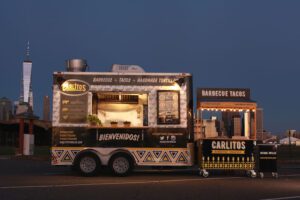 How did you go from Honduras to tacos?
In Central America, the tortilla is a critical staple in every breakfast, lunch, and dinner. It is a way of life. Diet is not an option. Tacos are popular in Central America and a part of the continental culture. People no longer think of tacos as only Mexican food.
What are some of your signature dishes? Perhaps you were inspired by your culture or grandmother?
I am a meat lover. My grandmother worked in the meat/wholesale industry. She would sell meat to butcher shops. I remember going to the slaughterhouses with her and coming home to cook. We always had barbecues. In Honduras, the barbecue is more like a grill (over a flame) and not slowly smoked (non-direct flame) at slow temperatures like in the US. The culture and aspect of coming together around a fire (maybe with some chimichurri) still makes me nostalgic.
If I were to (G*d forbid) die tomorrow, what is the signature dish that you would recommend me trying?
You must try the barbecue brisket… the very special, smoked brisket taco. The entire concept of our business is the smoked brisket. It is still our top seller today.
Any plans for you to expand into consumer packaged goods?
Yes, we started exploring the option, but it is competitive and will take time, resources, and planning. We envision it happening next year.
Are you opening a new location in New Jersey?
We started in Jersey City and scaled out into the entire greater NYC metro area. We have two restaurants, a Biergarten, and food trucks. We are looking to get a smaller truck that is easier to maneuver in the streets of Manhattan. We also collaborate with Smorgasburg and do pop-ups (tents) all over the city.
How many truck bookings do you typically get per season. Is the summer busier?
At this point, we are completely booked (daily) until the fall and only try to do the bigger events. We must be very selective (given the requests that we receive). Typically, we are out five/six days per week. We book companies, apartment complexes, and events. Thankfully, we are known enough to get booked with big companies and events. We had to get a production facility to accommodate the high volume. The summer is crazy with all the events and activities. It is a great time to be in the food truck business.
How did COVID impact your business?
One of our restaurants is inside the Garden State Plaza mall (NJ side), which forced us to close during the pandemic. We ended up using a kitchen that we typically use for food trucks and events to accommodate take-out/delivery. We decided to pivot, give it a makeover and open it to the public. Despite COVID, the food trucks and delivery/take-out sustained our business, and we expanded. By May, we had an influx of customers, so the food truck expansion was a no-brainer.
You did the inverse of what most food businesses do. First, you opened restaurant locations, and then Covid forced you to expand into food trucks?
You have to adapt and do what you have to do. We knew that people were home. The question became 'how do we bring the food into people's homes?' We drove our trucks into residential communities where people were stuck at home and allowed our customers to pre-order.
In the Biergarten that you opened, do you make beer? Can you recommend a favorite?
In collaboration with the Elementary Brewery (master brewer: Blake), we came out with a few. Among those is my favorite, a Mexican Lager. Our food inspired the award-winning flavor (touch of pineapple and cinnamon).
Do you go back to Honduras, and do the trips inspire you to evolve your menu/business?
I go back every two years and visit my mother. Yes, there are some foods that I would like to add to our menu in the future. The social component of my trips also inspires me. Given the economy in Honduras, there are a lot more food vendors.
Street food is popular given that people live in worse conditions than in the US. That makes me feel fortunate to provide a fulfilling company culture and take care of everyone. How we work as a team and what we do for our people is the definition of our success.
We are like a family that works together and plays together. Every day I am grateful for our togetherness and inclusive culture.
What is special about the NYC locations?
I would love to bring Carlitos to Queens, where I lived as a child. Typically, we target the Manhattan area due to crowds and diversity. Smorgasburg (our partner in pop-ups) gets us great locations so we can reach a ton of customers and neighborhoods" (…see list below).
What do you attribute your success to?
We get tons of inquiries from new entrepreneurs who ask about operations, menu items, and more. While those are important, the biggest success is our team. Each one of the partners specializes in a different area of the business. Fernando handles efficiency and operations, my wife and I do the creative things (design, branding/marketing, recipes, and food), and Martin is the financial expert. Chemistry and common values are of utmost importance to us, just like in a marriage. In this way, we are stronger and better as a team. We focus on the people.
Truck-On the Move!
Existing Carlitos locations:
Carlitos & Smorgasbar – 3 2nd street Jersey City, NJ (7 days per week)
Carlitos, Garden State Plaza Mall in Paramus, NJ (Monday-Saturday)
Carlitos, Lyndhurst, NJ (Closed for Summer)
Smorgasburg-World Trade Center, NY Oculus (every Friday)
Smorgasburg-Jersey City, NJ (Saturdays)
Smorgasburg-Prospect Park, Brooklyn (Sundays)
Carlitos New project: EWR Terminal-New location (to open in the Spring of 2022)
With pop-ups all over NYC!