The New York City economy is dynamic and constantly changing. Over the course of the city's unique history, New York—which has been the nation's largest city in every census (starting in 1790)—has experienced multiple waves of structural, economic, and systematic change.
These days, change in New York City is happening at an even faster pace. The COVID-19 pandemic, for example, changed the ways that many people work, socialize, and otherwise exist in the bustling metropolis of more than eight million people. Many New Yorkers have changed jobs or, at the very least, have significantly restructured their career trajectory.
It can be hard to tell where exactly New York might be at the end of the decade, or even tell where it might be one year from now. But if one thing has remained consistent throughout this city's history, it's that the city itself always has a way to adapt and change along with the times.
By taking a look at the fastest-growing industries in New York City, it becomes easier to forecast which types of properties might appreciate in value. In every borough and every neighborhood, you'll find opportunities. In this article, we will take a look at eight of the fastest-growing sectors within the Big Apple.
Construction
Construction has proven itself to be one of the most COVID-resilient industries, both in New York City and across the United States as a whole. There are more than one million unique buildings in New York City, more than any other city in the country, including over 270 skyscrapers (buildings that are more than 150m, or 492 feet tall).
The average age of a building in New York is 53 years old, which generates nearly $50 billion in annual maintenance expenses. Some classes of infrastructure are even older, including subways (90 years), sewer mains (84 years), school buildings (66 years), and bridges (63 years). Even if new development in New York were to stop completely, there would still be an ongoing need for maintenance. But there is no sign that development is stopping anytime soon. In fact, there is plenty of evidence that New York's construction projects are becoming even more ambitious, including the Hudson Yards development, the introduction of several super tall residential towers in Midtown, and the continuous buildup of Downtown Brooklyn. Other factors, such as New York's strict building codes, also support the need for construction. 
Real Estate
Naturally, with so many different pieces of property within the city, there exists a strong need for a real estate industry to facilitate the buying, developing, and selling of each of them. According to one recent estimate, there are roughly 80,000 real estate agents within New York State.
According to RealtyHop's Property Record search, there were over 10,000 property record transactions within New York City in the second quarter of 2021. This represents a year-over-year (YoY) increase exceeding 110%. The median sales price for a home in the city has reached $773,000 (a 14 percent YoY increase), with the median sales price in Manhattan reaching $1.1 million (a 16 percent YoY increase). The combination of rising prices and strong demand for property creates a lucrative landscape for those involved in the industry.
Health Care
Health Care is a rapidly growing sector, not just in New York, but across the entire United States. The average age of the American population has been climbing by about one year per every four years—with an aging population, the needs for healthcare and related services (such as home care) has skyrocketed.
The Center for Health Workforce Studies NY (CHWSNY) claims, "Health sector employment in the state and the nation continues to be an important economic driver, accounting for a substantial amount of job growth", noting that demand for healthcare employment in New York has outpaced demand for employment in other industries. A few of the driving forces behind this measurable rate of growth include, "the shifting focus of health care delivery system to primary care and prevention", "growing attention to population health", the "expanding scope of practice", "payment reform", and "the increasing numbers of integrated service delivery systems."
Technology
The Office of the New York State Comptroller states, "New York State had the third-largest tech sector in the nation in 2016 (when the report was released). Of the 10 states with the largest tech industries, New York was among the three where growth exceeded 25 percent between 2010 and 2016." In other words, the tech sector in New York is not only large, but it is also expanding at a rate faster than the economy as a whole.
The growth of the tech sector was extended into the later half of the decade, as well. As the comptroller suggests, "The sector attracts high-skilled workers to New York City and is a source of high-paying jobs." Many of the nation's largest tech companies are headquartered in New York or have a satellite office in New York. Additionally, due to the city's abundance of venture capital, it has also established itself as a prime location for tech startups.
Finance
The New York Stock Exchange (NYSE) first opened in 1817, helping to cement New York (alongside London) as the financial capital of the world. But the opening of this important exchange was really just the beginning—over the past two hundred years, the finance sector has evolved in many critical ways.
Currently, more than 90 percent of the state's jobs in securities are located in downtown NYC. In total, there are more than 330,000 financial service workers in New York, far more than any other city in the world. In the digital era, there has been some concern that financial startups might look outside the city to headquarter, but even today, New York is still the go-to location for those that want to make it big. Finance will continue to remain the heart of New York's broader economy.
Manufacturing
New York's manufacturing sector has been growing, despite the high prices of industrial real estate. Between 1997 and 2013, New York lost a lot of manufacturing jobs—about 125,000 according to some estimates. However, perhaps the most dynamic city on earth, it appears that New York's manufacturing fate might be beginning to change.
While many of the low-skilled manufacturing jobs of the past were outsourced overseas, newer high-skilled manufacturing jobs have begun emerging across New York City. High-tech manufacturing, 3D printing, software engineering, and other related sectors have helped increase the number of products being made within the City Proper. Additionally, New York's status as the East Coast's busiest port helps provide logistical support for manufacturers.
Education
Since the year 2000, New York has seen a significant rise in the number of people attending college or seeking other forms of higher education. The city is currently home to more than 100 colleges and universities, creating an in-city student population of about 600,000. Over the course of the next ten years, education will play an increasingly important role as the demand for high-skilled workers increases.
In addition to the city's many higher-level institutions, the New York Department of Education also accounts for 1,866 schools (including 260 charter schools)—the largest school district in the country. The demand for education and supporting services typically expands with the city's broader population, meaning that as long as New York's population grows (which it has every year this decade outside of COVID), the city will need more teachers.
Professional and Technical Services
The "Professional and Technical Services" sector is a catch-all sector that includes highly specialized professions, such as lawyers, accountants, consultants, and others. In New York, these professions play a critical role, accounting for billions of dollars in financial activity every year.
The growth of the professional and technical services sector is a natural consequence of having an increasingly complex and diversified global economy. New York is also home to many of the nation's largest and most powerful law firms, along with all four of the nation's most important accounting firms (KPMG, Deloitte, PWC, and Nielson). In many cases, these professions are difficult to outsource or automate, creating a greater sense of long-term job security for those involved.
Conclusion
New York City simply does not give up. Though times are changing, it is clear that New York will continue to remain a global economic powerhouse. One of just two Alpha++ Global Cities in the World (the other being London), New York will continue to lead through the end of the decade, largely thanks to the growth of these important sectors.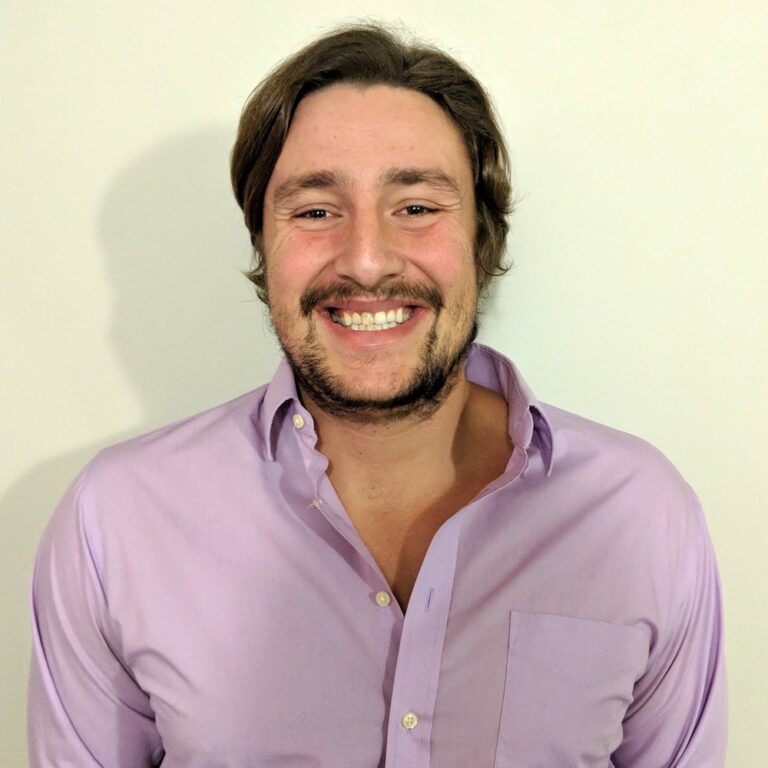 Andrew is a freelance writer that primarily focuses on real estate and finance topics. He graduated from the University of Colorado with degrees in Finance and Political Science and has since worked in the real estate, life insurance, and digital marketing industries. When he is not writing, Andrew enjoys skiing, playing piano, painting, and spending time with his wife (Maggie) and cat (Crow).