Update: This law has officially taken effect as of Nov 1st, 2022.
New York employers across the public and private sectors will soon have to reveal salary ranges on all job postings. 
On December 15, 2021, the New York City Council approved legislation requiring all employers with four employees or more, to disclose minimum and maximum salaries offered for any job located within NYC. 
Recently elected Mayor Eric Adams is likely to approve the bill as well, given his campaign rhetoric which spoke to the needs of working- and middle-class voters. If approved, the bill will become law and enforce the following:
Make it a discriminatory practice to NOT include minimum and maximum salaries offered for any position located within New York City.

Require employers to provide a salary range for every advertised job, promotion, or transfer opportunity posted. 
Exemptions & Considerations
The bill would take effect as early as April of 2022, 120 days after being approved by the Mayor's office. The only exception to the four-person rule are employers of domestic workers, who are required to post hourly pay regardless of staff size.  
The bill would not directly impact temp agencies, seeing as they are already required to provide salary information upon interviewing applicants, according to the Wage Theft Prevention Act. 
Opposition & Disruption of the Hiring Process
Having voted 41 to 7 on the matter, the bill faced minimal opposition in the council. However, there were a handful of contending voices who felt that pay transparency put businesses at a disadvantage. 
"This smacks as something someone who never has run a business would support, and is an unnecessary interference in a contract negotiation," said Councilman Joe Borelli, the Republican minority leader in the council, who voted against the bill. 
Currently, NYC employers are allowed to withhold pay information until the end of the hiring process. It's also somewhat of an unspoken rule to avoid mentioning benefits and compensation until the end of the interview. 
A bill encouraging pay transparency as early as the job-searching phase turns this notion on its head. Employers would be tied to the payment range included in their job postings and would inevitably have less wiggle room to negotiate on salary. 
Who Stands to Win?
Despite the disadvantage presented to employers, many voices express that this is actually a good thing. Advocates of the bill believe that lack of pay transparency forces candidates into unequal negotiations where they are often pressured into accepting unlivable wages. 
"Lack of salary transparency is discriminatory and anti-worker," said Manhattan Councilwoman Helen Rosenthal, who sponsored the bill. "Every New Yorker should have the right to determine whether they will be able to support themselves and their family when they apply for a job. It is time to level the playing field, and restore some dignity to New Yorkers seeking employment."
Councilwoman Rosenthal also believes that forcing employers to disclose salary ranges will help the public fight back against systemic pay inequities. In regards to the overarching impact of the bill, she mentioned that employers' refusal to disclose salaries was the root cause of pay inequity in the local hiring process. 
Pay Transparency & the Great Resignation
The issue of pay transparency has been a hot topic not just in NYC, but across the country. After an average of 4 million workers started leaving their jobs every month beginning in April of 2021, employers began asking themselves what they could do to retain and attract new talent. 
Businesses quickly realized that mental health days and flexible work schedules weren't going to be enough—workers wanted adequate compensation, as well. We've entered a contemporary time in the American job market, where employees are no longer loyal to any particular position, much less a company. 
The power of the workforce has been made obvious with the onset and continuation of the Great Resignation. In 2022, widespread labor shortages are likely to give first-time job seekers the upper hand.
Employers are also expected to push prospective employees through the hiring process fairly quickly out of fear of losing strong candidates to the competition. Pay transparency is just one of the many ways employers are eagerly trying to appeal to the changing job market. 
As one of the most expensive cities to live in within the country, NYC is off to a strong start in the new year by mandating salary transparency among employers.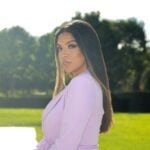 Vivian Tejada is a freelance real estate writer from Providence, RI. She writes SEO blogs for real estate, travel and hospitality companies. She's passionate about the future of work and helping Latin American freelancers achieve time, location, and financial freedom. When she's not writing you can find her at the gym, a family cookout, or at brunch with her girls. Follow her on Linkedin to learn more.