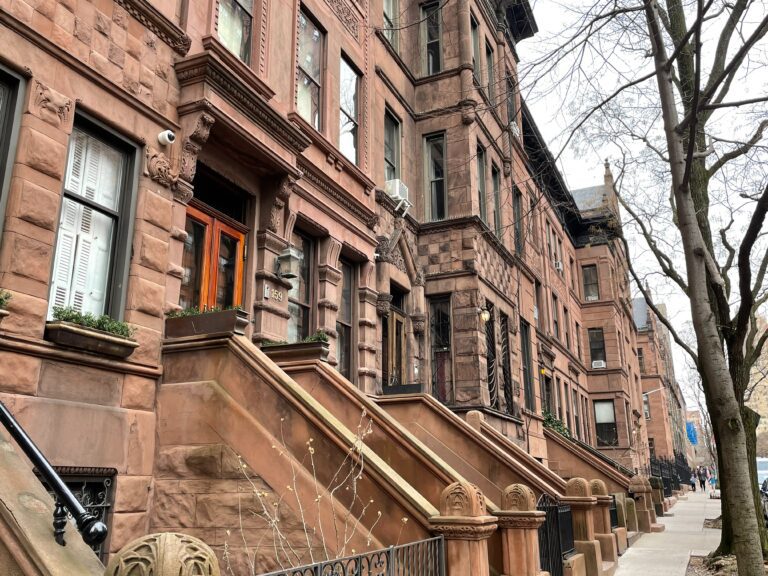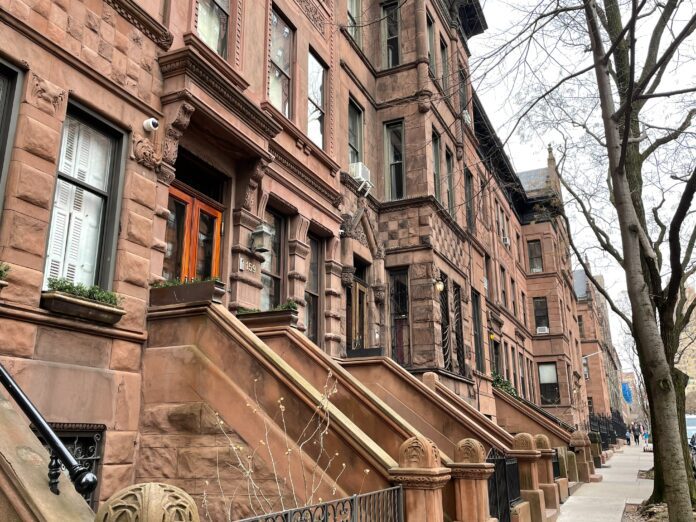 Update: While the construction isn't complete and hasn't stopped, the twitter page where neighbors go to make complaints about the noise has been largely inactive since March. Construction is still set to be completed in 2023.
If you've lived in New York City for any amount of time, you've probably heard some sort of construction. But has this construction ever woken you up early? Has it disturbed your pets? Has it given you carbon monoxide poisoning? If not, then you're in a better situation than the good folks on West 69th in Manhattan. The residences there have been tortured for years by construction noise and pollution caused by a wealthy couple building a 10 x 60-foot  swimming pool for their basement. While annoying construction isn't anything new to New York, the tale of this construction is so disruptive and bizarre that it could be a movie. 
Construction began on 48-50 West 69th street in 2018. The original plan, as pitched to the neighborhood, was the combination of two brownstones into one structure. A more detailed plan for the pool was set in place but block organizers "admit they napped as the project won approval from The Landmarks Preservation and the Department of Buildings" as stated in a New York Times story. In this case, "napping" seems to mean, "not reading/sharing the exact construction plans/timeline" which seems like important details to mention. 
Google Image from August 2021
When construction started on the project, residents were annoyed, but they figured it was just another quirk of living in the city, like seeing rats, or getting hit by a bike. However,  weeks of construction noise turned into months and neighbors started to talk about what construction was actually happening at 48-50 West 69th street. Several neighbors began to notice the horrible noise that rang through the air at 8 am every day was the industrial drilling of a 37' 11.5" chasm. This chasm was to become a basement pool for the wealthy homeowners,  who were still anonymous when word got around to the rest of the street. 
Now, West 69th Street isn't exactly a haven for the working class. Not even a block away from Central Park, some well-to-do folks have, and still do, live there. This swimming pool,  however, broke the mold in terms of opulence. It was to be made of marble, surrounded by columns like the ancient baths of Rome, and, again, it was being dug out of Manhattan bedrock so it could be in a basement. This lavish excursion does not sit well with the neighbors who have to live next to the construction. Andrew Resnick, the musical director of The Cher Show,  told the Times, "It's not as if they're building an orphanage" when asked whether the benefits of the noise outweighed the costs. 
Resnick, and the other residents, aren't overreacting when they talk about how bad the construction was either. The New York Times wrote about this 2019, over a full year after all this began. Their story covers residents who have been forced to wear noise-canceling headphones, like the ones used at gun ranges, in their own homes on a daily basis. It also mentions how one neighbor was tested for carbon monoxide poisoning after the fumes from the equipment got people in the neighborhood sick, seeping into windows and giving residences no safe place to escape to. The article also mentions how several younger residents decided to just up and move while pointing out that many older residents of the street were unable to do so.
Sadly, another of our neighbors also could not die in peace in his own home because of the construction at #50W69ST R.I.P. Douglas 😢 #upperwestside #nyc #constructionnoise pic.twitter.com/gT5P0MorN0

— SpiritW69ST (@SpiritW69ST) December 11, 2021
So, who was causing all this commotion? Someone had to have enough wealth to ruin people's lives with a swimming pool, but the neighborhood had no idea or leads. That was until an anonymous neighbor slipped a card under the door of Block Association President Eileen  Vazquez. Vazquez had been on the hunt for the mysterious owners of the building, mostly so she could tell them how the neighborhood was suffering under the construction. The card read,  "Malou Beauvoir" and all it took was a google search to uncover everything. Beauvoir is a singer-songwriter who is married to Pierre Bastid, a billionaire who doesn't sing or write songs. Pierre is a French businessman who's made billions working in energy, pharmaceuticals, and more. 
While Beauvoir and Bastid may seem like the obvious villains of this story, the residents in the neighborhood wanted to give them the benefit of the doubt. After all, they were going to be neighbors, and the couple were trustees of Lincoln Center, offering scholarships to struggling jazz musicians, which is pretty cool. So, on March 19th, 2019, Vazquez sent the couple  a letter detailing her concerns saying, "The noise, vibrations, and pollution caused by the  construction are taking a toll on our health and livelihoods." Beauvoir was the one who contacted Vazquez in response. The singer seemed to show genuine concern, and she and her husband sent a follow-up letter pledging to fix the problems by hiring a noise reduction expert  and providing "continued vigilance."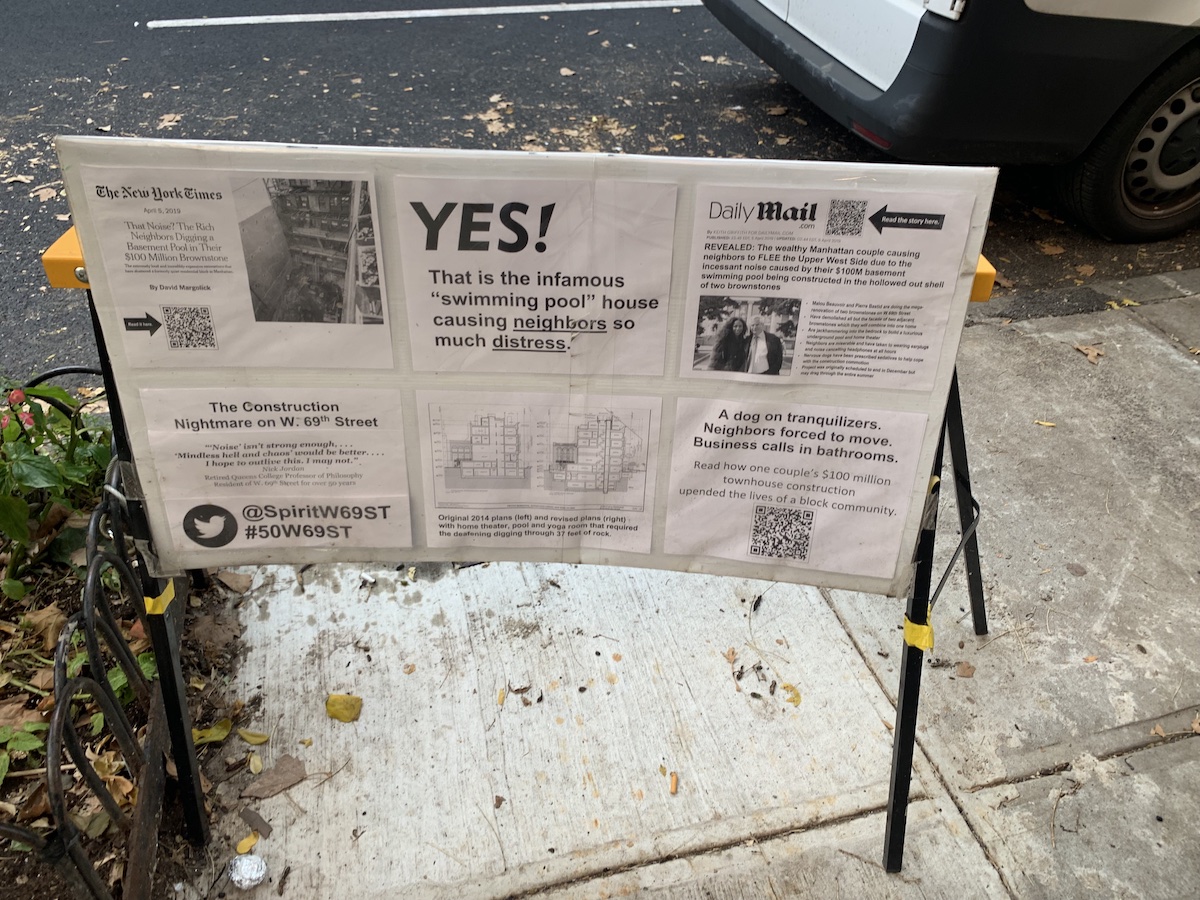 So did those measures work? Don't be silly. Of course not. They were drilling a 38-foot  hole in Manhattan bedrock. You can't simply ask the equipment to be quiet and the couple certainly wasn't giving up their swimming pool. However, since Beauvoir and Bastid weren't doing anything illegal, the residents of the neighborhood had few options left at their disposal.  They started a petition and a Twitter account to help spread the word, but that didn't really do anything in the long run. The Times article also helped spread the word, but all readers could do was say, "that's a bummer" and move on. 
The drilling stopped in early 2020, but the construction project isn't scheduled to be completed until 2023. While the noise and pollution aren't as bad anymore, the neighborhood is not excited about the new residents moving in, still regularly taking to Twitter to complain about Beauvoir and Bastid's lack of consideration for the area. While one could chalk this up to,  "rich people feud" I believe there's more to it than that. People moved to this street because it was quiet, family-friendly, and historic. Then one day a member of the ultra-rich came in and ripped it away. It doesn't seem fair, yet it happens more often than you'd think, especially in  NYC. Beauvoir and Bastid told Vazquez that they "love the neighborhood's special history." Vazquez's response? In a 2021 interview with Avenue Magazine, she states, "If they love this  street so much, why are they doing this to us?"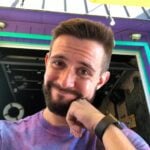 Russell is a writer and comic based in New York City. His plays have been featured at Penn State's Cultural Conversation's Festival, The NYC Thespis Festival, and Imaginarium's Inaugural Theater Festival. Follow him on TikTok and Instagram @pooleparty528