Noodles are a food staple found in dishes from all around the world. They can be served in broth, topped with a rich sauce, stir-fried, or even eaten dry. There really isn't a wrong way to eat noodles. However, instead of sticking to the two or three options you are used to eating, what about venturing out and exploring noodles from around the world? Put the instant noodles and spaghetti aside as we look into some of the most popular noodle dishes from other countries.
Noodles Around the World
1. Laksa | Malaysia, Indonesia, Singapore
If you visit a Malaysian restaurant, you will most likely see this dish on the menu. It features [usually] thick vermicelli noodles served in a creamy and spicy broth. The broth is usually coconut based and it is topped with bean sprouts, shrimp, an egg, and dried tofu puffs. Laksa does require quite a few ingredients to make, but would be well worth it to eat after. One of our favorite Malaysian restaurants located in the Lower East Side and bordering Chinatown, is Kopitiam!
2. Ramen | Japan
No, we're not talking about instant ramen noodles you buy at the grocery store (although those are tasty too). Real ramen noodles, served fresh and hot, are the ultimate comfort food. Noodle shapes can differ depending on the restaurant you choose, but the real delicacy is the art behind the broth. The Japanese have found that boiling the broth for longer amounts of time brings out more flavor from the ingredients used, like pork and chicken.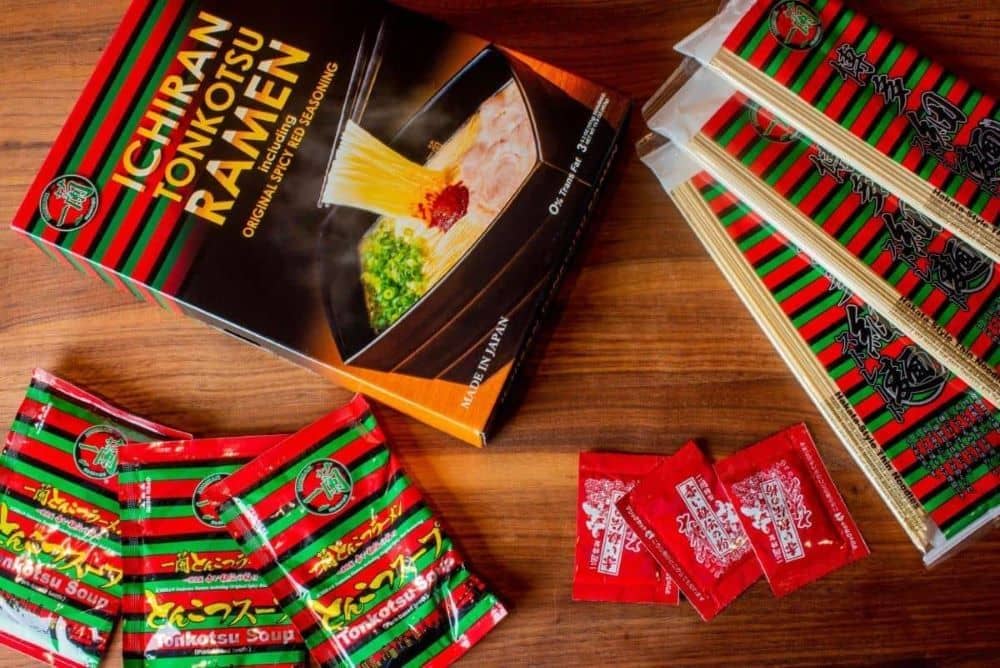 Looking to try some quality ramen at home? Check out these fun ramen kits from ICHIRAN, a leading expert in Tonkotsu ramen. Each kit features three servings of individually packed noodles, dried broth and original spicy red seasoning packet. You can find these packets on ICHIRAN's website.
3. Pho | Vietnam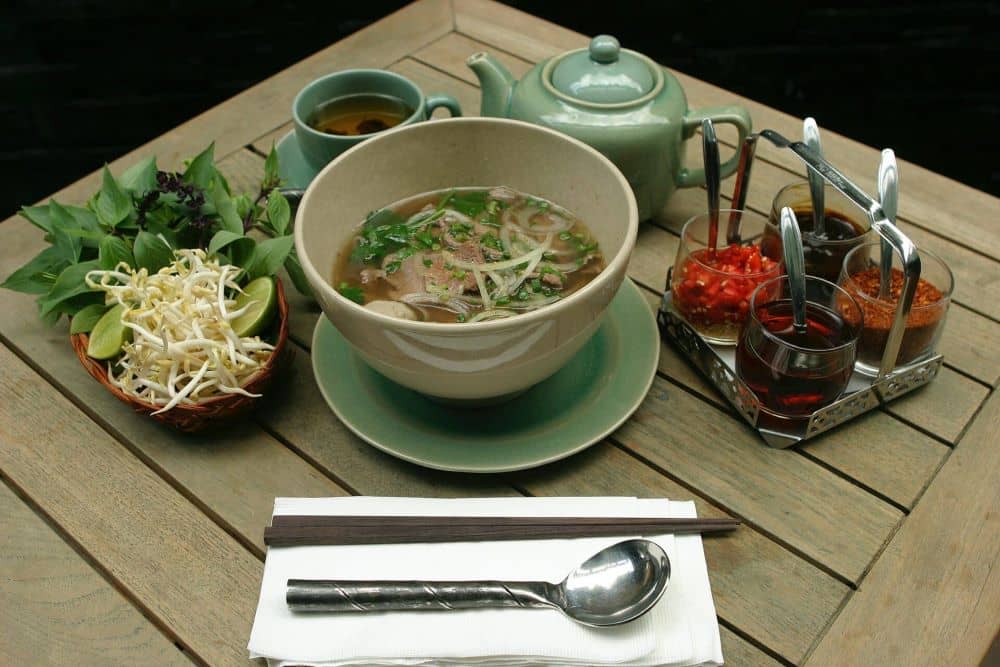 Oh, how I highly recommend this dish. While prices in the U.S. are much higher than Vietnam to try their national noodle dish, there are still tons of restaurants that serve some of the best pho you may ever have. This dish usually has a beef broth base, but chicken and seafood have found places in pho-loving hearts too. Unlike a thicker tonkotsu ramen broth, pho has a lighter broth, almost transparent, but packs the same punch of flavor. The best part of eating pho is dressing it up. Bean sprouts, Thai basil, chillies, fresh lime wedges, and cilantro are usually brought out with the dish and you are free to add whichever ingredients you would like. The dish is also eaten with hoisin sauce and sriracha. The editor's favorite can be found at Thái Sơn in Chinatown. Residents who live here are incredibly lucky!
4. Pad Thai | Thailand
This stir-fried dish is actually commonly served as a street food in Thailand, but is served as a proper dish outside of the country. The dish is served with thin rice noodles, and topped with bean sprouts, your choice of meat (our favorite is either chicken or shrimp), lime wedge, scrambled egg, and peanuts. The sauce used to douse the noodles gives it a zesty taste with some sweetness included. Pad Thai is the perfect dish if you're wanting a noodle without the broth or cream.
5. Tallarines Verde | Peru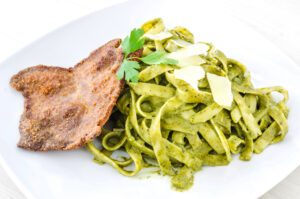 Often labeled as a "Peruvian comfort food," this dish was recommended by a Peruvian friend. This dish might look and taste familiar as it is otherwise known as pesto pasta. Pesto was first brought to Peru by Italian immigrants and they made it their own. Every Peruvian has their own twist on the dish, but it mainly consists of spinach, basil, and cheese sauce.
6. Naengmyeon | South Korea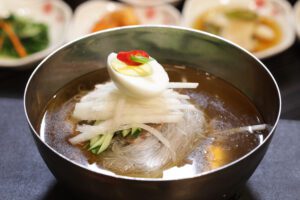 This noodle dish made from thin, chewy, buckwheat noodles is a summer favorite in Korea. It is served cold, and sometimes even with ice! There are a lot of pre-packaged options of this cold noodle that make it convenient for an at-home meal. The broth usually consists of dongchimi (radish kimchi) and beef broth. Vinegar and hot mustard can be added for more of a spicy kick. The noodles come with toppings like a boiled egg, cucumber, and thin beef slices.
7. Sopa Seca | Mexico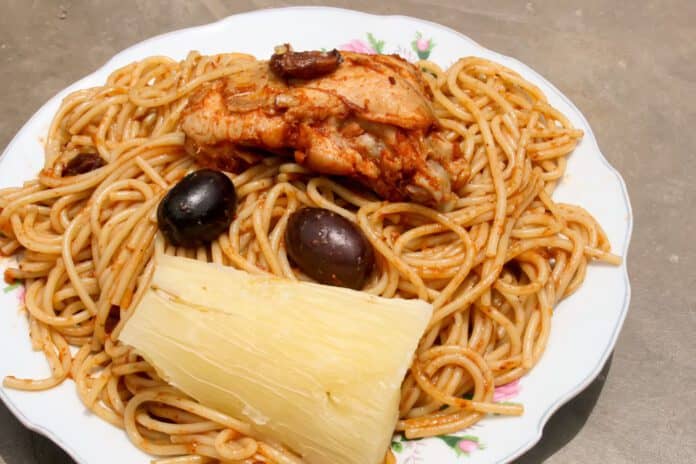 Sopa seca is a Mexican noodle dish that is considered a comfort food. The name translates to "dry soup." Vermicelli noodles are lightly fried before cooking them in a flavorful broth. Like other Mexican dishes, sopa seca is prepared with a lot of spices along with tomatoes and chipotle peppers. Chicken bouillon is often added to enhance the taste as well. Not having tried it myself, people say it tastes like aromatic tomatoes and onions with a side of chicken.
Saving the Best for Last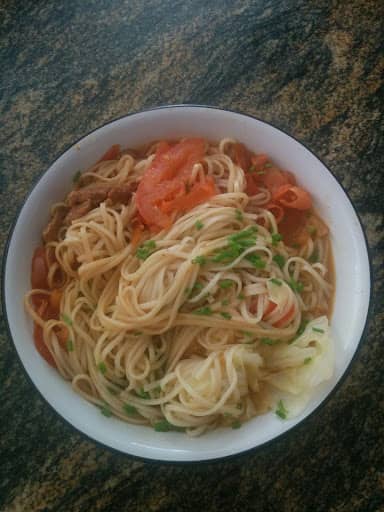 Bonus! My grandma's noodles are my comfort food. My grandpa will make the noodles by hand, and she will carefully boil the chicken or beef broth for a few hours, making the broth as flavorful as it can be. She tops the noodles with delicious beef slices, or a combination of spices and mushroom bits made by hand. Even her meatless noodles taste great, with tomatoes and veggies included.