Dating in NYC is hard, especially when the dates you're going on are boring. In the city that never sleeps, you'd think it'd be easier to find something to do. However, most first, second, or third dates are just dinner and/or drinks. It's tiring. People want dating to be fun, exciting, and colorful. But where can you find something like that? Where can you find something eclectic, artistic, educational, and interactive? Well, look no further than the Color Factory. The vibrant, immersive museum experience that's perfect for first dates and long-term couples alike. In fact, Tina Malhotra, CEO shared with us that "we believe almost everyone could benefit from an injection of color and our goal is to not only provide that, but to make it accessible and approachable for all".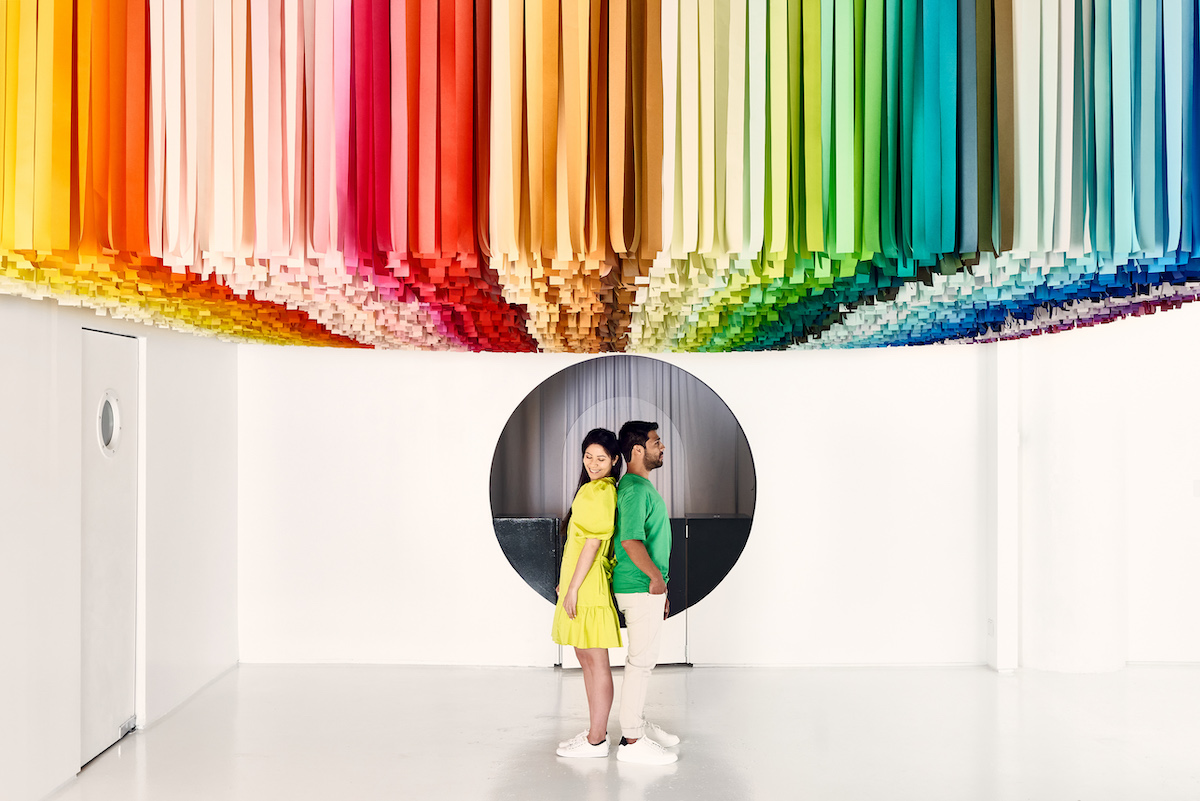 The Color Factory is an immersive art museum that has several locations throughout the nation. These museums work with artists and nonprofits to bring you unforgettable experiences and, depending on the exhibits, even tell a story. "By creating single, color-filled destinations that immerse you in interactive installations" guests are encouraged to play, interact, and expand their horizons in a beautiful, inclusive environment from "national and international artists and creatives".
Museums are themed to fit the cities they are in and the color palette is sourced from the environment around them. For example, the Chromaroma exhibit in Houston features a brown shade called "With a Side of Coleslaw" that smells like Texas BBQ. The same location also boasts a moon-landing-inspired ball pit created in partnership with Houston's own NASA Johnson Space Center. 
This means that there's more than one way to enjoy Color Factory. The possibilities are truly endless.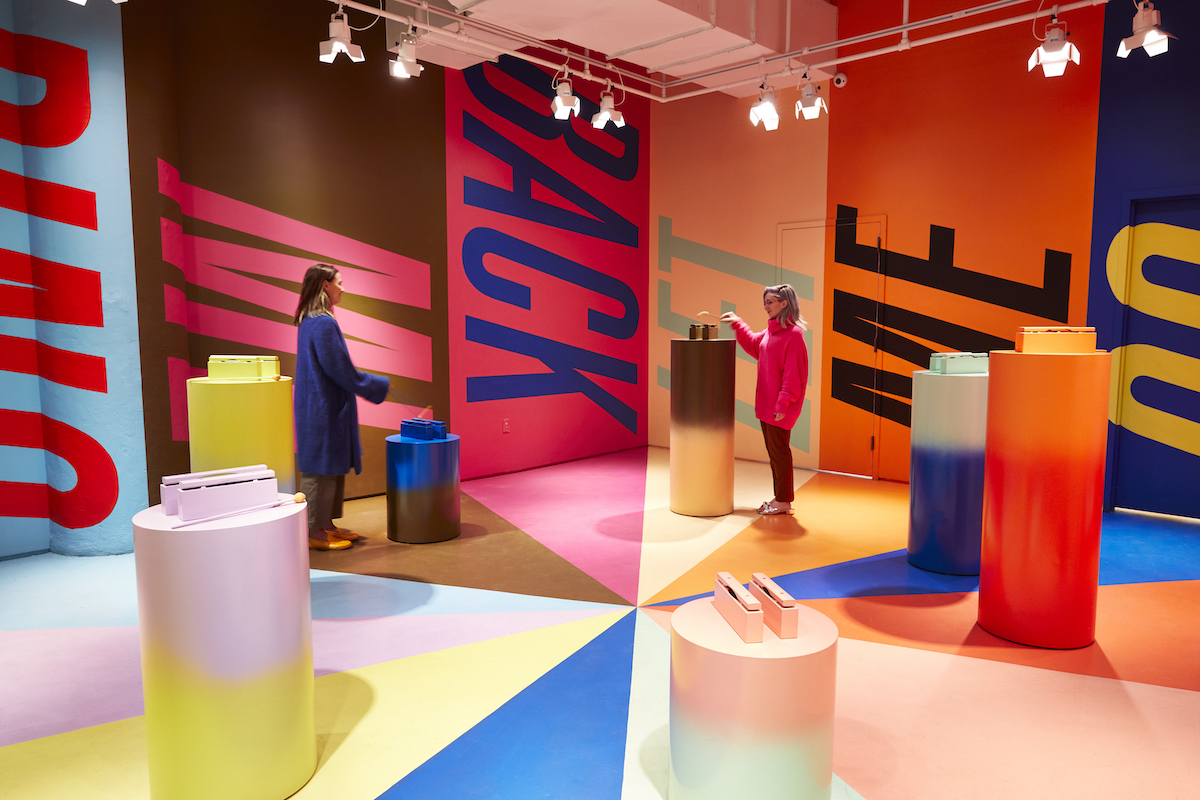 Color Factory in New York City is located in SoHo, a hip and artistic district that's only enhanced by the eclectic museum. The museum enhances, not just the neighborhood, but the New York arts scene itself, collaborating with a ton of artists, vendors, and designers who are both famous and up-and-coming. Color Factory has something new for each month and season, so you and your hot date will keep coming back for more. The museum is accessible too, being fully ADA compliant. Accessibility and inclusivity are not just buzzwords for Color Factory either. They are foundational to the company's existence and philosophy.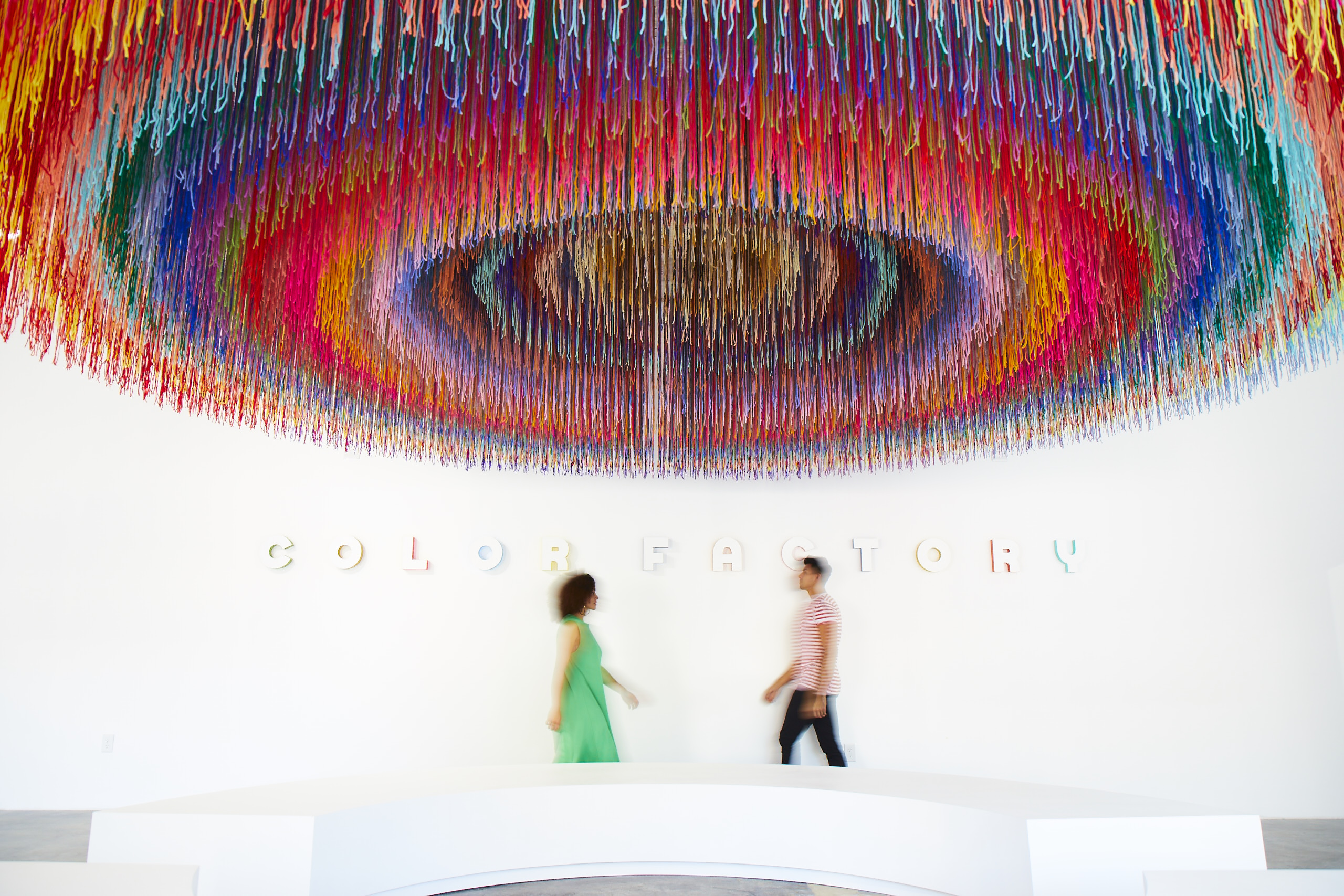 Color Factory intentionally works with communities to encourage growth, both in the arts and in the economy. The museum encourages open minds to come and commune here. But their reach doesn't just stop with attendees. Color Factory works to support the communities they're in and encourage attendees to do the same. For example, in NYC, guests were given the chance to purchase art supply gifts for participants of Art Start, an organization that uses the creative process to nurture the voices, hearts, and minds of historically marginalized youth. There is even a neighborhood map in each location highlighting local businesses to embrace the uniqueness of each city. 
Color Factory is a romantic venue, full of bright lights and brighter ideas which makes for a great date spot.  Couples come closer together as they interact and explore together. Any couple is welcome to this experience because every couple can grow closer together. All that's required to be here is a drive to experiment. It's that same drive that led current CEO, Tina Malhotra, to the company in the first place.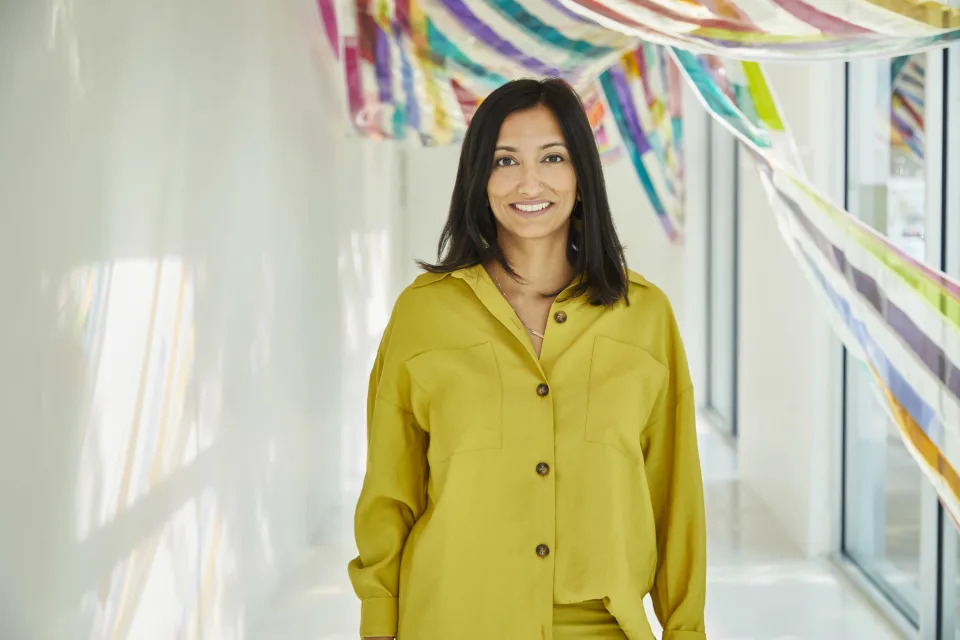 Malhotra was instrumental in bringing the Color Factory to New York City. Before her, Color Factory was mostly a pop-up venture. However, Malhotra sought to give this beautiful experience a permanent home. She ended up finding two in Houston and New York, and they've been extremely popular date night spots ever since. In fact, this past January, they decided that every Thursday would be "date night" in which you could get 2-for-1 tickets.
Malhotra shared with CitySignal that "Color Factory was born out of the observation that color has this amazing ability to delight and to break down internal and external barriers." While we start out as kids with colors all around us, as we get older "our lives become more serious and our worlds often become greyer."
"Color Factory was created to bring color back into our worlds, to inspire joy and uninhibited play and to create fantastical moments that people might not be able to experience in their day-to-day lives."
The Color Factory makes for a great date night because it's accessible, beautiful, and challenges you to grow as a person and couple. The people of New York care about their community, sustainability, and art, and the company has all of those things in spades. With ever-changing exhibits and ways to play, Color Factory is not just good for one date night, but a monthly event that you and a loved one can enjoy. 
At the end of the day, Malhotra states "Color Factory serves to remind people what it means to slow down and be present because the team believes play and creative expression are an important part of mental and emotional health for people of all ages." And who doesn't need that in this exceedingly, fast-paced, need-it-now world we're currently living in?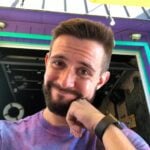 Russell is a writer and comic based in New York City. His plays have been featured at Penn State's Cultural Conversation's Festival, The NYC Thespis Festival, and Imaginarium's Inaugural Theater Festival. Follow him on TikTok and Instagram @pooleparty528