New York City's history can be traced back centuries, providing a safe haven and fresh start to citizens and immigrants from around the world. This is especially true when it comes to the Black community, where many flocked to New York City in hopes of a better life, especially following abolition in the north. As Black History Month approaches, here are a few of the NYC neighborhoods that played a huge role in New York City's Black history. 
When it comes to New York City neighborhoods rich in Black history, Brooklyn houses many of them. Weeksville, now a part of present-day Crown Heights, was a neighborhood founded in 1838 by free African Americans following abolition in New York. It's considered to be one of the very first free African American communities in the country. The village was named after James Weeks, a former slave from Virginia, and was established by a mix of investors and political activists. Shortly after establishment, the village rose to 500 residents, multiple churches, a cemetery, and a school. In 1963, the Weeksville village helped to house African Americans during the New York Draft Riots and acted as a refuge for many. The community would go on to have the highest rate of African American-owned property and businesses for an urban area during that time period. 
Adjacent to Weeksville was Bed-Stuy, another prominent neighborhood rich with Black culture and history. In the 1930s, the neighborhood's Black population spiked as a result of the Great Depression, Brooklyn Navy Yard opportunities thereafter, and to avoid overcrowding in other neighborhoods, specifically Harlem. This move is classified within The Great Migration of the 1920s and 30s. The Black population rose to an estimated 30,000 as a result, and Bed-Stuy was considered to have the second-largest Black population during that time. Many found comfort in being surrounded by like-minded people and rich culture. However, the neighborhood would soon face difficulties as civil rights violations and a damaged relationship with the NYPD arose in the 1960s. Today, the neighborhood continues to be a mecca for African American history, arts, and culture. As a result of the community's resilience, many beautiful things have flourished in the neighborhood, including actors, writers, designers, and more. 
Jamaica, Queens, aka The Green 
Once nestled into Queens was The Green, one of the oldest historically Black communities in New York City, known today as Jamaica. Before the point of abolition, there were numerous enslaved African Americans in the area, making it one of the largest slave communities on Long Island. At one point in the late 1800s, the community housing trends began transitioning from white-owned and occupied to white rented to African Americans to African American owned and occupied. As tensions remained following the abolishment of slavery, the neighborhood formed a tight bond that helped to protect the Black community from outside threats, including discrimination and other threats. One monumental resident, William Rantous, worked with Thomas Hamilton to create The Colored American and The Anglo-African Magazine, which provided articles on life after slavery. What was once The Green is now known as Jamaica, Queens, and continues to serve as a home for minorities of all backgrounds. 
When thinking of Black culture in New York City, usually Harlem comes to mind, particularly the Harlem Renaissance. The neighborhood became an African American neighborhood at the beginning of the 20th century following a large purchase by African American realtors and a church group and large migration by African Americans following the First World War. Harlem became populated due in large part to The Great Migration, sometimes referred to as the Black Migration. African Americans in the hundreds of thousands came to the Northeast, many of which settled in Harlem to get to work in an especially demanding economy. Spawning in Harlem, Manhattan, was the Harlem Renaissance, a monumental movement from the 1920s to the 1930s that elevated African American culture and intellect from fashion, art, and dance to politics, performance arts. Harlem became a neighborhood deemed the Black cultural mecca.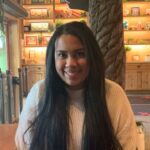 Kylee was born and raised just outside of Sacramento in a small town full of history and charm. She stays up-to-date on the real estate market and hopes to empower hopeful buyers and sellers to make the best decisions for themselves. Kylee is particularly interested in bridging the gap for younger generations, helping them understand the power of owning and investing in real estate.