Venn – The Neighborhood Company, is a type of PropTech startup, in that they use an app with a paid subscription each month for property owners and a very unique approach with renters. The premise of Venn's promotional material is that people are lonely – missing that familial connection with our community – which is why we spend so much time online, on social media websites. In Venn's way of thinking, this is not a good way to spend our time and has a negative impact on our "real" lives. The founders grew up in separate but powerful tight-knit neighborhood communities, and both felt they could make a difference in the rest of the world by helping to recreate that kind of camaraderie.
The Founders
Or Bokobza and Chen Avni are from Israel and met while traveling the world. After their time spent in the Israeli army, they formed an easy friendship. Bokobza was raised in a moshav, which he describes as a "co-op village", and Avni was raised in a kibbutz, described as an "agricultural commune". Both of them, however, had been raised with the kind of community spirit that has been all but totally forgotten, here in America. The two blame a lot of this on social media platforms like Facebook, Twitter, and Instagram. Together with their new company, they are presenting a challenge to the users of these Tech Giants: spend time in your neighborhoods, not in the Metaverse! And apparently with a "Venn City", they help show renters, who may be disconnected, just how to do that.
The Mission
The idea is quite unique, which in today's technological age is something, in itself! And, it's refreshing to see two young entrepreneurs working so earnestly towards bringing communities – and the real people who live in them – together. But even more importantly, Venn is truly good for its users, because it's good for their neighborhoods. Ideally, Venn ends up being a "win-win" situation for the landlords, too. The object here: to reduce the quick turnover of most renters by helping them to develop roots, strong friendships, and bonds with neighbors, and promoting support of these communities by spending their money at locally owned businesses, whenever possible. The ideal Venn City is a self-sustaining community of about 5,000 users who grow up or spend many years together, are vested in each other, and are actively engaged in improving things overall. The communities are also encouraged to plan and organize events within them, to promote these types of bonds. A voluntary leader or even a committee is implemented for guidance.
More on the Business End
Amazingly, this business has been open since 2017 and they have headquarters in Tel Aviv and in Brooklyn, New York. In 2020, Bokobza reports a 1,200% increase in users, and to date, this company has raised a total of $100 million in funding with their latest round B showing big support from Bridges Israel, where they are from. According to a TechCrunch article, this company has been valued at over $400 million, but Bokobza does not wish to reveal these facts just yet. This same article explains how Venn hires local "hosts" to help administrate the communities and get more participation from the people within them, as well as volunteers. Investors are excited to see how they fare in the long run, and if they affect the "big picture". In the meantime, the business model is running and doing quite well. The funding will help Venn branch out to more locations around the world. Currently, they're in Bushwick, Kansas City, MO., and in Tel Aviv. It will be interesting, for certain, to keep an eye on this company and see how they're doing in the future! We here at CitySignal wish them luck.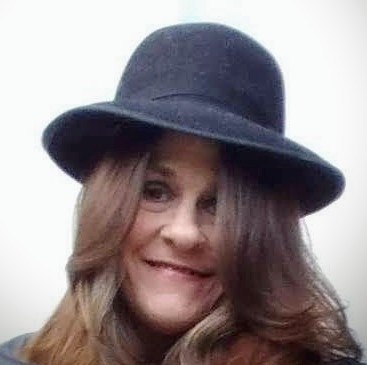 Rochelle Harris is a passionate writer originally from Phoenix, AZ. who credits her success to integrity and determination. She has a great sense of humor, loves music and her family, and writes fiction and poetry in her spare time. She is excited about the New York experience and lifestyle! Follow Rochelle on Twitter at @LinguisticAnRky or get in touch at [email protected]