New York Gov. Kathy Hochul recently announced the New York State Homeowner Assistance Fund, a program set to distribute $539 million in aid to low- and moderate-income homeowners. The new fund will allow New York homeowners facing foreclosure or displacement to soon file for assistance using federal Covid relief funds. According to Gov. Hochul, the program will begin accepting applicants for aid on January 3.
New York is the first state to implement this kind of program and receive U.S. Treasury approval for Homeowner Assistance Fund aid. The $539 million comes from a $10 billion federal fund created by the American Rescue Plan.
"This program, created through the American Rescue Plan, will help New York families stay in their homes," Rep. Jerrold Nadler, a congressman representing Manhattan, said in a statement.
Gov. Hochul, speaking at a press conference, emphasized the importance of the recently announced program. 
"Many New Yorkers are still recovering from the pandemic, and just like we did for renters, our state is now leading the way to provide much-needed economic relief to vulnerable homeowners across the state," Hochul said. "We know that the economic pain of the pandemic has been felt disproportionately in rural communities, communities of color, and immigrant communities, and this program is a demonstration of our commitment to placing the needs of New Yorkers in need at the heart of our work."
Who Qualifies for Aid?
Homeowners at least 30 days behind on monthly housing payments, such as mortgages, property taxes, and utilities, are eligible for aid if their household income is less than or equal to 100% of their area's median income. Co-op and condo owners behind on maintenance fees are also eligible for aid funds. 
Will the Program Make an Impact?
Applicants can receive a five-year, no-interest forgivable loan worth up to $50,000 in aid. That much money is beneficial for families struggling to pay their home's bills, but many experts see the fund as a mere band-aid for a much larger problem. While the funds will provide much-needed relief for moderate and low-income homeowners, they put little more than a small dent into New York's massive amount of delinquencies. 
New York homeowners accrued about $5.85 billion in missed mortgage payments since the pandemic began, meaning the $539 million program will only cover about 9 percent of New Yorkers' overdue payments. If the state is serious about helping homeowners with delinquent mortgage payments, this program by itself is not nearly enough. 
Last month, the governor announced a $25 million program to provide legal aid for tenants facing eviction. The announcement came shortly after New York ended its emergency rental assistance portal after earmarking virtually all of the $2.4 billion available to the state. Gov. Hochul, out of necessity, has requested another $996 million in federal funds. 
With New York's state eviction moratorium set to expire on January 15, the state has its work cut out for them.
The state Homes & Community Renewal agency, in partnership with Sustainable Neighborhoods, a not-for-profit dedicated to foreclosure prevention and homeownership preservation, will administer the program. Eligible homeowners can begin applying on January 3 via https://www.nyhomeownerfund.org/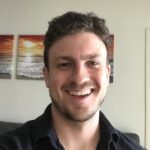 Tyler graduated from Virginia Commonwealth University in 2017 with a Bachelor's degree in Urban and Regional Studies. Currently based in Los Angeles, he works as a freelance content writer and copywriter for companies in real estate, property management, and similar industries. Tyler's main professional passion is writing about critical issues affecting big and small cities alike, including housing affordability, homelessness, inequality, and transportation. When he isn't working, he usually plans his next road trip or explores new neighborhoods and hiking trails.