Manhattan, the Upper East Side and Beyond
Manhattan is a borough with a reputation to uphold – one of prestige, sophistication and the embodiment of avant-garde. Most of the country would likely agree, especially when you add in the fact that median house prices on the Upper East Side run at over a million dollars each, and countless celebrities call it home. A median rent amount per month is upwards of $2800 for a one bedroom, according to Renthop data. That's why it's astounding news to hear about 12 new leases on commercial space in the UES, the largest number of any major neighborhood this quarter. 
Included in these new leases on the Upper East Side: Sollis Health, an exclusive members-only health clinic at 575 Park Avenue for 12,000 ft², and Fridge No More, in their first physical store at 1138 Third Avenue north of Bloomingdale's, for 3,800 ft².
But the change isn't just limited to the Upper East Side.
Recently the NY Post reported in NoHo in Lower Manhattan, at 770 Broadway where Kmart used to be, has been officially leased to Wegmans. The 89,000 ft² building encompasses an entire square block. In fact, this building is also home to Facebook, who leases 6 floors and gets sole roof access, as well as Verizon Media (and its brands: Yahoo!, AOL, HuffPost etc.), J. Crew, Nielsen and more. 
In NoMad, a new restaurant called Scen Rising, in a deal brokered by CBRE, leases 930 ft² at 1165 Broadway. The restaurant features celebrity chef Matthew Kinney as well as entrepreneur Maximilian Koenig. 
In Midtown Manhattan, 7 Times Square leases 10,500 ft² to Pink Taco restaurant, in a space previously occupied by TGI Friday. Many smaller restaurants and other businesses were forced to close during the pandemic, so it's nice to see some new ones coming in. Midtown and near Grand Central Station has the most concentrated leasing space available, and with so many closures due to COVID-19, it's been slower to recover.
The food and drink industry was the biggest category of the new leases, and none too soon. Hope is desperately needed, as was the boost to our struggling-but-slowly-recovering economy. Leasing is up 13% from this same time last year, and retail sales have improved by 3.8% in Manhattan this quarter. In August, Brooklyn had their highest level of new lease signings in at least 13 years. Queens real estate is also hot right now, especially Northwest Queens.
New leases, coupled with Big Tech's push into the Big Apple, are all good for New York's economy and real estate industry. It may just be in increments, but the numbers are steadily improving and the commercial real estate market is indeed still thriving. This is still a good time for investors looking for a deal as the "new normal" is fast approaching with higher rates and more expensive prices.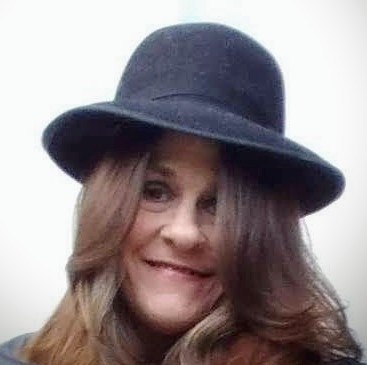 Rochelle Harris is a passionate writer originally from Phoenix, AZ. who credits her success to integrity and determination. She has a great sense of humor, loves music and her family, and writes fiction and poetry in her spare time. She is excited about the New York experience and lifestyle! Follow Rochelle on Twitter at @LinguisticAnRky or get in touch at [email protected]