The East Village Homes announced their affordable housing lottery this week, which will provide new rental housing in New York City. There are a total of 44 rental units in the 14-story mixed use building, 36 of which will be available through the housing lottery.  The other eight apartments will be used for previously homeless individuals and those using Section 8 Project Based vouchers.
The lottery addresses the need for more affordable housing right in the middle of the city. Thomas Yu and Jennifer Sun, executive directors of Asian Americans for Equality state: "As New York struggles to emerge from the pandemic, we know there is a critical need for affordable housing in Lower Manhattan, where prices continue to escalate. Building new affordable projects is never easy, but this work has never been more important." 
About East Village Homes
Located at 302 East 2nd Street in the East Village of Manhattan, the building is near East Houston Street and Avenue D. The building was designed by Leroy Street Studio Architecture and developed by the Department of Housing Preservation and Development of New York City in conjunction with Asian Americans for Equality (AAFE), Enterprise Community Partners, and Low Income Investment Fund (LIIF).
The building has amenities such as an elevator, a place to store bicycles, shared laundry room, and on-site superintendent. There is a shared terrace on the 11th floor as well as the ground floor community facility space. It was designed to include sustainable elements and meets Enterprise Green Communities Criteria.
The units include air conditioning, energy-efficient appliances, and high-speed internet. Residents will be responsible for the electricity for their unit.
The location also has access to public transportation. The F,J,M, and Z trains as well as the M14/M15 bus lines are nearby.
How to Qualify for the Lottery
Residents at 50 to 140 percent of the area median income (AMI), ranging from $32,229 to $180,460, can qualify for the lottery. The breakdown by units is as follows:
7 Units: A monthly rent ranging from $857 to $1020 for 50 percent of the AMI, or $32,229 to $64,450. 
19 Units: A monthly rent of $1,305 to $1,958 for incomes ranging from $47,246 to $103,120 or 80 percent of AMI. 
15 Units: Are available for $1,850 to $2,774 per month for incomes in the range of $65,932 to $180,460, which is 140 percent of the AMI.
Applicants must meet the income and household size requirements in order to be eligible. Applications must be submitted by December 20, 2021. Need help with your application? We've got more information on qualifications, necessary requirements and hot tips that can help you feel confident with your application.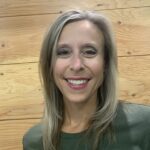 Lara Popeck has been writing for over 10 years, with a focus on business and real estate-related articles. She has a degree in Economics from Bryn Mawr College and an MBA from Montclair State University.