The U.S. Census Bureau and the U.S. Department of Housing and Urban Development reported Wednesday that new-home sales declined by 2% in February to a 772,000 annualized pace, falling short of the previous seasonally adjusted estimate of 788,000 from January. It is the second month in a row that sales are slowing down for newly built properties, demonstrating that prospective buyers may be postponing their plans in light of the increasing mortgage rates and high prices. 
The announcement comes in the wake of the recent publication from the National Association of Realtors (NAR), which reported that existing homes sales had declined by 7.2% in the past month. Anyone who has been following the evolution of the real estate market in the past two years is aware that properties are in short supply, and the input of new homes would bring welcome relief in a tight market. However, new houses do not always constitute an appropriate alternative to move-in-ready properties.
Newly built homes are typically more expensive than existing properties. The median sales price of new houses sold in February 2022 was $400,600 (a 10.7% increase compared to a year prior), compared to the median existing-home sales price at $357,300. The difference could be exacerbated by increasing interest rates, putting new homes out of reach for buyers who do not benefit from the equity built into a previously owned property.
Besides, new homes face an additional challenge: they are subject to other pressures that would contribute to additional expenses, such as labor shortages, high material prices – including aluminum and lumber – and ongoing supply chain issues. These three concerns have been a recurring headache for home builders since the beginning of the pandemic. However, the invasion of Ukraine by Russia adds another stress factor to an already struggling industry. The U.S. homebuilder sentiment fell to a six-month low in March. It may keep declining depending on the effects of the tightening monetary policy and overall inflation on the prospective home buyers, some of whom may end up priced out of the market since the rising costs will likely be passed on to the consumer.
The inventory for new homes is significantly more important than existing homes, with a supply of 6.3 months at the current sales rate compared to 1.7 months for existing homes. Because of the tumultuous supply chain, builders prefer to focus their efforts on completing already started homes and working on homes that have already received the necessary permits. Therefore, a higher-than-normal percentage of to-be-built homes for sale has not been started yet. However, completed homes sell fast, with an average of 2.5 months on the market.
The United States is facing a housing crisis, with a neat lack of affordable housing accessible to workers in many cities and regions across the country. The increasing property prices fueled by the lack of inventory and the arrival of institutional buyers and investors purchasing properties at bumped-up prices are turning homeownership into a pipe dream for many. Although increasing the pool of available properties could help alleviate some of the pressures on would-be home buyers, the building industry faces its own crisis.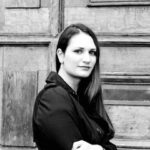 After graduating with a Master's degree in marketing from Sciences Po Paris and a career as a real estate appraiser, Alix Barnaud renewed her lifelong passion for writing. She is a content writer and copywriter specializing in real estate and finds endless fascination in the connection between real estate, economic trends, and social changes. In her free time, she enjoys hiking, yoga, and traveling.