The picture above shows a Tesla pulling the tiny house built for Elon Musk, by the incredibly popular startup Boxabl, which has a waiting list with upwards of 47,000 people – all in line behind the government contract for military housing, which of course takes priority. It's no wonder, with the 375 ft², 19.5′ X 19.5′ 1-bedroom, 1 (full!) bath, foldable prefabricated tiny houses built for efficiency. The "Casita" is the standard model, energy-and-space-efficient, the homes are actually made out of steel, concrete, foam insulation, and laminated paneling – and strong enough to withstand hurricane winds, snow, and flood conditions.LocaLocaUkr At the same time, they can be folded to just 8-½' and transported on a flatbed truck or towed by a pickup truck – or perhaps a Tesla. Let's take a quick look inside.
View this post on Instagram
 The kitchen, pictured above, shows off stainless steel appliances and includes an oven, a stove, a microwave, a dishwasher, a dual sink and a full-size refrigerator. The counters have a beautiful faux-marble finish and connect to a dining room table.
View this post on Instagram
The home's electrical, plumbing and HVAC system are all pre-installed in the factory, and connected to the appropriate rooms (kitchen, bathroom). When you receive the Boxabl Casita, all you have to do is unfold it, set it up on its foundation and hook utilities up to it. The company says that is a several-hour process, however, as you might've imagined.
View this post on Instagram
The Casita model costs $49.5K, but shipping costs can be anywhere from $2-$10 per mile, from their Las Vegas headquarters. The tiny house can be connected or stacked to other units to create a larger space.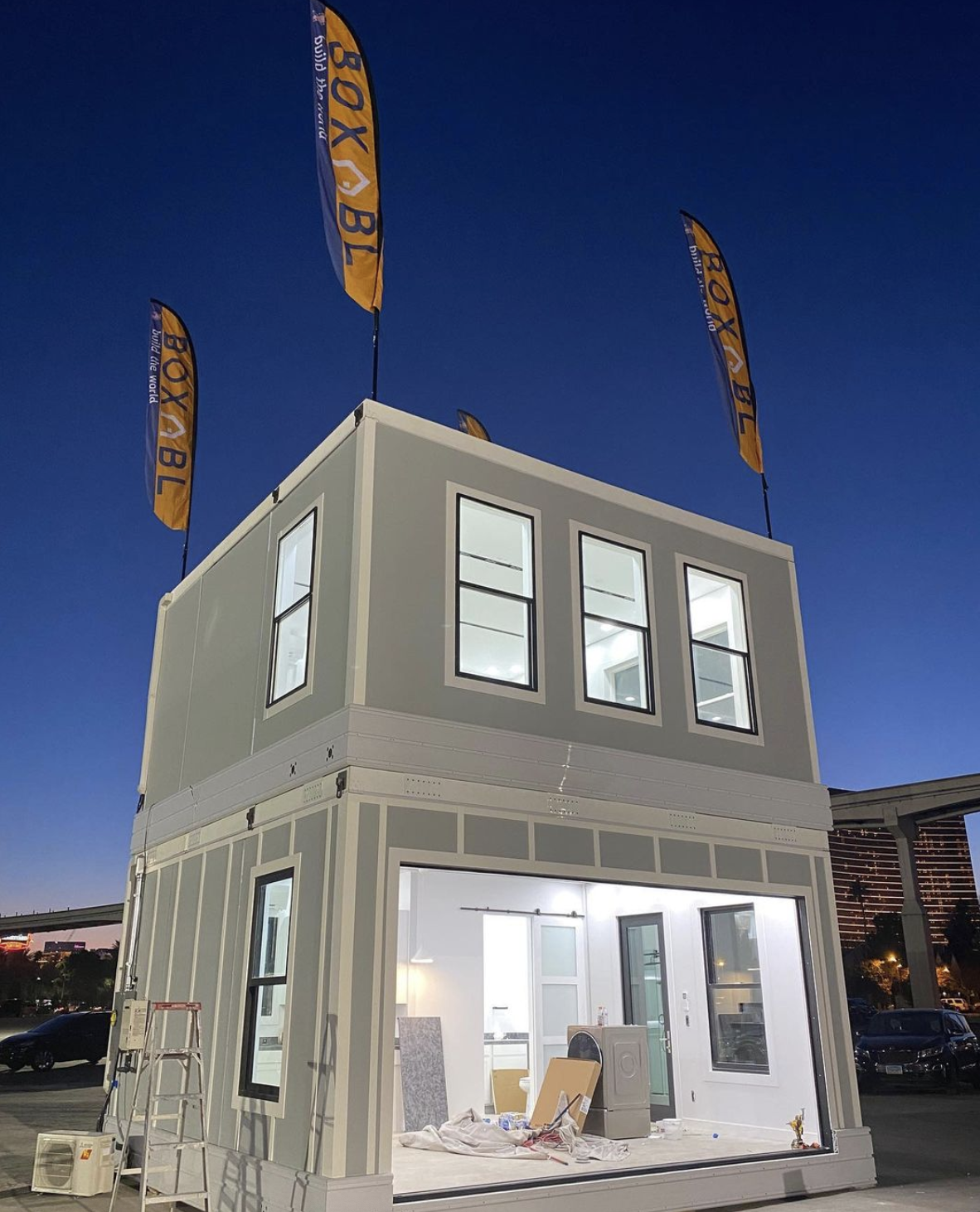 Elon Musk had one of the Boxabl's first builds delivered to his company SpaceX, where he rents the house from his company. The money goes towards his Mars colonization project, along with the money he has now made from selling his entire extensive real estate portfolio. The last holdout was a Bay area mansion he had been sitting on to hold company-type "events", but recently sold it.
Musk told fans and haters alike in 2020 on Twitter that he was selling most all physical possessions, and that he would "own no house" – a promise he has endeavored to keep.
Even his partner Grimes was quoted as saying Musk lives a "minimalistic life, at times living below poverty level" – a revelation we just don't expect to hear, when talking about a multi-billionaire. But Musk is unique, for certain, and is often called 'eccentric' or 'whimsical' – a common quality found historically in geniuses.
Enthusiastic Ukraine Supporter – Putin Challenger
Musk recently made headlines when he challenged Vladimir Putin – via Twitter, and in Russian, no less – to one-on-one combat, with Ukraine as the stakes. Musk has been positively bearish on his support of the Ukrainians, posting this picture on Twitter during an exchange with Kremlin ally Ramzan Kadyrov, who called Musk "Elona" and "effeminate", saying Putin would be accused of being "unsportsmanlike" for beating Musk so quickly.
In turn, Musk posted the picture below.
I see you are a tough negotiator!

Ok, you can have 10% more pay per view money. pic.twitter.com/Nrbkz9IsTP

— Elon Musk (@elonmusk) March 15, 2022
 Ramzan Kadyrov is the head of the Chechen Republic, a fierce militant figure, and a strong Kremlin supporter. He sent Musk a message in response to the challenge, telling him he needs to train first, and invited him to train at the "Russian Special Forces University," or the Akhmat Fight Club, for developing the skills he will need. He posted, "You'll need to pump up those muscles in order to change from the gentle, effeminate Elona into the brutal Elon you need to be."
Elon responded by officially changing his name on Twitter to "Elona Musk", and said, "thank you for the offer, but such excellent training would give me too much of an advantage," Musk replied. "If he is afraid to fight, I will agree to use only my left hand, and I am not even left-handed." He signed it "Elona." Musk later added that Putin could "bring his bear if he wants."
Thank you for the offer, but such excellent training would give me too much of an advantage.

If he is afraid to fight, I will agree to use only my left hand and I am not even left-handed.

Elona

— Elon Musk (@elonmusk) March 15, 2022
But this is just the latest of Musk's actions with regards to Russia's war on Ukraine. Musk has also deployed and activated his Starlink satellites for Ukrainians to maintain a secure connection to the internet during the crisis and has personally been in contact with Volodymyr Zelensky, Ukraine's President. He has allowed EV users to use his supercharging stations in Ukraine, and in Poland and Hungary near their Ukrainian borders, for free, to help refugees fleeing the country.
Egyptian Pyramid Owner?
Another interesting fact: I recently read a shocking article from a little over a year ago, containing incredible news that I had never heard before. But I checked it out, and sure enough – Elon Musk has indeed purchased the Great Pyramids of Giza. He made the country an offer they could not refuse, in their current state of economic struggle. How much did Musk pay for the Great Pyramids? Neither buyer nor seller disclosed that information – however, a source close to the transaction said the number was half of his entire fortune, which was $153 billion at that time.
Say, what?!
What on earth was Elon Musk doing purchasing pyramids in Egypt?! Apparently, Musk told Wired he "has succeeded in discovering the secret of the Great Pyramids," but declined further details. All we know is what he said later in this same interview; "This is unprecedented. We have found the traces of a technology that does not come from our world, and that we now know how to exploit. Science is on the verge of the greatest breakthrough in its history," Musk said, rather enigmatically. Who knew?? Fascinating stuff!
You can call me crazy, but I'm a fan of ingenuity, integrity, and intelligence. Especially when accompanied by actions – and an occasional playful streak. Paving the road to the future in style, combining his determination, incredible innovation, and wonderful unpredictability, Elon Musk leads the way. He is always there to offer whatever assistance he is able, to in times of emergency or crisis. Critics will always find something to be critical of, and no one can make all the people happy all the time. Personally, I find his approach refreshing and am thankful we have great minds like his in our country today.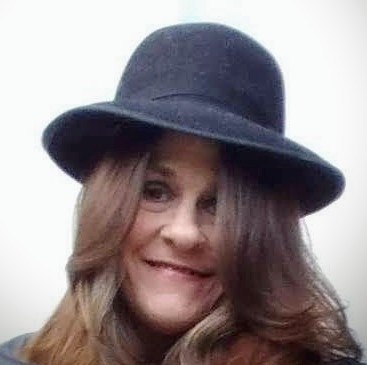 Rochelle Harris is a passionate writer originally from Phoenix, AZ. who credits her success to integrity and determination. She has a great sense of humor, loves music and her family, and writes fiction and poetry in her spare time. She is excited about the New York experience and lifestyle! Follow Rochelle on Twitter at @LinguisticAnRky or get in touch at [email protected]