In this divisive time in our nation's history, we are in more need of strong civil rights leaders than ever before. In recognition of Black History Month, let's take a look at some of the Black activists currently working to push our country toward much-needed social change.
Melanie Campbell – Voting Rights Activist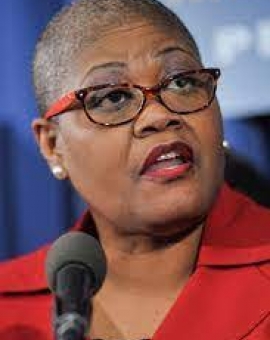 As the president and CEO of The National Coalition on Black Civic Participation, as well as the National Convener of the Black Women's Roundtable, Melanie Campbell has been continuously involved in social justice campaigns since joining the NAACP as a student organizer in 1980 while studying at Clark Atlanta University.
Much of her focus has been concentrated on the fight to ensure equal access to the ballot box. Campbell's work with the NCBCP over the last five presidential elections was instrumental in increasing the turnout of Black voters in the south, and Campbell's "Black Youth Vote!" program registered 200,000 voters for the 2004, 2008, and 2012 national elections.
"My mission in life is to do my part," Campbell has said of her career in activism, "but also to lift others along the way—make sure Black women are not invisible."
Patrisse Cullors – BLM Co-Founder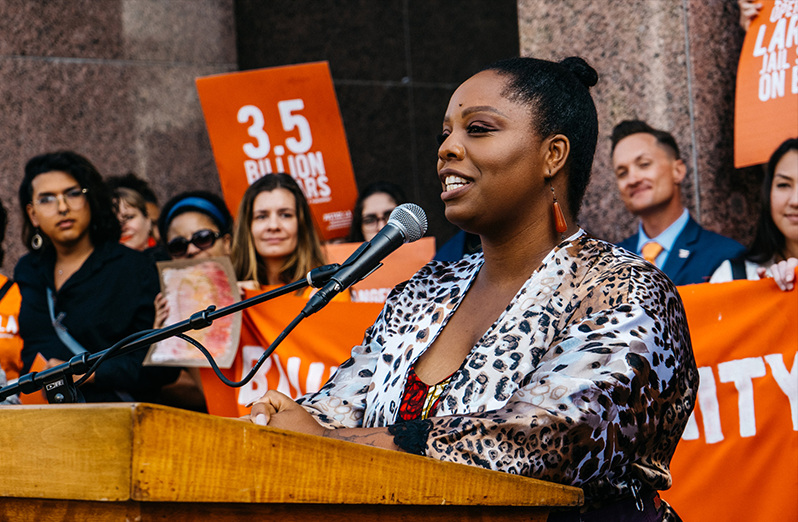 Educator, author, and activist Patrisse Cullors co-founded the Black Lives Matter movement in 2013 along with collaborators Opal Tometi and Alicia Garza in response to the acquittal of George Zimmerman in the murder of Trayvon Martin.
Cullors went on to serve as the executive director of the Black Lives Matter Global Network Foundation until 2021 and was instrumental in laying out the organization's infrastructure and spreading awareness of the original #BlackLivesMatter hashtag. She has also published a book titled When They Call You a Terrorist: A Black Lives Matter Memoir.
"Black Lives Matter is our call to action," Cullors once stated in an interview. "It is a tool to reimagine a world where Black people are free to exist, free to live. It is a tool for our allies to show up differently for us."
Bryan Stevenson – Pushing for Prison Reform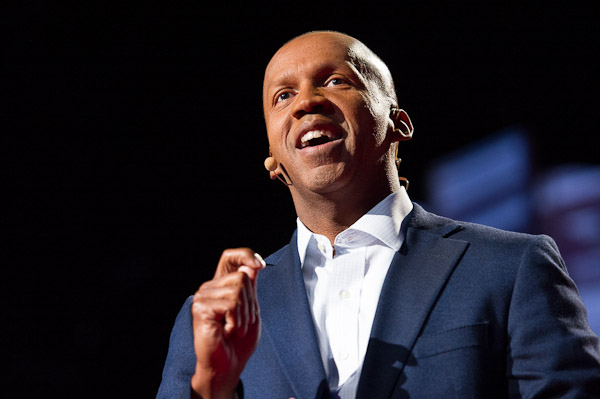 Immediately after graduating from Harvard Law School in 1985, Bryan Stevenson joined the Southern Center for Human Rights and has been fighting for prison reform full-time ever since.
Stevenson is best known for founding the Equal Justice Initiative, a non-profit organization dedicated to ensuring fair representation for unfairly-sentenced prisoners that has won appeals and reversals for over 135 wrongly-convicted death row prisoners. Stevenson was also instrumental in the establishment of the Legacy Museum and the National Memorial for Peace and Justice.
"Somebody has to stand when other people are sitting," Stevens has said of his work. "Somebody has to speak when other people are quiet."
Thandiwe Abdullah – Young BLM Activist
View this post on Instagram
 Born into a family of activists, eighteen-year-old Thandiwe Abdullah attended her first protest, a rally in support of unbiased justice for the Jena Six, at age two and helped to found the Black Lives Matter Youth Vanguard in 2015 at age eleven.
With the BLM Youth Vanguard, Abdullah pushed for the removal of police officers from Los Angeles area schools and succeeded in ending random searches in the Los Angeles Unified School District. The Youth Vanguard's efforts also resulted in a reallocation of funds from the Los Angeles Schools Police Department that will instead be used to create resources to support Black students. Abdullah remains a vocal advocate for youth activism to this day.
"I think my biggest goal is to help young people understand that the world we know right now is not something we have to just sit back and accept," Abdullah has said of her activism. "I think we should be leading the work of dreaming of something better for ourselves.
James Rucker – Redefining Online Advocacy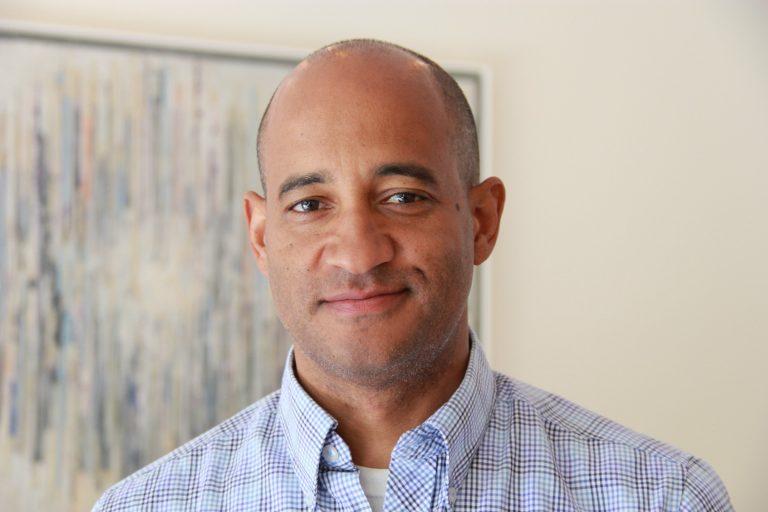 Like many activists living in the digital era, James Rucker has turned to the internet as a tool for propelling social justice. Rucker co-founded ColorofChange.org in the aftermath of the government's critical mishandling of the response efforts to Hurricane Katrina in 2005, and the website has now grown into the country's largest online racial justice organization.
Color of Change writes petitions, uses email to keep its 7 million members informed of issues impacting Black communities, and works to dismantle the communication platforms of and white nationalist groups. Some of their greatest accomplishments have come from their push to hold big tech companies accountable on matters of diversity and inclusion. In recent years, Color of Change has succeeded in pushing Twitter to release their internal diversity statistics and has caused Zoom to establish a chief diversity officer.
"I went into advocacy using the internet and technology… as a vehicle because I believe that the problem with our democracy is participation," Rucker has shared in an interview. "If we're going to say that we're going to be a democracy and we want to be a model for the world, we have to act like it."
Kimberlé Crenshaw – Intersectional Legal Theorist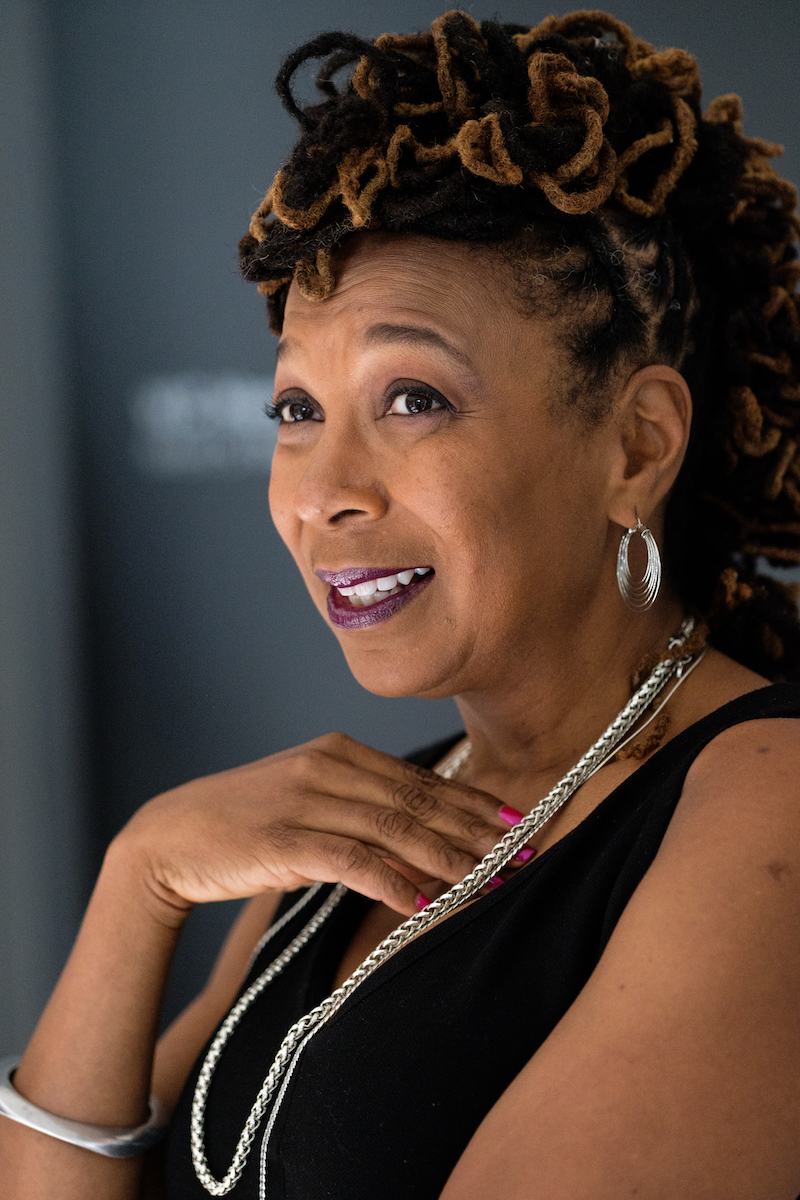 Specializing in feminist and racially-conscious legal theory, Crenshaw was heavily impacted by her legal work in defense of Anita Hill during the Clarence Thomas sexual harassment hearings, where she witnessed feminist and anti-racist groups put in direct opposition to each other. She has spent much of her career trying to highlight how women's issues and racial issues are inherently connected, coining the term "intersectionality" in 1989 to put a name to this concept.
Currently a professor at Columbia Law School and UCLA, Crenshaw has given talks and published several books on the subjects of intersectionality, the school-to-prison pipeline, and police brutality. Her work was instrumental in the inclusion of the Equality Clause in South Africa's constitution, and she also composed the background paper for the United Nations' 2001 World Conference on Racism.
Crenshaw has spoken often about the importance of creating a dialogue around racial injustice. "Critical Race Theory is a prism for understanding why decades after the end of segregation, over a century and a half after the end of slavery, after genocide has occurred, why racial inequalities are so enduring."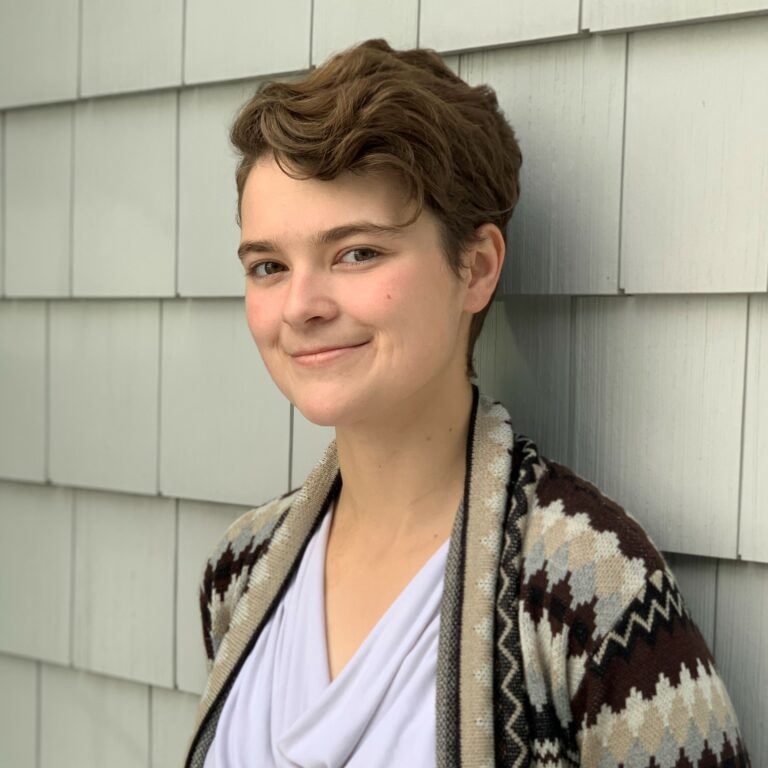 Sophie McIntosh is a Brooklyn-based writer and dramaturg hailing from Sun Prairie, Wisconsin. Her plays have been produced by Imaginarium Theatre Company, Platform Production Company, and in the Boston Theater Marathon. Check out more of her work at sophiemcintoshwrites.com!