New York City is full of real estate, and the agents who sell these homes have to be energetic, knowledgeable and have a certain je ne sais quoi. Agents have a tough job, especially in this busy city. So what sets certain ones apart? What makes or breaks a real estate agent? And what do these agents think of the future of NYC real estate? We've asked some of the best agents in New York City to share their insights and secrets with us. First up is Michael Bethoney from Nest Seekers Development Marketing. Here's what he had to say:
Thanks for taking the time to speak with me, Michael. Can you tell us a bit about yourself?
My name is Michael Bethoney. I oversee and manage Nest Seekers Development Marketing and the expansive new development portfolio for the firm. Our portfolio spans from the East to West Coast of the United States, including NYC, the Hamptons, New Jersey, Florida, and Los Angeles, with recent expansions into Europe totaling over $4B inactive inventory with nearly $6B more in the pipeline. I came into real estate from law, never thinking of having this type of expansion. There's no looking back only onwards and upwards.
Impressive! So what sets you apart from other agents?
Strategy and branding. These are the cornerstones for any successful real estate agent. One of our most successful campaigns has been the re-launch of Perla on Broadway in Los Angeles. We wanted to implement a twist to highly modern, luxury branding that is common in the industry, instead opting for an art deco design on this Project that harkens to the Golden Era of Hollywood and amplifies certain bold, unique designs facets of the building.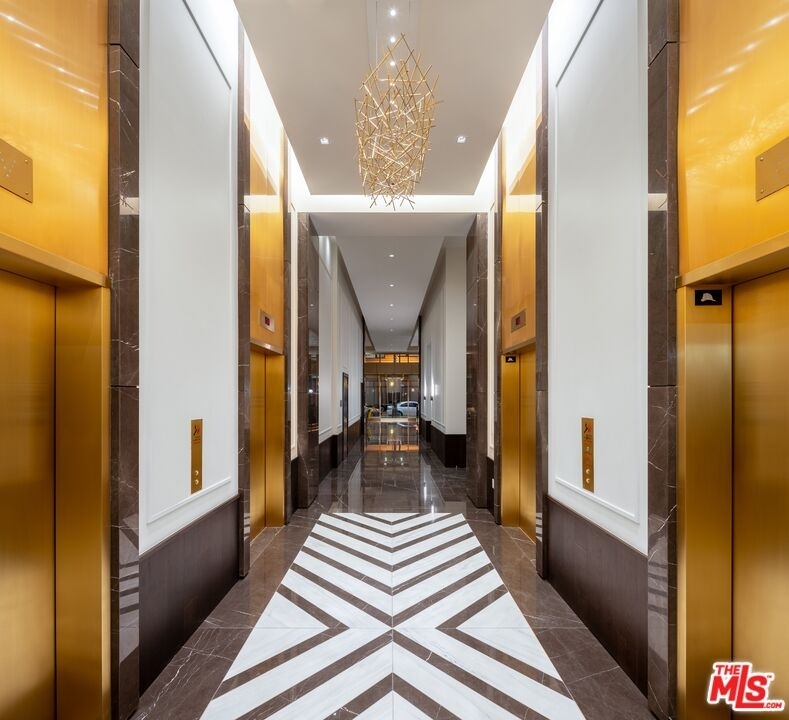 Another example is the Queen's Jewels campaign at Skyline Tower. Rather than releasing an un-branded 'Penthouse Collection,' we instead created The Queen's Jewels campaign, categorizing each apartment layout as a different precious stone. In this manner, we are declaratively marketing these apartments as a rare collection of timeless homes. With the awe-inspiring views, these Penthouse homes offer from a height rarely achieved in residential living, these homes are rare gems. Through our branding efforts and the Queen's Jewels campaign, we were able to encapsulate this.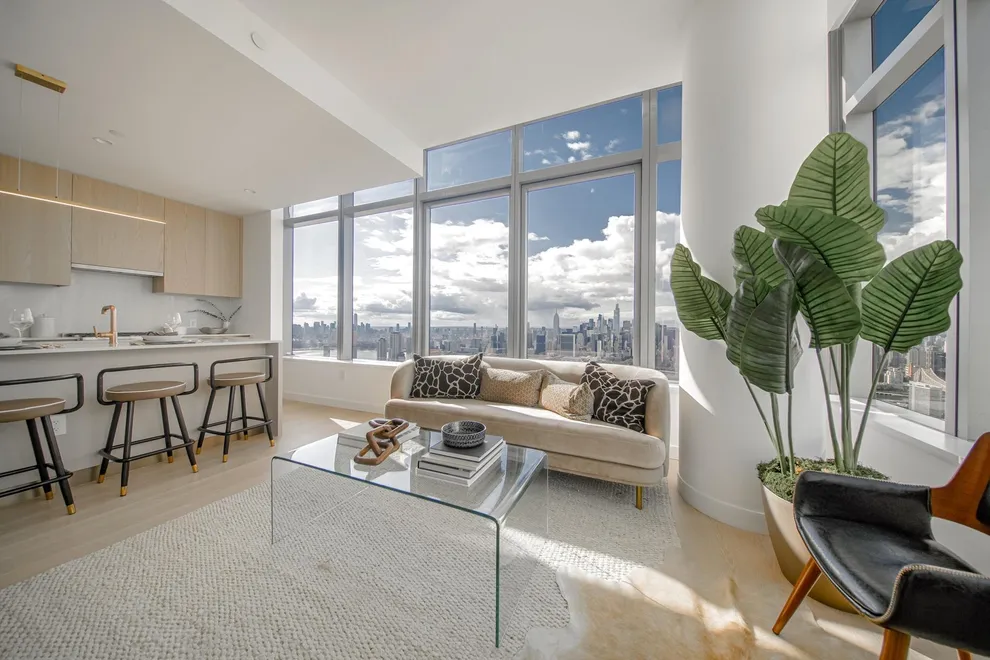 And as a successful real estate agent, what's your favorite neighborhood/borough for showings?
Long Island City has been the fastest growing neighborhood in New York City in recent years with a lot of exciting new developments that have been built and are continuing to be built.
We happen to have a very large market share in this city and borough. That said, I love selling and managing new development sales anywhere and we have been fortunate to have tremendous success in Manhattan, Brooklyn, Los Angeles, and in many other cities as well. 
That's a good attitude to have! What has been your proudest moment during your career in real estate?
I have two proudest moments from this past year alone. One was re-launching Skyline Tower, an 802 unit 67 story residential condominium tower in Long Island City. As one of the very largest condo towers in NYC, this was a crowning achievement for anyone, myself included. The second was launching Perla on Broadway in Los Angeles. As this was my first expansion to the West Coast, to do so with a 450 unit, 35 story condo tower is a substantial endeavor, and with the tremendous success we've had in recent months this is particularly rewarding. With these two mega-projects, we further planted our flag of the Nest Seekers Development Marketing Corporate Division at the highest of heights in the industry.
View this post on Instagram
 Those are some hefty achievements! Other agents can learn a lot from you. But what advice would you give to those looking to buy in NYC?
This depends on the individual buyers' needs. My general approach is to look for a value proposition for the client, which can take many forms. Examples can include an apartment with dated finishes that can be updated to increase the home's value or a home in an area that still has room for appreciation. There are countless types of different value props. Ultimately, it is about what is most important to the individual client – location, views, interior space, private outdoor space, amenities in the building, and on and on. Finding the 'perfect home' is always a sliding scale of selecting what factors are most important to each individual buyer. My best suggestion is to view a variety of homes and analyze what resonates as a must-have, a want to have, and others that one can do without. Once these are pinned down, the home search process becomes much more efficient and effective.
What about those who are interviewing for their next home?
Bring the personal side to the forefront. Oftentimes, particularly in the NYC co-op market, when buyers are in the throes of an interview process the procedure becomes overly focused on financials. That said, a co-op or condominium is at its core a community, and it is critical that applicants demonstrate their quality of character that is being introduced to the community and its Board as well.
What do you think is in store for the future of NYC real estate?
There is a lot of excitement around the city currently. The fears that many experienced over the past two years, that the pandemic was going to be the end of New York City, have clearly been overstated. The pandemic has of course changed the city, as it has nearly all of us. It has impacted our society in nearly every facet imaginable, but of course, New York City remains strong and the market has entered 2022 with a robust level of activity across every sector from entry-level or sub-$1M price points to the ultra-luxury $20M+. Our expectation is that 2022 will be a record-breaking year for our Development Marketing team, Nest Seekers as a whole, and many others in the industry as well.
That's good news! I think everyone wants NYC to bounce back as fast as possible. Any other insights you'd like to share?
There is such a confluence of different factors in real estate, and other markets, right now. From global inflation to continued rising interest rates, to the ongoing pandemic, to the shaky at best stock market, particularly the tech sector. Now the war in Eastern Europe. There are so many uncertainties as it relates to the global community, our economy, and New York real estate currently. That said, we have seen robust activity in the first two months of 2022 with a continued pace of sales from a record-breaking 2021. Our team has closed or put into contract over 75 apartments for a total value of more than $125,000,000 in the first 50 days of 2022, which clearly signals a high level of confidence in the buyer market currently, with no end yet in sight.
View this post on Instagram
 That's amazing. Thank you for speaking with me.
---
A cloud of uncertainty hung over NYC real estate over the past two years. However, Michael Bethoney has high hopes for the future and can back those hopes up with numbers. At the end of the day, you can't keep NYC down for long. People will always come here to live out a dream, and people like Michael Bethoney will have a home available where that dream can be supported.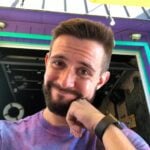 Russell is a writer and comic based in New York City. His plays have been featured at Penn State's Cultural Conversation's Festival, The NYC Thespis Festival, and Imaginarium's Inaugural Theater Festival. Follow him on TikTok and Instagram @pooleparty528