It Depends…
There are three major airports that service NYC: JFK or John F. Kennedy Airport, LGA or LaGuardia Airport and EWR or Newark Liberty International Airport (don't ask about the initials, I have no idea). Of course, it's all going to be depending on where you're coming from, and where you're going, that will determine which airport is best. Your preferred airline will also determine which airport represents the better choice.
The thing is, NYC is literally bustling with people, so plan on giving yourself PLENTY of time when planning your trip. Our airports are nearly always crowded, and customs lines are long. Hundreds of immigrants and international visitors come through JFK and LaGuardia each day, so plan to be there a while. Even U.S. citizens should expect 30 minutes to two hours wait time, and there's always something or someone who can cause further delays. 
No matter where you're coming from, don't forget to keep an eye on any Covid mandates here.
Now that we've got that out of the way, let's talk airports. We'll start with pretty much everyone's favorite, JFK.
JFK – John F. Kennedy
JFK International Airport is in the Jamaica neighborhood of Queens. It's roughly 16 miles southeast of Midtown, and there are multiple ways to get there. The best way of course is by taxi, especially since you can get one for a flat rate to or from anywhere in Manhattan and it'll cost you about $60 plus a tip, during peak hours of 4-8pm. If that's too steep for you, there are plenty of other ways to get there. Public transportation via subway and AirTrain will cost you about $10.50. If you're in Midtown Manhattan or Downtown Brooklyn, take the Long Island Rail Road (LIRR) to Jamaica Station, and the AirTrain from there, which will cost most riders between $12.25 and $18.50. Depending on where you are in the City, several routes will work, but keep in mind you want to end up at either Jamaica Station or Howard Beach Station to be able to catch the AirTrain. The AirTrain is inevitable for the last leg of the journey and costs $7.75, payable on your MetroCard. Though it's usually paid separately, the prices given above include this amount. 
If you're staying in Brooklyn, this airport will probably serve your needs best. Tip: visit the Uptown Brasserie restaurant while at JFK. JFK also has a better rating than any of the three overall, even on arriving and departure times. It has hubs for Delta Airlines and American Airlines, among many others.
LGA – LaGuardia
LaGuardia Airport is in East Elmhurst, also in Queens. It's a bit easier to navigate via public transportation, and also cheaper to get to, sans AirTrain fare. From Uptown Manhattan, you can simply take the M60 bus all the way, one and done. If you're in Midtown, take the subway to Queens and then catch the Q70-SBS (Select Bus Service), or take the LIRR (Long Island Rail Road) to Woodside, then leave LIRR station and catch the Q70-SBS on Roosevelt. The subway fare is just $2.75 and transfers to the bus are free for 2 hours, if you use your MetroCard. The LIRR train has varying rates, and you can figure it out by checking here. A taxi here will cost you somewhere between $35-$55, not including tolls or tips. This also varies greatly, but there's no flat rate for trips to LaGuardia. And, in case you're not aware, in Manhattan you hail yellow cabs only. Green cabs can only pick up passengers in Northern Manhattan (north of West 110th street and East 96th street) and anywhere in Queens, Brooklyn, The Bronx, and Staten Island with the exception of the airports. They can drop off anywhere. 
If you're staying in Queens, (or in Brooklyn neighborhoods near Queens), Manhattan's East side or The Bronx, LaGuardia is a great choice. Although this airport has been under major construction, it's expected to be completed in 2022, and may make it eventually better than JFK. It has hubs for Delta Airlines and American Airlines as well.
EWR – Newark
Newark Liberty International Airport is located just 9 miles from Manhattan, in – yep, you guessed it – Newark, New Jersey. Getting here from Midtown Manhattan is simple. Just take the NJ Transit Train from Penn Station, but make sure you get on one that stops at the airport. You can look for the airplane icon or the initials EWR to be certain. This route will cost you $15.25 and that amount includes the AirTrain fare for the Newark Airport. If you're in Lower Manhattan or Brooklyn, the easiest way to get to Newark Airport is to take the subway to Midtown and then follow the instructions above. You can also take a Newark Airport Express bus directly from Midtown, it stops at Grand Central, Bryant Park and Port Authority. The cost is $18 one way or $30 round trip. These are the simplest and least expensive ways to get to this airport, as a taxi will cost you around $80. 
This airport is the least preferred by most New Yorkers, mostly because it's in New Jersey. However, if you're staying in Manhattan it's a good choice if you don't want to spend half your vacation on the subway. It's the preferred airport if you're coming in from Europe, as well. Unfortunately, the food choices here are limited, however. It has hubs for United Airlines and FedEx Express Airlines and is also an International airport. 
Final Tips
There are so many ways to try to calculate which airport is best, and there's really not one right answer. The fact is, no one likes to spend time at airports because it's confusing, crowded, time consuming and confusing – oops, I said that twice. You see? And I'm just talking about airports! But here's a couple of final tips. Leave yourself plenty of time for what-ifs because of Murphy's Law. Additionally, travel as light as possible. A travel backpack is a great idea for a carry-on, especially in New York. Brush up on your social skills so you can pass the time easier, or if you're an introvert, bring a book. If you're addicted to your phone, you may want to bring along a portable battery. But no matter what you do, have a good time!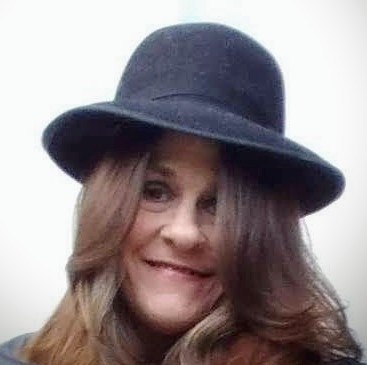 Rochelle Harris is a passionate writer originally from Phoenix, AZ. who credits her success to integrity and determination. She has a great sense of humor, loves music and her family, and writes fiction and poetry in her spare time. She is excited about the New York experience and lifestyle! Follow Rochelle on Twitter at @LinguisticAnRky or get in touch at [email protected]