Renting is a way of life in NYC. Apartments are constantly changing hands as people move to new homes every day. This is what makes buying furniture a hassle. You can't guarantee a piece will go with your new place. This is where rental furniture comes in. Most places that rent furniture will offer flexible lease options, cheaper prices, and they'll even assemble it for you! Many places will even let you buy the furniture if you end up wanting to keep it. There's a lot to choose from, so we here at CitySignal have decided to focus on some of the stores that New Yorkers keep coming back to.
Furniture Rental NYC
Conjure Furniture
View this post on Instagram
Furniture for the artist inside all of us, Conjure features four different collections based on New York's most iconic neighborhoods. These collections are ideal for people who don't like to settle down in one spot for too long. Furniture is available for any room of your home. They even offer lighting and mirrors! Conjure has a little bit of everything, and that everything can be available to you at an incredibly reasonable cost.
The Furniture
Conjure furniture comes in four different collections based on four Manhattan neighborhoods. The West Village collection comes with warm, classy furniture with a bit of a retro vibe. The East Village collection is more vibrant, bright, and quirky. The SoHo collection is sleek and edgy, while the Tribeca collection is for those who want subtlety that still makes a good impression. With over 150 pieces available, you have a lot to choose from. You can even mix and match if you have a specific vision. No matter what collection you rent from, you'll have a stylish home that your friends will envy…Unless they also shop at Conjure.
The Rental Terms
Conjure has a very flexible rental policy, and every payment you make goes toward purchasing the furniture. First, select your lease term. Your lease can last anywhere from 3 to 12 months. Because every payment goes toward purchase, longer leases will end up having a lower monthly payment. If you dislike the furniture, and don't want to buy it, you can turn it in once your lease is up and receive some store credit! If you need to break your lease early, you're still obligated to pay your lease in full. However, Conjure will work with you to reshape your payment plan, and ensure the amount you've already paid is factored into said new plan. You need to have a minimum credit score of 600 and a minimum monthly rental payment of $69, so get shopping!
The Delivery Instructions
Conjure offers free delivery and assembly roughly 5-7 business days after you sign your lease. You'll be notified 24 hours before your delivery date, and most deliveries only take around three hours. Someone will need to be home to supervise the delivery and assembly. However, once that delivery is made, you're good to go! If you choose to give your furniture back, you will have to pay a pick up fee of $199.
CORT Furniture Rental
View this post on Instagram
CORT is a larger furniture rental brand, with stores all over the nation. They've been able to have this wide of a reach thanks to their huge selections, great prices, and flexible pricing. They even have people who will help you design the interior of your home! With this much flexibility and service, it's no wonder why people keep renting from them. If you're about to move, take a look at what they have to offer.
The Furniture
CORT has over 20 collections of furniture, each as unique as the last. With pieces to match the style of any home, some of their best collections include the sophisticated Madden Collection, the minimalist Clarence Collection, and the industrial Helix Collection. However, their best deals are their Move-In Ready packages. They have three categories, Home, Student, and Military packages. These packages even have their own, specific, rental options, meaning your home will still be a unique work of art. CORT truly has an incredible selection. The Move-In Ready package even comes with interior designers so you can get the most out of your rental. 
The Rental Terms
CORT delivers all over the country, and NYC has some of their biggest customers. It doesn't matter if you need your furniture for a short or long period of time because customers can rent pieces from one month to over a year. The longer the lease, the shorter the monthly payment. While rental payments don't go directly toward buying the furniture, renters do get discounts and special considerations for pieces they want to keep permanently. You also have the option of renewing your lease on the furniture. Move-In Packages start as low as $129 a month.
The Delivery Instructions
CORT will do its best to deliver your furniture within 48 hours of your lease signing, though they may be delayed if there's a national disaster or if they're having a busy season. While they charge a delivery fee, they offer a one week exchange at no additional charge. When your lease is up, simply call the company and schedule a pick-up date. You can schedule a date up to 30 days in advance. There will also be a one time pick-up fee.
Brook Furniture Rental
View this post on Instagram
Another larger chain, Brook has a wide variety of options. They have special offerings for apartments, homes, and offices in NYC, and all of these offerings include hassle free delivery and flexible leases. They also have free, professional designers who can help you make your home the envy of your building. Now matter where you move in the city, Brook will be able to give you great service.
The Furniture
Brook has three ways to rent for your home. You can either rent individual pieces on their own, via their "Fast Path" service, or you can rent room by room. Renting individual pieces will ensure that your home is one of a kind. You can use your eye for detail to make your home your way. The "Fast Path" service offers you a fully furnished home based on six questions and special selections. If you choose to rent room by room, you'll have access to a free designer, who will make sure you get the most for your rentals. No matter how you choose to rent, you'll get to choose from a wide selection of quality pieces that can fit almost anyone's style!
The Rental Terms
Once you know how you want to rent, you'll need to choose your lease length. Your lease can be as short as a month or as long as a year, and the renewal process is easy if you want to keep using your furniture. You can also buy the furniture for a discounted rate once your lease is up. Once your lease is signed you have one week to return or exchange your furniture for no additional cost. You are obligated to pay the full amount of your lease, so if you need to break your lease, Brook's customer service will help you restructure your payment plan. You can also set up a month-to-month payment plan once your lease ends.
The Delivery Instructions
Once you sign your lease, your furniture can be delivered to you in one to two business days. For a small delivery fee, workers will come to your house and assemble your furniture for you. When your lease is up, just call Brook's customer service to set-up a pick up appointment. You will need to be home for both drop off and pickup, but everything else is done for you, so you don't have to lift a finger.
Feather Furniture Rental
View this post on Instagram
Feather furniture is stylish, functional, and affordable. One of the most flexible rental options out there, Feature makes it their mission to get you the style you're looking for. They also have a ton of art to choose from in addition to their amazing furniture selections. Their staff will work with you to design a home that fits your specific aesthetic. With hundreds of positive reviews, you know you'll get a good deal here.
The Furniture
Feather has a bunch of curated packages for you to choose from. There are collections based on each room, featuring dozens of great options that you can mix and match with other room selections to get exactly what you want. They also have collections for studio and one bedroom apartments that are perfect for NYC residents. Within these packages are a variety of options that professional designers can help you choose from. Whether you're seeking a professional or fun aesthetic, Feather will have you covered. Some of the best selling collections are the Modern Oasis Bedroom Package and the Luxe One-Bedroom Apartment Package. 
The Rental Terms
Feather offers customers three different rental plans/membership options: Annual Membership (12+ months), Short Term (3+ months), or Month-To-Month. The longer the lease, the less your monthly rent is. There are also minimum monthly payments for each plan. Annual Membership has a monthly minimum of $29, Short Term has a monthly minimum of $99, and Month-To-Month has a monthly minimum of $1000. Additionally there will be a maximum amount of furniture you can lease based on your credit score and provided financial information. You need a minimum credit score of 600 to rent at all. Once your lease has ended, you have several options. 
You can swap your furniture for other pieces that interest you if you have an Annual Membership. For other membership options, you will either have to renew your lease, return the furniture, or buy the furniture when your lease is up. Your rental payment doesn't go toward buying pieces, but they will be offered at a discount. If you need to break your lease early, you will be charged a cancellation fee of 75% of your remaining monthly payments.
The Delivery Instructions
You will need to schedule a delivery time once your lease is signed, and your items will arrive in about a week. Feather's delivery personnel will assemble your furniture for you, and you have seven days to make a return or exchange. You will need to be home during delivery and pickup. When your lease is up, call Feature customer service two weeks in advance to set up a pickup date. You will have to pay a slight fee for both delivery and pickup.
---
Buying furniture means making a commitment to an item that might not always fit your home. People in NYC move every single day, and the worst part of moving is taking their furniture with them. Renting furniture from one of the above companies means that you don't have to lift a finger when it comes to delivery or assembly and you can be positive that a specific piece will fit the vibe of your home. If you do end up falling in love with the pieces you choose, then you can also purchase the pieces for your forever home! So why wait? Check these places out and rent some furniture today!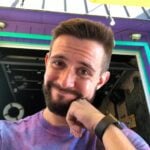 Russell is a writer and comic based in New York City. His plays have been featured at Penn State's Cultural Conversation's Festival, The NYC Thespis Festival, and Imaginarium's Inaugural Theater Festival. Follow him on TikTok and Instagram @pooleparty528