In the third week of November, a total of 67 high-end, residential deals took place in Manhattan. Asking for a combined total of $614 million, these home sales may have just marked the most lucrative week ever for Manhattan's luxury market. 
The Olshan report, which tracks Manhattan home sales above $4 million, previously recorded a high of 73 contracts worth $576 million in December of 2013. With a few weeks still left to go in 2021, this year's luxury homes sales in Manhattan have already blown the 2013 record out of the water. 
"The developers are doing really well," says Donna Olshan, author of the Olshan report, citing that the majority of the 49 condos sold from November 14th to the 20th were sold directly by developers. 
According to a recent report by Douglas Elliman, the third quarter of 2021 witnessed the most home sales recorded at all price points in Manhattan in the last 32 years. However, it's been luxury residential properties that have been making an impact on the market this year and continuously keeping New York as one of the most unaffordable cities in the nation. Even DUMBO is making headlines with record-breaking sales.
"2021 has recorded the largest number of luxury contracts in the history of New York real estate," says Olshan. So far this year, 1623 contracts—each asking for $4 million or more—have been signed-in Manhattan. That's a combined total of $14 billion in sales. 
2013 ended on a strong note with 1372 contracts signed asking for a combined total of $11.26 billion in sales. It's important to note that the year isn't over yet and more deals are sure to close by the end of December. 
Why the Surge in Sales All of a Sudden?
The combination of a prosperous stock market, extremely low-interest rates, and pent-up demand gave way for a record-breaking year in Manhattan's luxury real estate market. 
CEO of Miller Samuel appraisal firm, Jonathan Miller believes, "The high-end of the market was the weakest segment of the market [leading up to the pandemic]…since the end of the lockdown, it's inverted, where the weakest segment of the market is the lower end." 
Luxury home sales in Manhattan have risen steadily in 2021, a trend that's expected to continue as international travel bans have started to lift. Miller expects there to be a new wave of deals on the heels of 2022 as wealthy foreigners return to the Big Apple and continue to feed the demand for luxury estates in the city.
So far this year eight "trophy properties" have sold. These lavish homes—each priced above $50 million—are typically reserved for the uber-rich. If you're wondering what classifies as a trophy property, take a look at the examples below:
"Paparazzi Proof" Penthouse
Sold for $49.5 million, this stunning, five-bed penthouse is the largest residence at 443 Greenwich Street in Tribeca. It boasts 12,000 square footage of interior and exterior space, across the building's top three floors.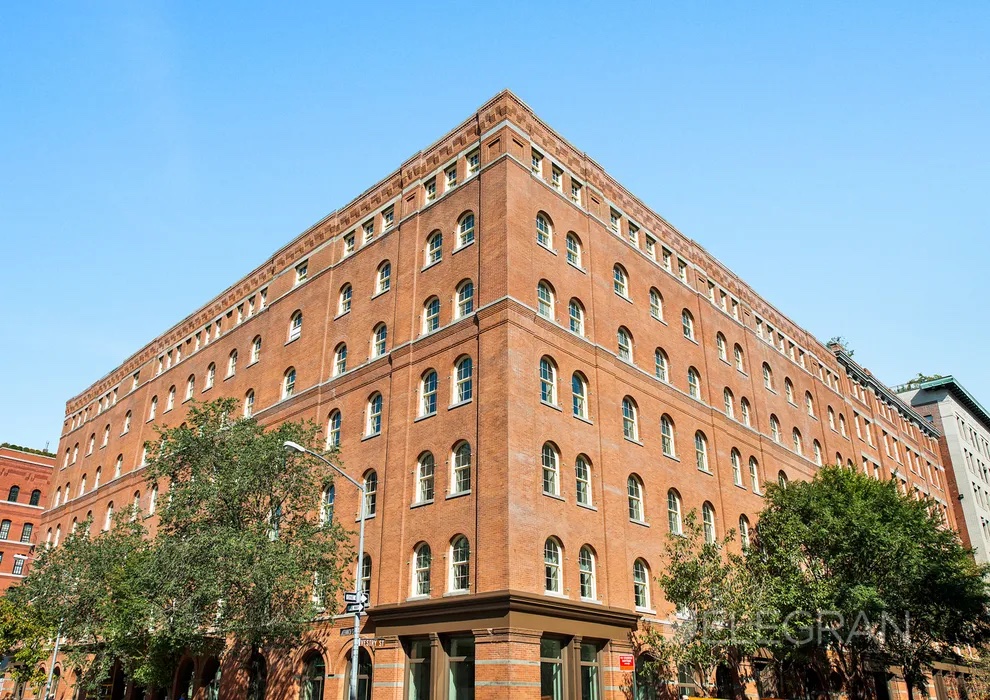 Its nickname made the penthouse a coveted place to live for its previous celebrity owners, such as Bella Hadid, the Weeknd, and Justin Timberlake. Probably one of the property's biggest selling points is its underground garage which allows for "discreet arrivals and departures." Building amenities include a central courtyard, children's playroom, fitness center, and 70-foot indoor swimming pool.
Residents can take the private penthouse elevator to enter the "great room" which is the property's main living space. The great room is decorated with pine beams, 20-foot high ceilings, and 17 windows. In the kitchen, you'll find Christopher Peacock luxury cabinetry, whose work has previously been designated as the "it kitchen" by the New York Times.
The penthouse also has an additional room on the main floor which can be used as a media room, library, or sixth bedroom. It comes with an en suite bathroom, gas fireplace, and a bar. 
Upstairs you'll find an open mezzanine area overlooking the great room. The second floor also hosts all five bedrooms. The primary suite is located in a private wing and comes with a dressing room that can double as a walk-in closet and wet bar. The primary bathroom is decorated in Calacatta marble and comes with a large, double vanity, a rain shower, and a freestanding soaking tub.
The top-level is encased in glass and hosts 3,500 square feet of outdoor space which is spread across two separate terraces. One of the terraces overlooks Northwest Tribeca and the Manhattan skyline, with water views of the Hudson River. It also comes with a plunge pool and an additional kitchen for summer barbeques. 
A Duplex Penthouse in Central Park
The second example of a trophy property is this duplex penthouse overlooking Central Park located at 995 Fifth Avenue known as The Stanhope. Although it hasn't yet sold, it isn't expected to last much longer on the market.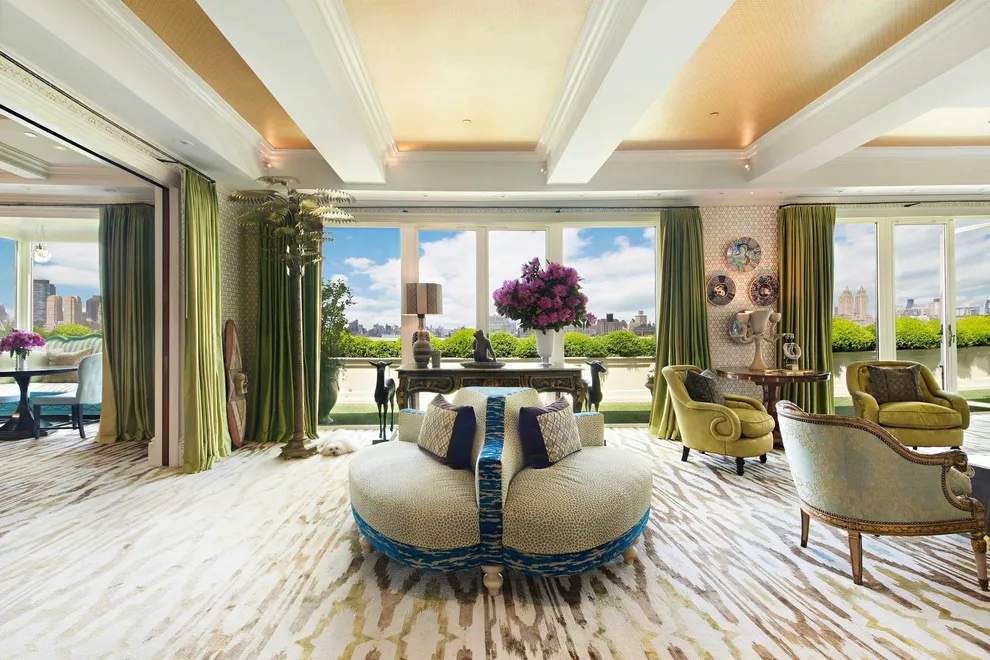 First listed in May of 2017 for $72 million, the property's asking price has dropped $15 million over the years. It's currently being listed for $50 million. This 6-bed residence comes with a total of 11 rooms, spread across 6,891 square feet of interior space. Its exterior space encompasses 4,817 square feet and sports five terrace gardens.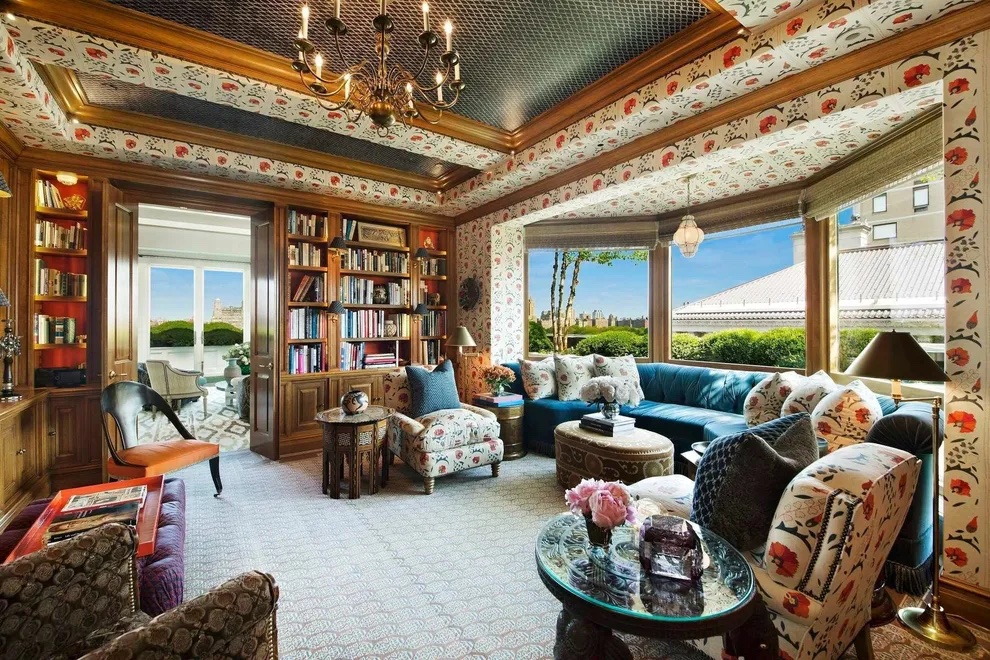 According to the listing, each one of its six bedrooms comes with glass doors that lead out to one of the duplex's multiple terraces. The large gardens surround the residence and unfold over two floors, making this property unique from its neighboring residences. 
The duplex penthouse has 72 feet of area overlooking Central Park and is located directly across from the Metropolitan Museum of Art.
After a windfall week at the end of 2021, we wonder if 2022 will see the same amount of luxury purchases? Or will the real estate market hit a ceiling?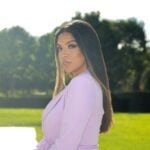 Vivian Tejada is a freelance real estate writer from Providence, RI. She writes SEO blogs for real estate, travel and hospitality companies. She's passionate about the future of work and helping Latin American freelancers achieve time, location, and financial freedom. When she's not writing you can find her at the gym, a family cookout, or at brunch with her girls. Follow her on Linkedin to learn more.