Apple pie might be an All-American dessert, but Dutch apple pie is to die for in the autumn. It's easy to make, beautiful to look at, and so delicious you might just melt. 
What makes a Dutch apple pie is the streusel topping that covers the simmered apples. This dense layer of spiced sweet crumble is heavier than a decorative flaky pie crust, making it absolutely perfect for the fall. Use any kind of apples, but granny smiths are at the top of my list.
To Die for Dutch Apple Autumn Pie Recipe
Serves 6-8
Prep time: 30 minutes
Cook time: 60 minutes
Ingredients:
For the filling
1 pie crust, premade or from scratch

8 whole apples, cored, peeled, and sliced thinly

.5 c dark brown sugar

.5 c all-purpose flour

1 T lemon juice

1 tsp cinnamon

.75 tsp cardamom

.5 tsp freshly grated nutmeg

.5 tsp ground ginger

.25 tsp ground cloves
For the streusel
.75 c all-purpose flour

.25 c chopped pecans

.25 c chopped walnuts

.25 c light brown sugar

.25 c granulated sugar

.25 tsp cardamom

.25 tsp cinnamon

pinch of salt

5 T melted butter
Directions: 
Preheat the oven to 375F/170C/gas mark 5

If you're using a store-bought pie crust that's already in a pan, skip this step and leave it in the fridge. If you're rolling out your pie crust, sprinkle your counter with flour and roll out a circle that's roughly twelve inches in diameter. Lift the pastry with the rolling pin, then gently lay it into a standard 9-inch pie plate. Crimp the edges with a fork. Place it in the fridge until you're ready to put the filling in.

Combine the dry streusel ingredients in a bowl. Pour the melted butter into the dry ingredients and mix thoroughly with a fork, breaking up any clumps. Don't be afraid to use your fingers to crumble it. 

Make the filling by folding together the apples, brown sugar, and lemon juice. Sift together the flour and spices, then combine with the apple mixture. 

Pull the pie crust out of the fridge and pile the apple mixture into it. If you've got oodles of time and patience, you can arrange the apples in a flat, layered pattern. (It tastes just as good if you dump them in and push them around till they're even.)

Sprinkle the top with the streusel topping, leaving a decorative circle in the middle so that you can see the apples underneath.

Cover the edges of the pie crust with foil to prevent burning.

Place in the oven and bake for sixty minutes, removing the foil halfway through.  

Take it out of the oven and allow it to cool for thirty minutes on a cooling rack before serving warm with whipped cream or vanilla ice cream. Store in the fridge for up to five days (though it's unlikely to last that long!)
If you're a beginner in the pie department, this is a perfect recipe to start with, especially if you go for a store-bought crust. If you're a master pie maker, you'll find this spice blend unreal and you can pair it with your favorite from-scratch pie crust. Either way, this recipe is extraordinary in all the right ways!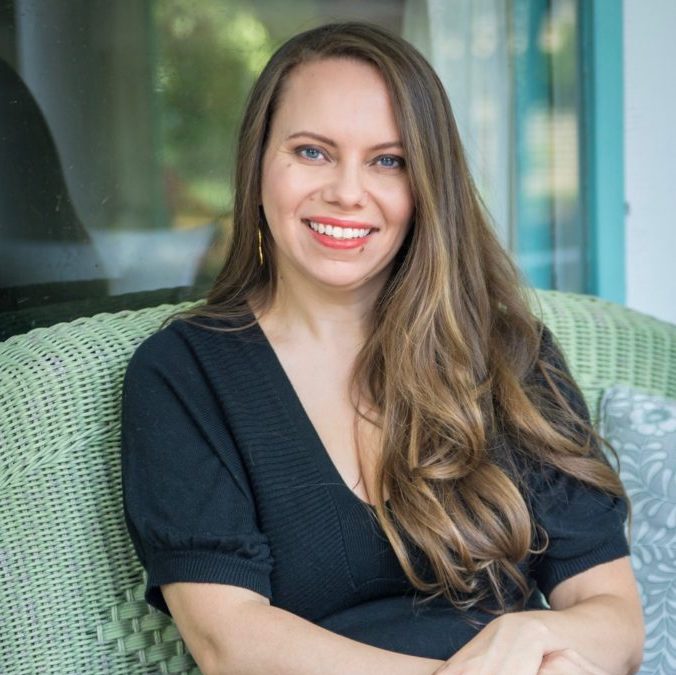 Autumn Karen chases words and her three rambunctious boys when she's not climbing mountains or teaching ghostwriting to college students. Her biggest passion is building community through information and communication.