Times Square has long been an iconic landmark in New York City. With its glitzy video panels and a carnival-like atmosphere, the Crossroads of the World has been drawing in gawking tourists, merry theatergoers, and busy office workers for decades. It all suddenly came to a stop in March 2022.
Pedestrian traffic fell sharply from over 350,000 visitors daily pre-pandemic to a mere 33,000 in April 2020. The numbers are slowly increasing again with the arrival of widespread vaccines and the relaxation of rules pertaining to businesses and entertainment places. However, they are still a far cry from what they used to be. Approximately 244,000 pedestrians entered the "Bowtie" every day in December 2021, almost 100,000 less than in December 2019.  
Long-lasting consequences
With tourism and retail at the heart of the neighborhood's economy, Times Square suffered more from the consequences of Covid than any other area in NYC. Many stores and restaurants have indefinitely put the key under the door, including long-standing retailers such as Walgreen's at One Times Square. Six hotels are still closed, including the 44-floor, 478-room Hilton Hotel Times Square on 42nd Street closed and the Roosevelt Hotel on East 45th Street, which have fallen victim to the pandemic. Nevertheless, things are looking up for the hotel industry in NYC. Occupancy rates are up, with a strong spring and summer ahead, and 48 new hotels are poised to open throughout the city, adding an estimated 6,500 rooms to the New York City market in 2022.
Although tourists are making their way back to New York City and Broadway attendance is almost back to its pre-pandemic levels, business travelers and office workers are still largely missing as office occupancy across Manhattan is hovering at just 37% of pre-pandemic levels as of mid-April, according to Kastle Systems. The return of employees full-time into the office also remains a major question mark as workers have become strongly attached to the flexibility that working from home or a hybrid model can afford. In other words: despite undeniable signs of hope, the future of Times Square as one of the most productive economic centers of the city remains in the balance.
Ensuring Times Square's economic survival
The question of Times Square's economic survival is more than a simple matter of pride for New York City. Although the bustling neighborhood is one of the city's most famous touristic attractions, it is also a powerful business generator. According to the Times Square Alliance, over 66,000 people were employed in the neighborhoods' businesses and restaurants pre-pandemic, and its economic output represented 15% of New York's economy.
Besides, the increasing crime rate in NYC in general and in Times Square, in particular, is becoming a growing concern. Stores are being robbed, drug deals are becoming a more common occurrence, and murders have made the headlines. Keeping the neighborhood busy and thriving is key to avoiding bursts of violence. Developers and investors are betting on a new attraction to replace the absent office workers and bring new money and energy into the area: casinos.
New York state has a ban on new casinos until 2023 – and yet, New York State approved the issuance of three new casino licenses intended for the area in April. One of the rumored locations is Times Square itself. "I think that the single best location for a license is Manhattan, and within Manhattan I feel the absolute best, most obvious, least impactful and most globally accepted area will be Times Square," said Chief Executive Marc Holliday from SL Green Realty Corp. said during an earnings call last week. Keeping gamblers and their streams of money closer to home instead of Atlantic City or Connecticut could attract new visitors to Times Square. However, the proposal is not without its detractors.
Negotiating the "new normal" in a post-pandemic world is still a work in progress. Many of the determining factors, from the longevity of the widespread work-from-home model to the ability of tourism to withstand new coronavirus variants, remain to be determined and, with it, what some of the city's most famous landmarks will look like in a few years.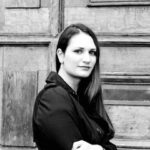 After graduating with a Master's degree in marketing from Sciences Po Paris and a career as a real estate appraiser, Alix Barnaud renewed her lifelong passion for writing. She is a content writer and copywriter specializing in real estate and finds endless fascination in the connection between real estate, economic trends, and social changes. In her free time, she enjoys hiking, yoga, and traveling.