Real estate has a proven track record as one of the most secure forms of long-term investments. However, it can also be one of the most expensive, and many would-be investors can feel stumped at the idea of immobilizing a significant amount of cash in a venture that may prove to be hazardous. Unlike stocks and bonds, most forms of real estate investments are not liquid. So, you may be wondering how to build a real estate portfolio from scratch.
This guide will help you figure out the best way to get started in real estate investing, depending on your goals and your capacities.
Establish Your Real Estate Investment Portfolio Goals
Have you decided to invest in real estate? Excellent news. However, real estate investing can mean very different things to different people. There is no right or wrong way to invest in real estate – as long as the type of investment you choose to make matches your abilities and expectations. Here are some of the elements you should take into consideration when you decide to invest in real estate and some of the options you may choose depending on your priorities.
Gain Real Estate Knowledge
Real estate is a very complex subject, with many ramifications demanding specialized expertise. If you are just getting started in real estate investing and do not have any previous experience in the matter, it can be intimidating. Reality TV shows can make real estate investing seem easy and straightforward, but in real life, that is rarely the case. This does not mean that you need to become an expert before dipping your toes in the real estate investing business, but you may need to hone your skills and stay informed as you build your portfolio.
If you have little time, energy, and interest to dedicate to your quest for knowledge but still want to take advantage of the benefits of real estate investing, your best bet may be to start with managed funds, such as Real Estate Investment Trusts (REITs) for example, where you provide the funds but have limited decisions to make on a daily basis. On the other hand, if you want to dive into a real estate investment career, you will need to educate yourself on the local market, real estate laws, and any related fields so you can start more involved forms of real estate investments – such as flipping houses, renting properties, and so on.
Time Commitment For A Real Estate Investment Portfolio
Real estate is often presented as a form of passive income. Although it can, in some cases, provide predictable revenues with little input, it is not necessarily true. Any landlord can testify that renting one or multiple units is an involved job, even with the help of a property manager. Flipping properties also require a significant time commitment, although it can be alleviated with the help of a trusted local contractor and real estate agent to handle many of the daily decisions. Renting properties is typically a long-term commitment while flipping houses is more sporadic. For example, you may decide to buy, renovate, and sell a home during the slowest season in your regular job.
If you would rather take the back seat to real estate investing, the best course of action is to invest in a mutual fund, participate in a limited partnership, or join an investment group or investment trust. These forms of real estate investments require little involvement on behalf of the investors, freeing their time for their full-time jobs or other occupations.
Cost of Real Estate Investment Portfolio
Real estate is expensive: it is the main entrance barrier for many would-be investors. Besides, most forms of real estate investments are not liquid. If you are just getting started in real estate investing, the chances are that you are hesitating to freeze a significant amount of capital for several years. The good news is that most forms of investment provide regular returns, such as rental income or dividends. In addition, you can use the equity you build in a property over time by contracting a home equity loan or line of credit.
Nevertheless, you will still have to examine your finances and make sure that you have enough cash or liquid assets to cover emergencies. REITs have the advantage of being more liquid than other forms of real estate investments. They may be a good option if you are looking to build or diversify your portfolio without committing fully. You can also start building your real estate portfolio by flipping a house for a relatively rapid return on investment.
Another consideration is the amount of money you are willing to invest in this venture. If you are investing in real estate alone, buying a property – to rent and/or flip, for example – represents a significant expense. Commercial assets, in particular, are extremely expensive, and financing options are limited for investors who do not have a tracking record. If you have limited funds, you may want to look into sharing expenses with other investors. However, beware that some investing platforms are only open to accredited investors.
How To Finance Your Real Estate Portfolio
If you are wondering how to build a real estate portfolio, you are probably unsure about how to find the funds necessary to get started since real estate is one of the most expensive forms of assets. Here are some options you may want to investigate.
Leverage your primary residence
Many real estate investors start building their portfolios by using their primary residence as a steppingstone. In some cases, they may use their property to produce extra rental income. Depending on the setup and lifestyle, would-be investors could rent part of their home, either to roommates or by using short-term rental platforms like VRBO or AirBnB. If they can find other living arrangements, they can also rent out the totality of their home.
However, renting your home is not the only option for building a real estate portfolio. Since a primary residence is often the most important financial asset of a beginner investor, you can use the equity you have built in your home to finance the rest of your portfolio by contracting a second mortgage such as a cash-out refinance, home equity loan, or a home equity line of credit (HELOC). The process of buying, rehabbing, renting, refinancing, and starting again (a.k.a. BRRRR method) has become a popular form of starting and growing a real estate portfolio.
Obtain an Investor Loan
Unless you purchased your primary residence cash, you probably contracted a mortgage. However, being approved for a mortgage as an investor is a different ballgame.
Mortgage lenders consider that investment properties are riskier than houses to be used as primary residences since a homeowner encountering financial difficulties is more likely to prioritize their mortgage on their roof over their head than an income property. Therefore, you can expect more stringent requirements, including higher down payments (20% or more), higher credit score expectations, cash reserves, and so on. In addition, many mortgages with advantageous terms (government-backed loans such as FHA, USDA, or VA, for example) are not available for rental properties.
Suppose you do not qualify for investor loans through traditional lending institutions. In that case, you may also seek out hard-money lenders who, unlike banks and credit unions, take the profitability of the property to be purchased into account. It can be particularly advantageous for would-be investors interested in flipping properties since you can repay the loan a lot faster than conventional loans without penalties. On the downside, hard-money loans have significantly higher interest rates than traditional mortgages, and they also have higher origination fees and closing costs.
Find Private Money Partners
When it comes to real estate, the best way to build a portfolio is sometimes to divide and conquer. Bringing in partners also helps alleviate the risks and financial burden. Beginner investors can join a local real estate investment club to network and find other individual investors willing to pool their funds before joining a venture. The terms of the loans, repayment, and so on will vary depending on the type of deal and each party's input.
Private money lenders do not have to be other real estate professionals: you can also present this opportunity to friends and family members. However, beware that it is best to set up a contract in case the deal goes sour, regardless of your relationship with the other party.
Defining Your Real Estate Portfolio
Seasoned investors know that it is best not to put all your eggs in the same basket. The same goes for real estate investments. When gearing up toward starting a real estate investment portfolio, it is best to establish your long- and short-term goals to protect yourself and select a strategy from the get-go.
Choosing the Best Form of Real Estate Investment
In the first two parts of this guide, we discussed establishing your priorities as a real estate investor and finding the necessary funds. It is often best to start small to avoid unnecessary risks and learn as you go, especially if you are not familiar with the industry. Here are some of the most common forms of real estate investments for beginners and their pros and cons.
REITs: REITs are publicly traded companies that own and manage commercial properties (hotels, malls, etc.) Investors can purchase shares on a stock exchange and receive yearly dividends. It allows them to diversify their portfolio and invest in commercial real estate without the high entry costs and expertise this type of investment typically requires. In addition, REITs are relatively liquid since investors can sell their shares on the stock exchange if needed.
House flip: Investors purchase a property in need of repair and resell them within a short time (typically a couple of months.) They may choose to update them to resell them for a profit or simply hold them if the market is increasing rapidly. Investors need to have an excellent knowledge of the local market and construction industry to stay within budget.
Rental properties: Rental properties come in many different forms, from vacation to long-term rentals, ranging from single-family homes to large apartment communities. Rental properties allow landlords to perceive a predictable income and hold the building until it increases in value. However, being a landlord – even with the assistance of a property management company – can be very stressful and time-consuming, especially if you own multiple units.
Commercial real estate: Commercial real estate includes any form of space rented or leased by a business. It comprises industries as varied as office buildings, malls, retail spaces, gas stations, restaurants, etc. This type of investment provides predictable incomes since the leases are typically long-term. However, they also have high entrance barriers, including higher down payments and property management expenses.
Raw land: Investing in raw land requires an excellent knowledge of the area you are considering, including the local residential and commercial rental markets, but also the local regulations such as building codes, zoning regulations, and flood plains. Raw land gives investors a wide range of exit strategies: dividing the plot for resale, leasing it to renters, developing new construction, and even holding on to it while it appreciates. However, it can be very speculative in nature.
Mutual funds: Real estate mutual funds are managed funds that invest primarily in REITs but also real-estate stocks and indices. They give investors access to a wider variety of assets than individual REITs and allow them to diversify their portfolios for a relatively small amount of capital.
Diversifying Your Real Estate Portfolio
You have successfully started your real estate investment portfolio – now what? It may be time to consider diversifying your investments to take full advantage of the industry's numerous benefits, such as tax benefits.
Diversification may include other types of assets but also investing in other areas of the country. As you expand your portfolio, you may also need to learn more about additional industries related to real estate – such as law or construction, for example. You will also build a team that can guide and support you so you can take your portfolio to the next level. Good luck on your real estate investment journey!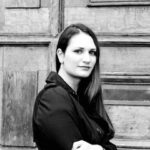 After graduating with a Master's degree in marketing from Sciences Po Paris and a career as a real estate appraiser, Alix Barnaud renewed her lifelong passion for writing. She is a content writer and copywriter specializing in real estate and finds endless fascination in the connection between real estate, economic trends, and social changes. In her free time, she enjoys hiking, yoga, and traveling.