Furnishing an apartment or home is always a massive task, and as online shopping has gained popularity, how consumers purchase furniture for their spaces continues to evolve. Rather than walking to the local furniture store to try out couches or beds, consumers now gaze at small thumbnail images and try to visualize what the piece may look like in their home. As more consumers switch to online ordering, room design apps have become useful tools to help plan layouts and interior design. There is a multitude of apps on the market, and each app has unique features, such as the ability to toggle the dimensions of rooms, shop online catalogs, or customize the colors of furniture and walls. Yet, with so many apps available, it can be hard to distinguish between them. Here are some of the top apps on the market and some of their most unique features. 
Room Design and Layout Apps
Room Planner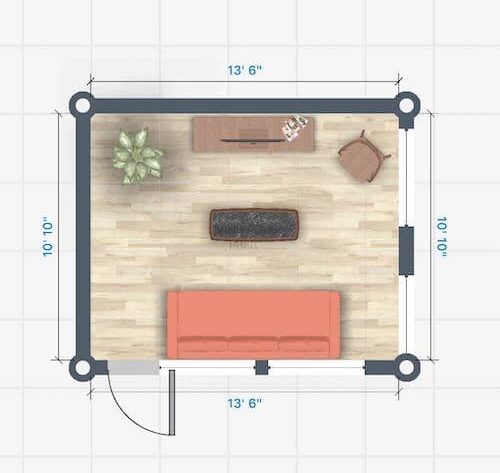 Room Planner is one of the most straightforward apps for design – while the options in the free version of the app are slightly limited, it features pieces from IKEA, Wayfair, and other popular online furniture stores. For shoppers interested in purchasing pieces from these retailers, Room Planner lets users see how furniture will look in the space beforehand. The app offers the ability to construct a room from scratch or place furniture directly into a room using virtual reality tools. Once finished designing, there are also options to export images/layouts of rooms and send them to friends and family for free. 
Room Planner has a free version of the app, which is very user friendly, but also offers a PRO version for $5.99 weekly or $14.99 per month, which offers premium features such as setting exact dimensions of the rooms, access to more online stores, and a myriad of tile and furniture color options. 
HomeByMe
HomeByMe, similar to Room Planner, offers the ability to browse available products from online stores such as Anthropologie, Wayfair, and Urban Outfitters. The app offers some of the most up-to-date and trendy items, great for users looking to purchase pieces for their new home. While HomeByMe has furniture pieces from American retailers, many of the prices are listed in Euro, so it's important to be cognizant of currency when budgeting for the space. In addition to furnishing rooms with custom dimensions and objects, the app also offers shopping/browsing pages for living rooms, kitchens, bedrooms, and miscellaneous furniture. HomeByMe also offers the ability to see top users' creations – a great way to gather inspiration and see how other designers use space. The app is entirely free (great for designers on a budget!) but does require users to create an account to save their work. 
Home Design 3D
Home Design 3D offers the ability to not only construct and furnish rooms but also to construct full houses with multiple levels. App users can choose from pre-existing home layouts that they can further customize, or they can start building projects from the ground up. This app offers great customization opportunities, but many of the best features in the app are hidden behind paywalls. If utilizing the free version of the app, users are subject to in-app advertising, which can become a nuisance for some. With the free version of the app, users can draw custom dimensions for their rooms and choose from various build and furniture options, though many pieces are only included in the Gold membership. The Gold membership, available for a one-time purchase of $11.99, offers full access to the furniture catalog, the ability to create unlimited projects, and export designs for free. For multi-story build plans and the ability to add roofs, the Gold Plus version is available for $19.99. 
MagicPlan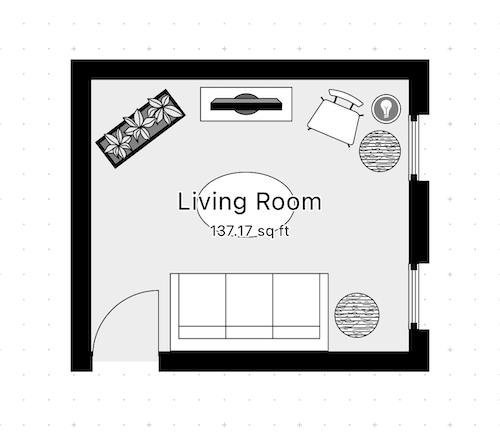 The MagicPlan app offers a great deal of room customization and free features without a bombardment of advertisements. This app uses sketch-based furniture rather than online catalogs, which adds the ability to customize the shapes and sizes of pieces but doesn't allow users to try out furniture they may be looking to purchase. One of the most unique features of this app is the ability to create reports and financial estimates for projects (available with the paid version). The app can create custom price lists and help plan renovation costs for users.
Unfortunately, this app only allows for two free projects before requiring upgrading to a paid version. "Sketch," the $9.99 per month option, offers unlimited projects and the ability to collaborate with other app users. The mid-tier "Report" ($29.99/month) offers 360-degree images and the ability to export field reports from the app. The priciest version, "Estimate" ($89.99/month), offers all of the benefits from the previous tiers and the ability to calculate price lists, financial estimates, and phone support where needed. For more serious room planners, this app can offer great customization options and the ability to plan larger renovation ventures. 
Rooms 
Rooms is unique in that all of the paid features of the app are accessible in the free version except saving work. The Rooms app allows users to input custom dimensions for spaces and choose from furniture pieces. However, the user interface of the app is lacking compared to some of the other apps on the market. It is sometimes difficult to turn pieces of furniture or increase or decrease their size. Additionally, the catalog of furniture pieces is much smaller than some of the other available apps, offering limited options in furniture shapes and models. Rooms does not pair with any retailers, so all of the furniture pieces are generic sketches of stock furniture. That said, the app is simple to use and has far fewer in-app purchases than similar apps. This could be a great place to start for small projects or users looking to explore interior design. 
Wayfair
Though the Wayfair app doesn't offer custom room designing capabilities, it can be a great tool for interior design. The app offers both "Room Ideas," where users can shop rooms designed by the Wayfair team (seeing how pieces of furniture can be styled together), as well as virtual reality 3D placement of furniture in pre-existing rooms. Wayfair is one of the leading online furniture retailers, and the ability to virtually place objects in rooms allows designers to conceptualize space easily. The Wayfair app also has hundreds of videos with design tips, ranging from seasonal decor setups to how to furnish small spaces. Users can also favorite items and create wish lists to circle back to at a later date. In addition to the app being free to use, Wayfair also provides free shipping for most objects – a major perk for online shoppers. 
Start designing!
Whether or not interior design is just a hobby or you're setting up to furnish a new home, room design apps can be a useful tool for the imagination and conceptualization of space. As furniture sales shift to the online market rather than in-person retail, being able to visualize furniture before purchasing is an absolute need. Some apps allow users to browse catalogs of pre-existing furniture, while others focus on layouts and space usage. Choice in room design apps ultimately boils down to personal preference, and with many paid and free options on the market, there are apps to suit any designer's needs.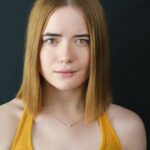 EmmaLee Kidwell (she/they) was raised in Louisville, Kentucky, and now resides in upper Manhattan. EmmaLee attended Pace University and graduated with a degree in Musical Theatre. Though her degree was earned in performance, EmmaLee now pursues writing, directing, and producing. EmmaLee is the librettist of an original folk musical, The Waiting, which has been workshopped at the SheNYC festival, Days of the Dead Festival, and Pace New Musicals festival. In the spring of 2022, EmmaLee started a company with her writing partner, Butterfly Effect Productions LLC. EmmaLee's performing credits include the International and National tours of Baby Shark Live!, Olive Ostrovsky in The 25th Annual Putnam County Spelling Bee, and Brilliant at Theatre Row. In her spare time she can be found playing Sims, visiting the Metropolitan Museum of Art, and writing her own singer/songwriter album.