As a former real estate salesperson in New York City, I've had my fair share of breakups with clients. Some were amicable while others were inconclusive, as anyone who's been ghosted can relate to.
But the most profound rejection typically occurred as follows: I'd overcome the hurdle of establishing what we agents call "first substantive contact" in real estate, which is when you meet with a client for the first time face-to-face. In some cases, it also implies paying for the client's coffee, tea, or full-fledged lunch in a snazzy restaurant.
Then I'd take us around Manhattan in cabs, showing the client the best apartments that fit their budget and wishlist. Like any good first date, I'd make sure to end on a high note by making plans to see more listings the next day or soon after.
But then I'd never hear from them again. Worse, I was now $100 poorer than I had been earlier that week.
I'm sharing this not to shame the clients I had zeroed in on, nor to embarrass myself for being such a naive agent. Rather, I'd like to use my experience in real estate to help the non-ghosters — renters, buyers, and sellers alike — who are currently working with an agent and feel like it's time to break up with them.
How to Break Up With Your Real Estate Agent: Tips for Renters
In the above example, I dramatized myself as a victim, as most agents do when they've been burned. However, I was far from being perfect. Did I see the full picture each hundredth time I was out with a client? No way.
But at the very least, I expected to be "broken up with" gently, the way most humans prefer. And if you're a renter who's currently working with an agent who isn't meeting your needs, that's exactly what I'd like to help you do: part ways respectfully and professionally, without ghosting them.
First, you should understand that your agent is working for you, not the other way around. You are their client, and they should be doing their best to help you find a home that's right for you. If you don't feel like they're doing that, let them know right away, either face-to-face or by phone. Heck, even a text message will do. (In the above example, I would have graciously accepted a post-it note!) Any sign of life is better than ghosting.
As a renter (and human being), you don't need to get into the nitty-gritty of your decision, nor do you need to apologize for it. Just let your agent know what happened that caused you to rethink your working relationship or say something cliché like, "It's not you, it's me" or "I'm sorry, but I think it would be better if we parted ways." You don't have to stay and listen if the agent becomes pushy or reacts indignantly. You can end the conversation there and be done with it.
As for what to do next, you can ask a friend or family member for a referral to another agent, or you can start your search anew by yourself. Whatever you do, don't feel guilty about it. You're not obligated to work with someone you're not comfortable with, no matter what they say.
As someone who was on the other side of this equation, I give you my full blessing.
How to Get Out of an Exclusive Representation Agreement
Attention, buyers: In New York City and other markets nationwide, you may be asked to sign a contract with an agent known as an Exclusive Representation Agreement or Exclusive Buyer's Broker Agreement.
This contract binds the agent to work only with you and vice versa. It outlines the duties of both parties — what the agent must do for the buyer, what the buyer agrees to pay the agent, etc. — and is legally enforceable.
A standard buyer's broker agreement can last between three to six months. In some cases, it can run for as long as one year. During that time, the buyer's agent is obligated to help the client buy a home.
Before you sign on the dotted line, make sure you understand the terms of the contract. Pay attention to the length of the agreement, as well as any clauses that allow either party to opt out early. In some cases, buyers can terminate the contract with advance notice to their agent, but there may be a fee associated with doing so.
You should also be comfortable with the agent you're signing with, as you'll be working together closely during what is likely one of the biggest financial transactions of your life.
If you're still unsure about your agent after signing the contract, talk to them about it. Request an in-person meeting or schedule a call. Describe the reasons for terminating your contract in detail. Follow up with a letter or email confirming the details of your discussion.
If the agent doesn't want to let you out of the contract, you can file a complaint with your state's real estate commission or local board. Alternatively, you can seek out legal advice. But if you'd rather not, you might consider posting a detailed and honest review of your experience online, so that other house hunters can be warned.
As a former real estate professional, I can assure you that most agents care more about their reputation than they do about any commission they might lose. Some agencies would rather terminate the contract amicably than risk a bad review online.
How to Cancel an Exclusive Sale Agreement
As a seller, you may find yourself in an agreement with an agent who's not putting in the effort to sell your home. On the other hand, you may have listed your home with an agent but then receive a better vibe or work ethic from another real estate professional.
It's not uncommon for sellers to try and back out of an Exclusive Right to Sell Agreement, only to find themselves in hot water. After all, this contract is just as binding for the agent and seller as a buyer's broker agreement.
That said, if you're unhappy with your agent's service, offer clear reasons and examples of their lack of performance in your conversation. At the same time, be reasonable with your expectations. It's unrealistic to expect an agent to sell your home in one week, for example.
On the other hand, if the agent isn't returning your calls, isn't providing feedback from showings, or seems generally uninterested in helping you sell your home, those are all valid reasons to seek an early termination of the contract.
You can try negotiating with your agent directly to see if they're willing to let you out of the agreement early. If not, then you might consider filing a complaint with your state's real estate commission.
Another option is to let the relationship run its course, especially if the exclusive listing period is between 60 and 90 days. At that point, you can list your home with another agency, and when you do, some online platforms like Zillow and Streeteasy will reset the number of days your home has been listed on the market.
The Takeaway
In real estate, as in life, breaking up can be difficult. No one likes to be rejected. And as I see it, very few prefer to be the rejecter. But professional relationships need to be mutually beneficial. If you're not getting what you need out of your agent, you should address the problem early on by communicating your thoughts.
Who knows? You might be able to work out a solution that benefits both parties. But if not, don't be afraid to end things, even if it means going through the hassle of breaking a contract.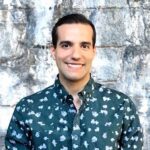 Ivan Suazo is a copywriter and SEO blogger with over ten years of experience in the real estate industry. He's also the founder of a wellness blog, QWERTYdelight.com, and writes sleep stories for the Slumber App.