A New York law designed to help businesses convert hotels into affordable housing is going nowhere. The law is designed to help businesses more easily convert hotels to affordable housing – but they forgot to fix the zoning and building code issues. Despite the $100 mil already set aside for the program, and the fact that at least two non-profits have expressed interest – the program becomes more trouble than it's worth, costing developers too much time and money. With a housing affordability crisis that's been going on for years, and homelessness on the rise from an already estimated 5oK+ people, New York City has got to figure out a solution, fast.
With both a new Mayor, Eric Adams, and a new Governor, Kathy Hochul, perhaps this round of leadership will actually make some progress (forgive us if we're skeptical).
Currently, state officials say the interested parties haven't filed official applications yet. The program was developed to help nonprofits with not a lot of capital behind them, but instead, they're losing out to for-profits in bidding wars because – they don't have a lot of capital behind them, and have to secure funding. What's wrong with this picture? People are getting fed up with a dysfunctional government and dysfunctional leadership.
Mayor Adams and Affordable Housing
It's gotten to the point now where even a decent leader with a good plan would have a struggle making headway. Housing in NYC is scarce, affordable or otherwise – and typically not affordable. Homelessness continues to be a huge issue, and with the pandemic waning and the eviction moratorium ending, the war in Ukraine, and ridiculously high inflation, the country is on the edge of panic and experiencing turmoil. Mayor Eric Adams seems to be a man with a plan, but he also has his work cut out for him. Not much seems to phase or deter him; he is a man of action.
On January 30th, 2022 Adams announced the newly appointed housing affordability team. The city's chief housing officer will be Jessica Katz, Adolfo Carriòn will be the Commissioner of the Department of Housing Preservation and Development, and Eric Enderlin continues as president of the Housing Development Corporation. Mayor Adams had this to say, "This team has a clear mission: To create, preserve, and maintain safe, affordable housing that will build a more equitable city. I know they will 'Get Stuff Done' for New York and deliver the housing New Yorkers deserve."
Then in February 2022, Adams announced a budget that fell quite a bit short of wonderful, disappointing many. In his budget presentation, Adams did not focus on or even mention any assistance with housing affordability or homelessness prevention that might be forthcoming, and his budget is described as reflecting "a strong message of fiscal discipline." He aims to get the city back on track to a "safe and prosperous" place again. But without placing any importance on these vital issues, skeptics are critical. We shall see.
Governor Hochul and Affordable Housing
Governor Hochul, in January 2022, made her first state-of-the-union address, where she focused on these issues. She announced a "sweeping agenda" for NY's recovery plan, one that addresses the housing affordability crisis as well as the homelessness crisis in New York City. She plans to do this by growing the affordable housing stock and expanding the housing supply and presented a set of initiatives that address homelessness. Her plan involves a $25 billion dollar price tag over 5 years, with a 3-part strategy.
Her agenda would create 100,000 affordable rental and cooperative housing units in urban and rural communities and 10,000 supportive housing units. Additionally, it would encourage the creation of legal and safe Accessory Dwelling Units (ADUs), like basement apartments. This is something that many New Yorkers agree on and has been suggested by others. It would ease the burden of the state, at the least. The plan is comprehensive, and actually addresses many issues discussed up to now.
These are critical issues that face New Yorkers today, and how – or if – we handle them, could effectively change millions of lives, both now and in the future. Everyone realizes these are complex issues that are going to take time, but we also feel a sense of time running out.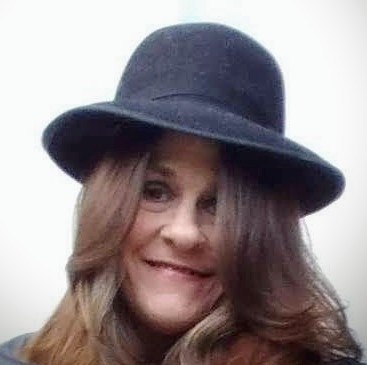 Rochelle Harris is a passionate writer originally from Phoenix, AZ. who credits her success to integrity and determination. She has a great sense of humor, loves music and her family, and writes fiction and poetry in her spare time. She is excited about the New York experience and lifestyle! Follow Rochelle on Twitter at @LinguisticAnRky or get in touch at [email protected]