Over the Last Two Years, Rapid Home Appreciation Has Created More Than $6 Trillion in Household Wealth
The housing market appreciated roughly 33% since the start of the pandemic, according to the St. Louis Fed. Overall, American homeowners gained a collective $6 trillion in wealth via homeownership in that timeframe, almost exclusively through home appreciation. The $6 trillion estimate from the Federal Reserve doesn't add up all of the equity in rental properties, so their number almost certainly undercounts the true figure.
The rapid appreciation in home prices makes it tough for first-time buyers to enter the market, but a huge percentage of families and individuals already own a home. Around 65% of American households are homeowners, so the gold mine that is the housing market positively affected a huge swath of the country's population. 
Even for homeowners, there are some downsides to rapidly inflating housing costs, such as higher property taxes or more expensive maintenance and repair costs. Real estate is also highly illiquid, meaning most homeowners haven't cashed in yet. However, real estate turned out to be a lucrative investment for those who purchased a property before 2020, or in the early days of the pandemic. 
Since homeownership is the primary wealth builder in America, the rise in housing costs only works to expand the wealth gap in America. Individuals and families who didn't own a home before 2020 increasingly can't afford to do so, and they didn't benefit from the rise in wealth from the latest surge in housing appreciation. 
Not surprisingly, the wealthiest households benefited from the largest gains in home appreciation since they own the most expensive properties. However, the gains in wealth greatly affected the entire 65% of Americans who own a home. In fact, the NY Times reports that the poorest fifth of households experienced billions of dollars in home equity appreciation since the start of the Pandemic and the steepest increases in wealth on a percentage basis. Since homeownership increases with age, older generations benefited from home appreciation the most, with Gen X and Baby Boomers far outpacing millennials. 
"For large swaths of U.S. households, this is great," said Michael Lovenheim, an economist at Cornell. "And it's not just for the super-rich, and it's not just for those who live in the big superstar cities.

Black Knight, which provides data on the mortgage market, estimated that the typical homeowner with a mortgage gained roughly $67,000 in tappable equity over the last two years. Tapple equity represents the cash that homeowners can take out of their home's equity, while maintaining at least 20 percent equity in their property. 
The average interest rate is now around 5.0%, but rates were much lower over the course of 2020 and 2021, allowing many homeowners to refinance their loans at lower rates. In November 2021, Black Knight reported that Americans saved a collective $14 billion by refinancing their mortgages since the beginning of the COVID-19 pandemic. Another 5.5 million Americans tapped into their home equity through cash-out refinances in the 18-month period, saving a combined $322 billion.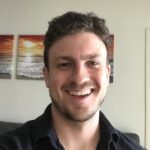 Tyler graduated from Virginia Commonwealth University in 2017 with a Bachelor's degree in Urban and Regional Studies. Currently based in Los Angeles, he works as a freelance content writer and copywriter for companies in real estate, property management, and similar industries. Tyler's main professional passion is writing about critical issues affecting big and small cities alike, including housing affordability, homelessness, inequality, and transportation. When he isn't working, he usually plans his next road trip or explores new neighborhoods and hiking trails.