Last week, the United States House of Representatives passed a landmark trillion-dollar infrastructure bill that will impact the lives of all Americans, including New Yorkers. The Infrastructure Investment and Jobs Act includes budgets to improve roads and bridges, expand broadband internet access, as well as focus on more environmentally-friendly practices, all areas in which the United States lags behind other countries.    
The current state of American infrastructure slows people, goods, and reduces the quality of life. The new bill, which adds $550 billion to existing transportation spending for a total of $1.2 trillion, seeks to fix that. It now heads to President Biden's desk today to be signed.
Details of the Infrastructure Bill
Over each of the next five years, the federal government will spend about 1 percent of GDP on enhancing the infrastructure of the country. It is the largest investment of its kind in more than a generation, raising federal infrastructure spending the highest share of GDP since the early 1980's. 
Once the bill is signed by President Biden, the Department of Transportation will be given an allocation and will decide how they are going to give it to states and localities. The size and population of the state factors into how much a state receives because the more people in a state, the more wear and tear on roads and bridges.
New York state is one of the biggest winners in the passage of Biden's massive $1.2 trillion infrastructure bill. The state could receive more than $170 billion in funds to revamp its airports, roads, mass transit, and rail transport.
Benefits of the Infrastructure Bill
The administration states that the infrastructure plan will grow the economy, enhance our competitiveness as a country, and create new jobs, as well as improve a variety of other metrics. For New York, some projects that have been put on hold can restart, as well as a number of upgrades and repairs being made to existing infrastructure throughout the state.  
Carlo Scissura, president and chief executive officer of the New York Building Congress feels that the bill could be transformative for the state improving trip times to and from the city with bridge and road upgrades for Long Island and Westchester too. "It really does transform the physical part of our region in a way that we haven't had a federal investment like this in decades honestly," Mr. Scissura said, and added, "I think we really did well on this plan."
How New York Will Use the Money
There are several areas in which New York is expected to use the money:
Airports
Airports in and around New York City are in much need of upgrading.  Approximately $295 million will be used for repairs and upgrades while $150 million has been dedicated to LaGuardia.  Across the Hudson River, Newark Airport will receive a $1.4 billion makeover.  
Mass Transit
About $9.8 billion will be going toward the mass transit systems in New York. New York City subways are also long overdue for an upgrade. The Second Avenue subway line construction has been stalled for years.  Some of the money will help restart the program and extend the line to East Harlem. In addition, new elevators will be installed in many subway stations.  
Sewer Systems
There will also be money made available to upgrade the city's sewer and drainage systems to prevent catastrophes like what happened during Hurricane Ida. 
Water
Billions of dollars have been allocated for clean drinking water, with $15 billion put within the Drinking Water State Revolving Fund. This money from the infrastructure bill will be used to replace lead water service lines and $10 million dollars in grants to resolve issues caused by emerging contaminants.  $55.4 billion will go toward supplemental emergency appropriations.  
Electric Car Chargers
Expect to see an increase in electric car chargers throughout New York State. The state will receive $142 million for electric-related infrastructure investments. Plus, $7.5 billion will be dedicated to building a national network of electric car charges will be designed while $5 billion is going toward replacing public transportation like buses with zero-emission vehicles, including electric school buses. 
Rails
$58 billion has been set aside for improving the railways. Amtrak will be receiving $22 billion to finance the construction of new tunnels under the Hudson River. $24 billion will go for Northeast Corridor modernization and the remaining $12 billion will be put toward intercity passenger rail, including high-speed rail.  
High-Speed Internet
The bill has $65 billion earmarked for national improvements to broadband connectivity.
Pollution Elimination
Billions of dollars in funding will remediate pollution throughout the state.
Cross Bronx Expressway
Activists that have long called for capping portions of the Cross Bronx Expressway are hoping some money is dedicated to this endeavor. The majorly congested highway has left surrounding communities with serious health impacts from toxic fumes.  There is also an ongoing discussion about turning the sunken portion of the highway into parks and green space to counteract the toxicity. 
How The Bill Impacts New Yorkers
The Infrastructure Investment and Jobs Act will improve the lives of New Yorkers by addressing some of the real problems they face on a daily basis. Both short- and long-term projects will lead to safer streets for pedestrians, motorists, and bicyclists. Mass transportation improvements will lead to faster travel around the state.  In addition, a greater focus on environmental and water contamination issues will make New York a healthier state to live in.  
(featured image from Alex Brandon, AP)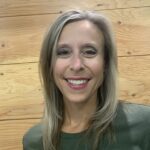 Lara Popeck has been writing for over 10 years, with a focus on business and real estate-related articles. She has a degree in Economics from Bryn Mawr College and an MBA from Montclair State University.