The Greenpoint Landing project, a 10-year plan for a market-rate development, is changing the waterfront and skyline of the former industrial area in the northernmost neighborhood in Brooklyn.
Greenpoint Landing Project
The project will span 22 acres and involves several phases of construction that will ultimately result in 11 new residential towers and 5,500 new residences. 1,400 of those are to be affordable housing units. The project also includes the expansion of the existing esplanade on the waterfront. The first phase is a result of the partnership between Brookfield Properties and the Park Tower Group.
The big picture of the plan seems to have the right idea as far as environmental concerns go. In fact, there even appears to be some decent ethics demonstrated in its conception, as well as the initial phases. Although the project will bring more local business to the community, many residents have mixed feelings about the development. Going all the way back to 2013, after Greenpoint Landing was proposed, but prior to breaking construction, many residents – "Greenpointers" – opposed the Project.
The Greenpoint Oil Spill
Many Greenpointers expressed opposition to the project due to environmental concerns that related back to the Greenpoint oil spill and toxicity worries. After researching the event, it seems their objections are somewhat founded. For those who don't know about the spill, it goes back to 1950 and is one of the largest recorded oil spills in U.S. history. Amazingly, between 17 and 30 million gallons of oil and petroleum products have leaked into the soil from crude oil processing facilities over decades.
In 1950, a reinforced concrete sewer exploded, shooting manhole covers 3 stories high and causing damage to local shops, injuring 3 people and tearing open a section of pavement, measuring 10 feet, at the corner of Manhattan Avenue and Huron Street in the heart of Greenpoint. This was the first sign of the massive underground leakage going on beneath, what later would be estimated at, 55 acres of land but was not detected until 1978.
Mobil, one of the responsible parties, began remediation efforts in 1979, a year after the leak was detected. However, they did not deploy sufficient resources for an efficient recovery and ended up spilling an additional 50,000 gallons in 1990. Other agencies, including the Environmental Protection Agency, got involved and renegotiated remediation terms at that point.
The problem still exists today and the original estimates were obviously extremely conservative. As of November 30, 2021, well over 13 million gallons of oil have been recovered, and over 6 billion gallons of groundwater have been restored to Clean Water Act standards. This is thought to be somewhere between one-quarter to one-half of the total amount spilled. Toxic levels in certain locations are still being detected.
Phase One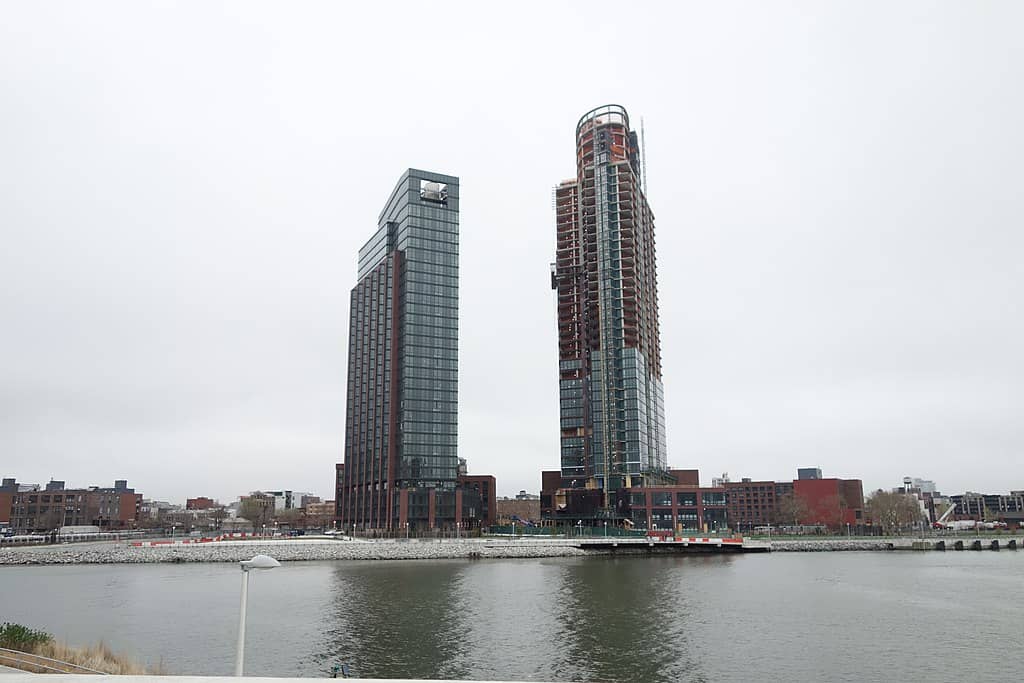 The Greenpoint Landing project was careful from the start, noting many eco-friendly policies with the first tower, One Blue Slip. For example, more energy-efficient systems claimed a 15% reduction in energy consumption and a 35% reduction in water consumption. Low emissions materials were said to be used in its construction, as well as at least 10% of the materials used were sourced from within 500 miles. One Blue Slip obtained LEED Silver certification in 2017, and phase one of the Greenpoint Landing construction was certified by the Waterfront Alliance for excellence in waterfront design and resiliency. It debuted in August 2018 and fully leased its 359 units the first year.
Two Blue Slip was completed and opened in 2020, with 421 units total. 30% of those units were set aside for affordable housing. This residential tower boasts a private pool, bar and lounge, fitness center, and like its counterpart, outstanding views of the East River. Two Blue Slip is apparently awaiting the same LEED certification. In addition, the waterfront esplanade is now 3 acres of new and renovated public space.
Phase Two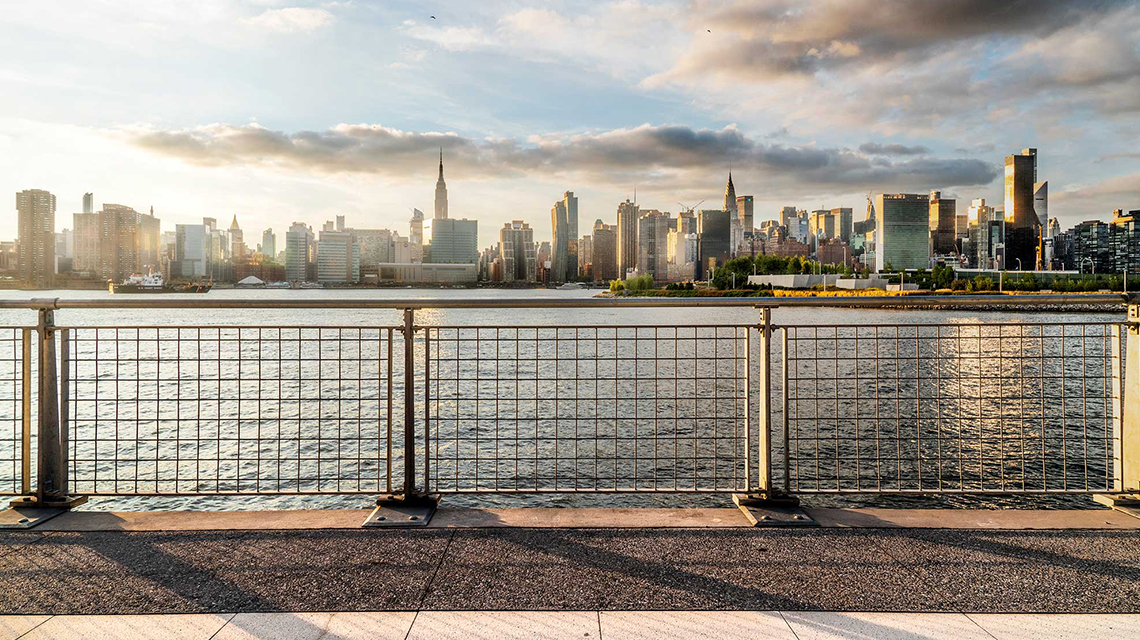 Phase two has already begun and will add 3 more residential towers to the landscape that all together will add another 745 residences, and 30% of which will be affordable housing units. This phase will also focus on the waterfront esplanade and includes several acres of additional public space and new experiences. Two of the new towers will be located immediately south of Newton Barge Park. Another 30-story building is rising between One Blue Slip and the future Box Street Park.
In addition, Two Blue Slip gives original financiers the slip in refinancing for $330 million, retiring the old debt in favor of the new refinancing from MF1 Capital.
Two Blue Slip Problems
Despite all the positive reinforcement to the community, both prior to and throughout the construction, Two Blue Slip has issues. In September of 2021, enraged residents reported major problems. Like leaks so severe that one man's $3,590 a month studio apartment was rendered unlivable. The man, Christian Desrosiers, also says that management is extremely difficult to work with, and he had to hire a lawyer for any kind of fair treatment. Even after that, it took the New York Post's interference to get some action. At least 3 other residents who did not want to be named for fear of poor treatment by the management, had also witnessed problems.
In Conclusion
In more recent news, the Rockefeller Group became a partner in the project with the Park Tower Group, on the residential tower going in at 16 Dupont Street, right next to Two Blue Slip. The tower will be 40 stories tall and 114 units will be dedicated to affordable housing. This tower will also have ground-level retail space available.
Hopefully, the residents of Greenpoint – affectionately nicknamed Greenpointers – will be able to adjust to the new community infiltrating their existing one, and live in relative peace with each other. The development is a big project, with the possibility to fully integrate a community successfully, which would be a win-win situation for New Yorkers.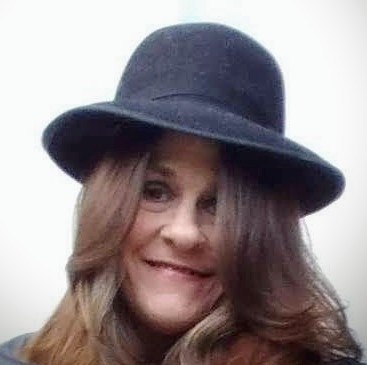 Rochelle Harris is a passionate writer originally from Phoenix, AZ. who credits her success to integrity and determination. She has a great sense of humor, loves music and her family, and writes fiction and poetry in her spare time. She is excited about the New York experience and lifestyle! Follow Rochelle on Twitter at @LinguisticAnRky or get in touch at [email protected]