Update – 318 West 22nd Street has been purchased by a new owner as of May 2nd 2022 for $9,950,000. Said owner will not be operating the building as a hotel. 233 West 20th has also been purchased as of May 8th 2022 for $12,995,000.
Are you in the market for a five-story brownstone and red-brick residence? If so, you are in luck! 
With 7,310 square feet of space, the Colonial House Inn is available for purchase. Located at 318 West 22nd Street, this property is an iconic piece of NYC history. Mel Cheren, a music entrepreneur, offered the building to the Gay Men's Health Crisis(GMHC) to help create a welcoming space for HIV-infected individuals who needed a safe location to spend their last days. Eventually, the GMHC outgrew the space, and it was transformed into the Colonial House Inn by Mr. Cheren.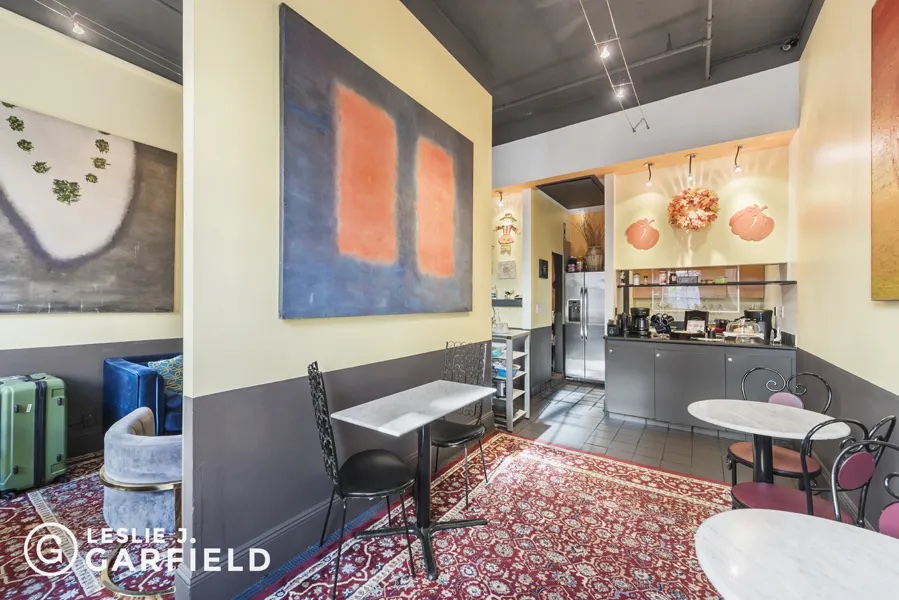 The current space features 22 single-bed and breakfast-style rooms. There are 11 private bathrooms and 3.5 bathrooms for public use. Two private suites are available and one has access to a beautiful, two-tiered garden. According to some, the roof-top deck was NYC's first clothing-optional roof space, but the House Manager Tony Breen previously made it clear to Six Legs Will Travel that it was just the rooftop space where this applied.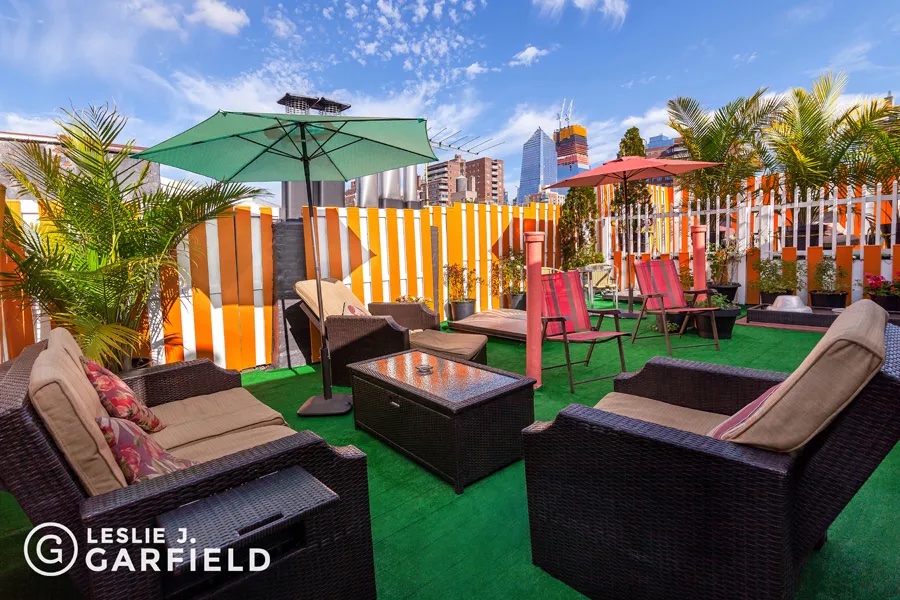 Due to its preservation, history and architecture lovers will fall head over heels for this property. Initially built in 1900, it has been well maintained throughout the years, and many of the original features still exist today. The original fireplace mantles and banisters still adorn the property. 
This residence features a high-stoop entryway that leads into a parlor with 12-foot ceilings. Near the parlor, the space features an office and cozy lounge. Currently, breakfast is served daily as part of the bed and breakfast amenities. For added convenience, there is also a basement entry.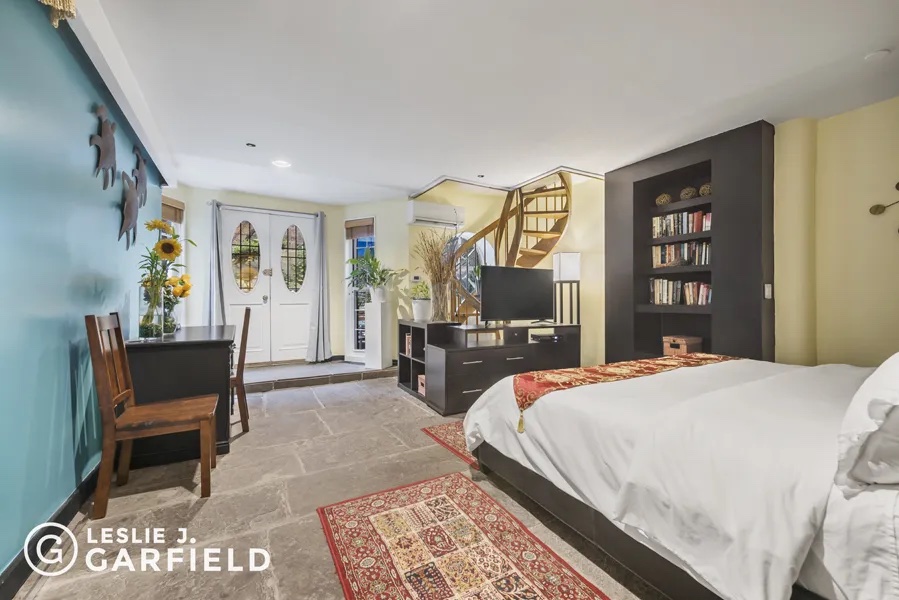 If you have dreamed of a home with skyline views, 318 West 22nd Street is your answer. Great views abound from the rooftop deck. This would be the perfect spot for NYE parties, holiday gatherings, and family birthday parties. 
The residence is still set up as a bed and breakfast, but it can be converted into a large, single or multi-family home. If you are in the market for an income-producing space, this property could be a great opportunity for you. The Inn can be kept as is, and an owner's apartment included. It could also be the perfect space for a multi-family unit-a space for your family and additional space for a rental. Or maybe 20 of your closest friends?
So maybe it's too much pressure for you to own an iconic piece of NYC history…
Right around the corner is 233 West 20th St., an exquisite single-family townhouse that is over 7,200 square feet and spans 6 floors. This modern space features 6 bedrooms, 6 full bathrooms, 4 half baths, 3 delightful outdoor spaces, and an elevator for the utmost convenience. You will enjoy beautiful views of a lush, private garden through the large, modern windows.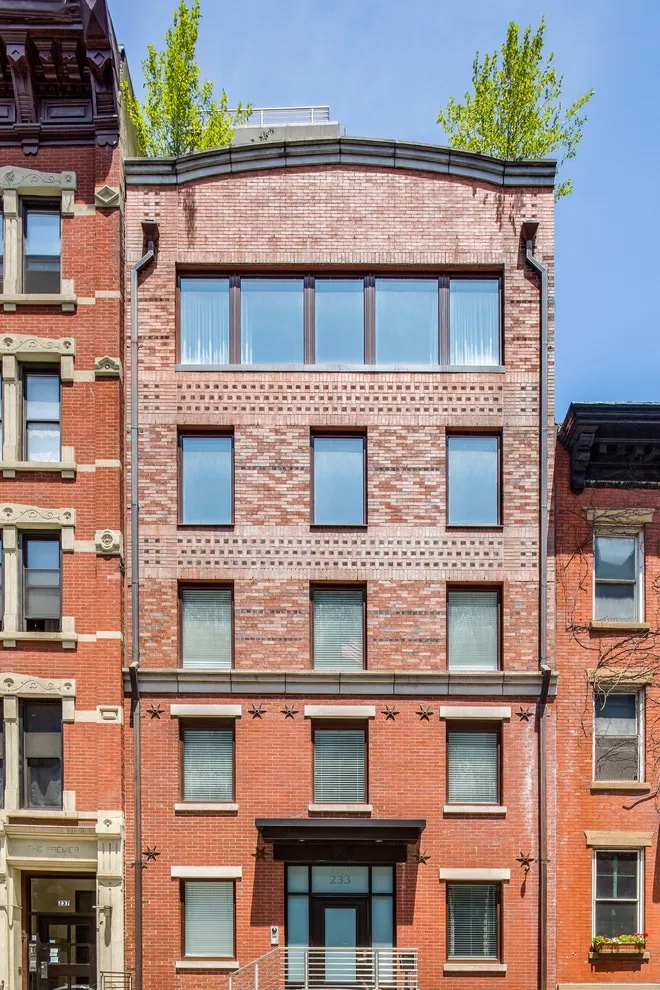 Entertaining will be a breeze at this residence. The open, flowing spaces are perfect for gatherings. Each floor has at least one bathroom available to guests. 
You will enter your new home through the parlor entryway. Just to the left of the parlor, lies a mudroom with plenty of storage space. This is the perfect spot for storing coats and boots for the snowy NYC winters. The staircase is showcased in the center of the area. This architectural marvel travels up the highest floor. 
A gourmet kitchen is included with plenty of storage and designer appliances. A large island and wine cooler are a cooks' dream. Around the corner is a dedicated space for staff that includes a bathroom, another fully furnished kitchen on the 5th floor, and a formal dining and sitting room.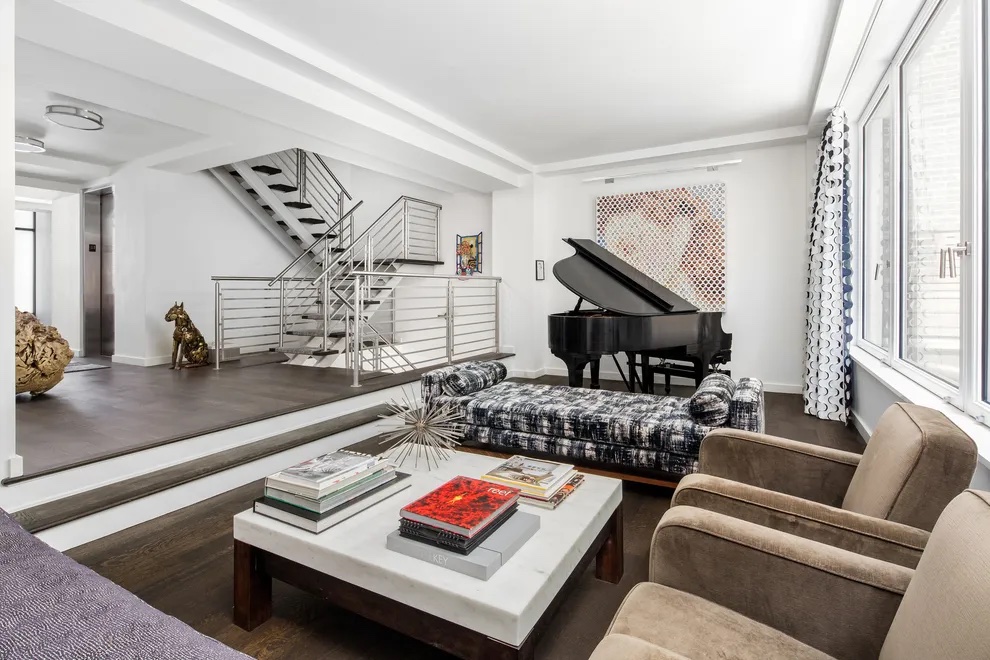 The 3rd and 4th floors showcase 4 roomy bedrooms and 3 bathrooms. There is space for your loved ones and entertaining will be a breeze. 
One of the home's most unique features is the solarium on the 6th floor. The skylight illuminates the entire floor can enjoy views of the Empire State Building from your private space. Not quite as historic as 318 West 22nd Street, but still good enough to take your breath away.
(featured image of Colonial House Inn courtesy of Garfield, Leslie J. & Co listing via RealtyHop)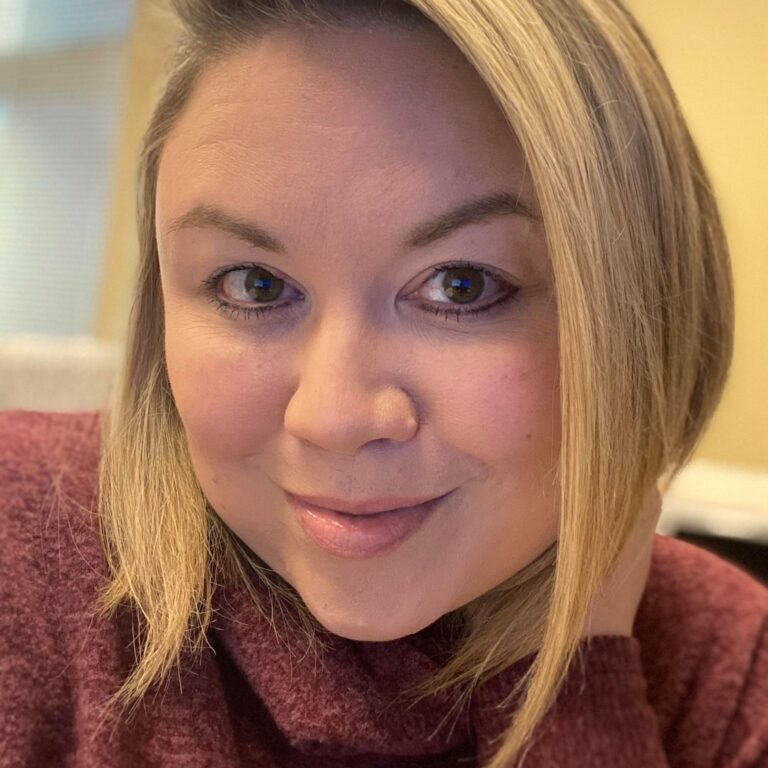 Kristi Hill is a freelance writer who loves to travel, cook and watch college football. When she isn't writing, she's usually listening to classic rock and spending time with her dog, Chico.