Gotham Point, a new rent-stabilized apartment located in Long Island City, Queens, will be available to the public via a lottery. The North and South Towers are the most recent additions to the Hunters Point development. The development will offer 5,000 new apartments, 60 percent of which will be affordable housing for low-income, moderate, and middle-income families.
Available first is the South Tower, being constructed through the Mixed-Middle Income Program of the New York City Housing Development Corporation and the New York City Department of Housing Preservation and Development. The eligible income range is between $15,806 and $244,200 for households from one to seven people.
About Gotham Point Residences
With amazing views of the East River, Gotham Point offers luxurious and modern residences with amenities that have something for everyone. The residences feature apartments from studio to 3-bedrooms with open layouts and state-of-the-art finishes, and every modern convenience. The homes include:
Complimentary window treatments.

Plank flooring.

Silestone quartz countertops.

Stainless steel appliances.

High ceilings.

Panoramic views of the city and river for some of the residences.
Gotham Point Amenities
The residences also have over 50,000 square feet of indoor and outdoor amenities, including:
Rooftop Terrace with Panoramic City Views 

24-Hour Attended Lobby

Personal Concierge Services

Resident Lounges and Sundeck

BBQ Grills and Private Dining Spaces

Indoor & Outdoor Fitness Club

Co-working Lounge

Community Boathouse and Kayak Launch

Urban Rooftop Farm

Children's Playroom

Dog Spa

Bike Room
*Some of the amenities do involve an extra fee. 
The building is also close to parks and the waterfront with access to the 7 train at Vernon-Jackson Blvd and the NYC Ferry at Hunter's Point South. There are plenty of activities, restaurants, and an arts scene in Long Island City for residents to enjoy and explore. 
How the Rent-Stabilized Program Works
Gotham Point has 1,132 rental apartments, 847 of which are rent-stabilized. Available units and income requirements are dependent on Area Median Income (AMI) percentages. An individual with a minimum income level of $15,806 and a maximum income level of $25,080 will pay $397 per month for a studio at 30% AMI. At 80% AMI, a 3-bedroom apartment for 4 people with an income range of $70,035-$95,440 will cost $2,161 per month.
Gotham Point is an opportunity for residents to get a luxury residence below market rent and secure their future as residents increase their savings the longer they stay. For example, a resident who makes 125% AMI and rent a studio apartment will increase savings by $11,811 if they remain for over ten years. Per RealtyHop's November Affordability Index, New York is the least affordable city in America and an average New York family would have to spend 82.32% of their income to live in the city. Gotham Point will be the tipping 
Who Should Apply to Gotham Point
Individuals or households who meet the income and household size requirements in the Available Units table are welcome to apply. Applicants who currently live in New York City will be given preference in the lottery. Qualified applicants may be required to meet additional selection criteria.
How to Apply for Gotham Point
Applications are available through NYC Housing Connect, New York City's official platform for rent-stabilized rental opportunities or affordable housing. There are no application fees or deposits. Applications are being accepted now, and the deadline for applying is December 29, 2021.
Need help with your application? We've got more information on qualifications, necessary requirements and hot tips that can help you feel confident with your application.
(featured image courtesy of GothamPointLottery.com)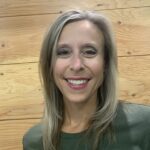 Lara Popeck has been writing for over 10 years, with a focus on business and real estate-related articles. She has a degree in Economics from Bryn Mawr College and an MBA from Montclair State University.