One of New York's most beloved artists, Gloria Vanderbilt, passed away in June of 2019. Vanderbilt was an American actress, fashion designer, author, heiress, and socialite who launched a number of household goods under her name.
Known as the queen of skinny jeans, Vanderbilt was a trend-setter and well ahead of her time. Before her death, she authored two books on art and home decor. She also studied at the Art Students League of New York, where she became known for her one-woman exhibitions of oil paintings, pastels, and watercolors.
30 Beekman Place, the place she called home for the last two decades of her life, is now in contract for $1.12 million.
Son Anderson Cooper listed the three-bedroom, two-full-bath co-op unit in Midtown East just two years after Vanderbilt's death. Indeed, $1.12 million was a relatively modest price tag for a property like 30 Beekman Place. This perhaps was due to its placement on the second floor of the building, which has been around since 1931.
When compared to other celebrity homes sold this summer, $1.12 million seems very low. After just one month on the market, David Bowie's NYC Apartment sold for $17 million. Mary-Kate Olsen's Manhattan home is asking $11.5 million.
Could Vanderbilt's home have been sold for more?
Maybe. But her son Anderson Cooper didn't show much of an interest to do so. In an interview, he once told Howard Stern he wasn't in favor of inheriting money. Cooper referenced receiving an inheritance as an "initiative sucker" and a "curse." Perhaps this ideology played a role in him listing his late mother's home for a thin price.
After all, the Vanderbilt family does have a history of financial disputes. In her earliest years, Vanderbilt was the subject of a high-profile custody battle between her mother and aunt. Both sought to gain control of Vanderbilt's $5 million trust fund, equivalent to $74 million in 2020 value.
Regardless of its financial value, the apartment's artistic value is indisputable. The fashion icon's eclectic style pulsates throughout the New York home. Its new owner will most likely need to make some renovations, seeing as the residence hasn't been updated since Gloria's entry in 1997. However, the fashion designer's eye-catching personality will undoubtedly remain.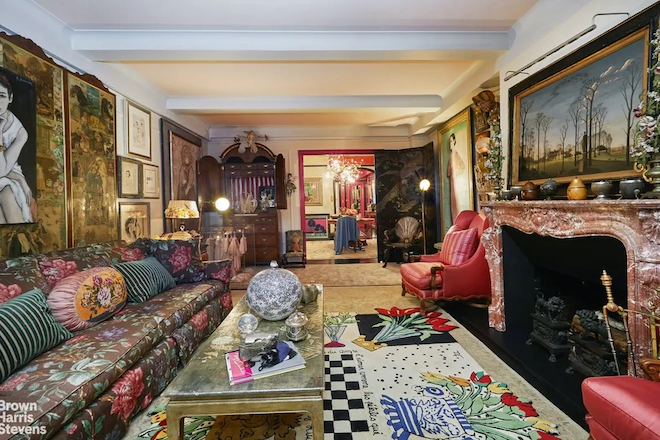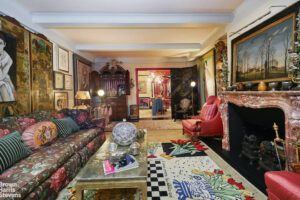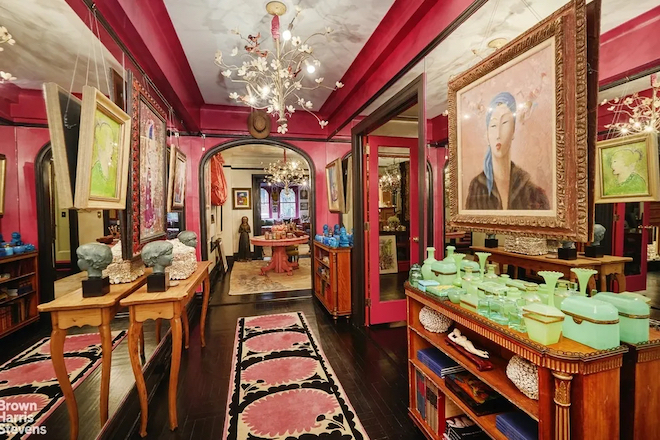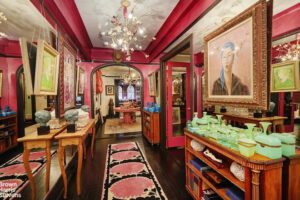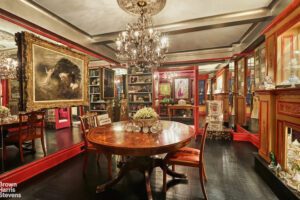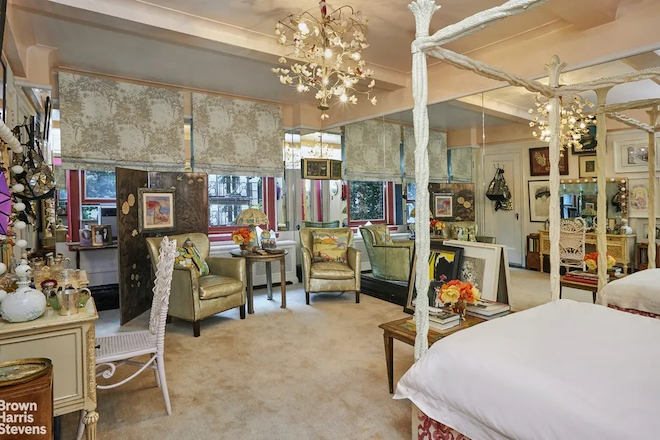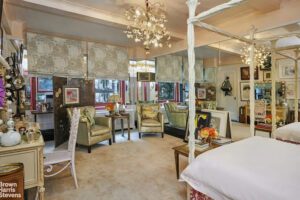 Aracely Moran and Ileen Schoenfeld of Brown Harris Stevens are responsible for the listing. They describe the property as "ideal for a discerning client who will delight in owning the former home and sanctuary of one of the 20th century's most significant and highly admired icons; an artist, designer, writer, and true renaissance woman."
The home features high ceilings, an oversized foyer, and quick access to the river promenade. Amenities of the pre-war building include a recently renovated fitness center, a bike room, and laundry services.
Aside from the $1.12 million sale price, the apartment also comes with a $4,311 monthly maintenance fee that its new owner will take on. For those who wish to own part of Vanderbilt's legacy, there's still a shot. Her ground-floor art studio has yet to be sold as of now.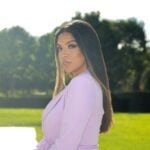 Vivian Tejada is a freelance real estate writer from Providence, RI. She writes SEO blogs for real estate, travel and hospitality companies. She's passionate about the future of work and helping Latin American freelancers achieve time, location, and financial freedom. When she's not writing you can find her at the gym, a family cookout, or at brunch with her girls. Follow her on Linkedin to learn more.