Hungry? Midtown has a new place to grab some good grub that is worth checking out. Named after the building's architect, Hugh Stubbins, the food hall with both restaurant outposts and bars will open at 601 Lexington Avenue in Midtown East this week. The Hugh stretches through the ground floor of the building.
The Space
The Hugh was founded by Anna Castellani, who created Dekalb Market food hall in Brooklyn, and David Swinghamer, who has a partnership with real estate developer Boston Properties. Although the building first opened in 1977 with an atrium of shops and stands, it has recently been refreshed and stands ready to house 17 restaurants and bars.
This is not your local mall's food court. The central seating area is surrounded by trees and greenery. Some of the food retailers have bar stools and there is a small outdoor seating area. Anna Castellani explained they wanted to provide a more elegant setting than typical food halls: "We tried to be true to the building." The founders expect the food hall will be particularly busy from lunch through happy hour and beyond.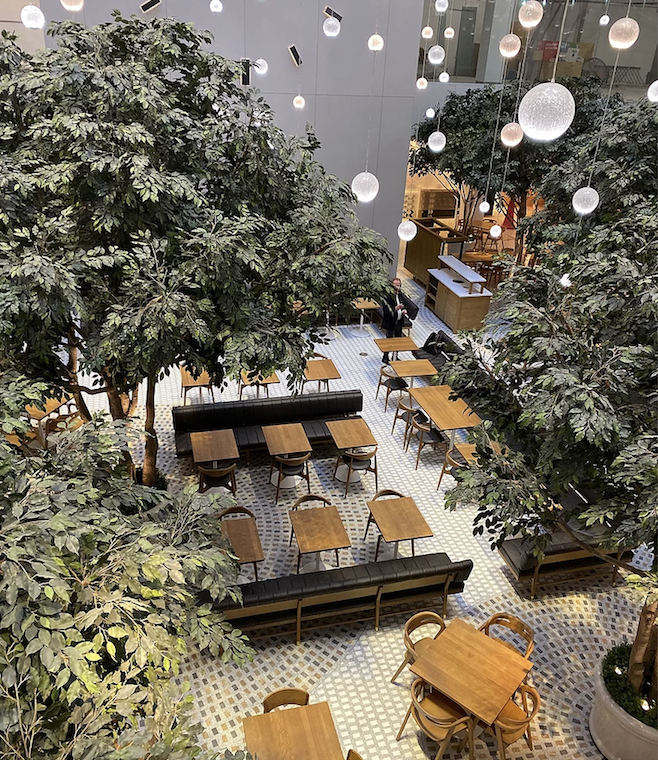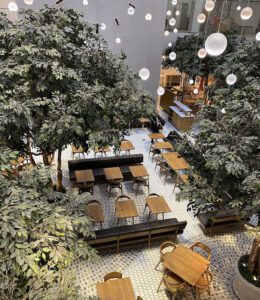 Food Offerings at The Hugh
Planned vendors in the space are already creating buzz. A total of 17 restaurants and bars will call The Hugh home. The hall will open this week with two vendors. Avocaderia — an avocado bar that first debuted at Industry City in 2017.  This food hall favorite features fresh salads, tacos, and toast.  Also launching this week is Thank You Come Again, a Brooklyn eatery known for its comfort Thai food. Soon to follow will be Pesce Lulu for Mediterranean seafood, BK Jani's burgers, Mah-Ze-Dahr bakery, Terange, which is a branch of chef Pierre Thiam's West African restaurant in Harlem, and Miznon for Israeli food.  
Condos and Co-ops in the Area
If you are looking to live in this area, Three Ten Condo at 310 East 53rd Street is an excellent choice with several apartments currently on the market for sale. The 28-floor building features modern rooms with oversized windows, hardwood flooring, and double-height ceilings. The shades throughout the condos are controlled via remote which gives residents control over both the lighting and the views. The building's kitchens feature stainless-steel appliances and marble countertops. Amenities include a 24-hour doorman, valet service, fitness center, and courtyard.
53W53 is another condominium option designed by renowned architect Jean Nouvel. Spacious and light-filled residences have well-appointed rooms and panoramic views. Health-conscious residents will enjoy amenities such as a 65-foot lap pool, squash court, golf simulator, and wellness center. The building also has a wine tasting room and temperature-controlled wine vaults.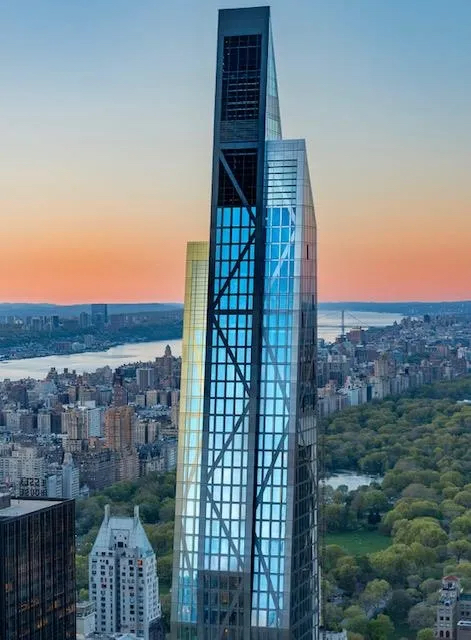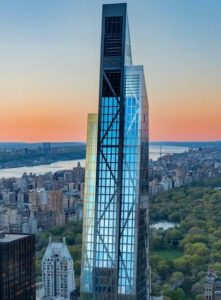 If a co-op is more your style, the Sutton East co-op located at 345 East 56th Street is a 174-unit building with a 24-hour doorman, rooftop terrace, bike room, and a new lobby design. Apartments in this Sutton Place building feature hardwood floors, natural stone countertops, and stainless-steel appliances.  The prime Midtown East location is close to transportation and has easy access to the FDR Drive.  
Even if you are not looking to live in the neighborhood, The Hugh will certainly add a variety of dining options to the area — definitely worth a visit next time you are in Midtown East.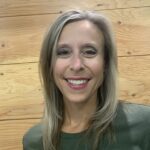 Lara Popeck has been writing for over 10 years, with a focus on business and real estate-related articles. She has a degree in Economics from Bryn Mawr College and an MBA from Montclair State University.