We pay tribute to those individuals and groups who, through their actions, remind us that we are all one
From selfless individuals to large foundations, NYC is filled with philanthropy-minded people who contribute to the entire development of the city through their giving hearts. As we bustle around from home to work and curse at getting stuck in traffic, we can only wonder how these dynamic individuals find the time, budget, and heart space to care for those who need it most. Through their philanthropic efforts, we all enjoy public services, parks, education, and art. With the pandemic hitting NYC hard, we all need something that warms our hearts and unites us.
Gifts and Charities in NYC
Little Island
The Little Island is located at Pier 55 in Manhattan and is an artificially constructed Island Park on the brink of the Hudson River. Designed by the Heatherwick Studio, it is the newest addition to New York City's landscape.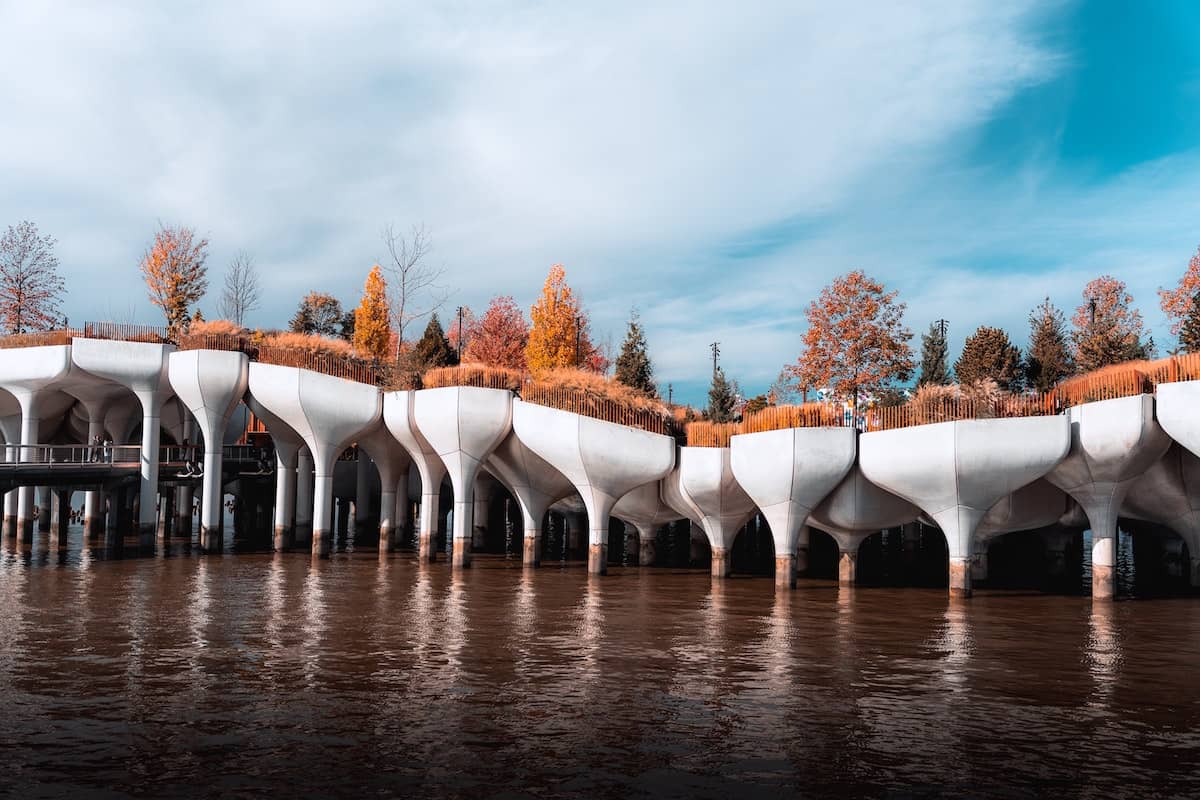 Encompassing 2.4 acres, the Little Island stands on 132 part-shaped structures suspended above the water on concrete pilings, extending deep into the river. The effect is of a suspended, mid-air floating island. Under the architect Signe Nielsen's supervision, the park boasts beautifully sculpted lawns, paths, flora, a stage, and an amphitheater. Funded through the generosity of Barry Diller and Diane von Furstenberg, this natural work of art will serve New Yorkers for years to come.
Big Apple Greeter
The Big Apple Greeters are an organization of charitable volunteers who support New York City with devotion, pride, and respect. Big Apple Greeters are friendly, courteous, and knowledgeable about each NYC neighborhood they represent to visitors. The Big Apple Greeters are a New York City service that encourages cross-participation between volunteers, nonprofits, AmeriCorps, and businesses. This New York City service takes ownership and responsibility of the city, and its residents, by encouraging youth mentoring and leadership.
New York Community Trust, Lorie Slutsky
With President Lorie Slutsky at the helm (retiring in 2022), the New York Community Trust helps protect the environment and elderly New Yorkers, improves education/ the arts, and fights for justice. Additionally, the foundation ensures a lasting legacy by overseeing charitable gifts and connects future philanthropists with existing nonprofits working to make a difference.
Robin Hood
The Robin Hood Foundation of New York City fights poverty by supporting low-income families and funding other nonprofits across the five New York City boroughs. The foundation partners with over 300 nonprofits and governing bodies to help get families on track toward upward mobility, get kids back in school, and address unemployment.
Sing for Hope
Sing for Hope's mission is to "create programs to bring hope, healing, and connection to millions of people worldwide." By partnering with schools and arts/culture foundations, Sing for Hope seeks to improve education, creative advocacy, and leadership, as well as advance New York City art, globally. In addition, through creative performances and workshops, the organization promotes wellness and inspiration in hospitals, long-term care facilities, and other treatment centers.
Ford Foundation
New York City is honored to be the home of the Ford Foundation. The Ford Foundation inspires and mobilizes institutions driving social justice, led by President Darren Walker. Standing up for all people's inherent dignity, The Ford foundation encourages equal participation across the political, economic, and cultural systems in our lives.
Bloomberg Philanthropies
Bloomberg philanthropies invest globally into education, arts, environment, economic equality, government innovation, and public health. At the vanguard of the current public health crisis, Bloomberg philanthropies advance competition for innovative urban solutions.
Doctors Without Borders USA, Inc.
Doctors Without Borders is an independent, global movement that provides medical aid to those who need it most. It is also an organization of individuals that lives and breathes by the highest principles known to humanity while risking their lives. They advocate for the homeless and asylum seekers while illuminating entire crises plaguing countries. Doctors Without Borders calls out for social responsibility and provides news, research, and visibility to global inequality. NYC is proud to be home to this truly inspirational global movement.
New Modern Wing at the Met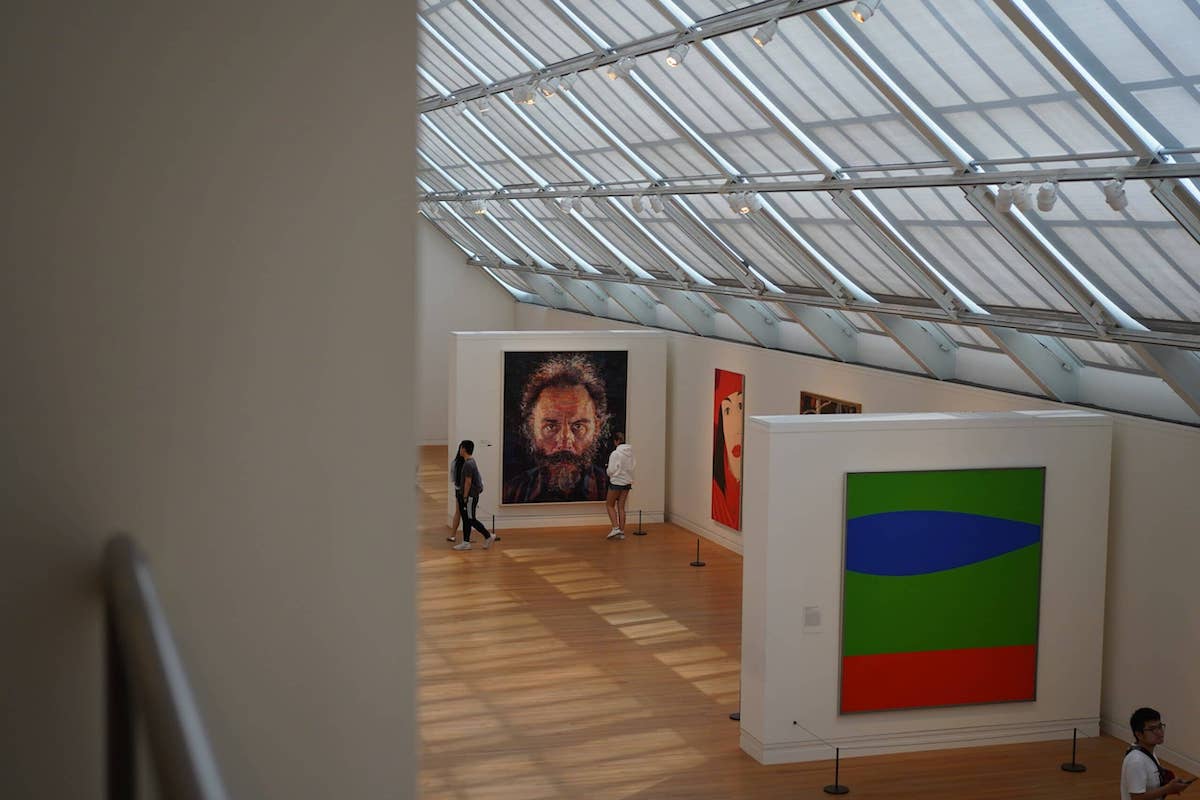 Through the charitable $125 million donations of trustee Oscar L. Tang and his wife Agnes Hsu-Tang, the MET can finally rebuild its' modern wing after seven years of financial insecurity. The gift will enable 80,000 square feet of gallery space for the public to enjoy. NYC will be at the top of the fine arts world thanks to the prominent, modern/contemporary spaces of this new wing.
UJA Federation of New York
UJA Federation New York encourages social participation of all ages by investing in the community to promote broad systemic change. By examining modern-day challenges, UJA draws on its expertise and relationships with other nonprofits to lead initiatives that address pressing community issues such as poverty, health, employment, and caring for the elderly.
Jewish Communal Fund
The Jewish Communal Fund mobilizes organizations in their philanthropic efforts. JCF Simplifies charitable giving by managing donor-advised funds. The end of the year fees and endowment income is used towards community grants to promote the welfare of the worldwide Jewish communities.
SPCA International
NYC takes care of those who can't fend for themselves, including its animals. Society for the Prevention of Cruelty to Animals International is the city's most reputable animal shelter nonprofit, fighting to save lives, care for the sick, and rehome our native cuddle bugs.
Andrew W. Mellon Foundation
Through investment in the arts and humanities, The Andrew W. Mellon foundation strives to make accessible energy justice, and express the transcendence of humanity, imagination, and critical thinking. In 2020 the foundation issued $300 million in social bonds under their social bond framework. They plan to use the net proceeds of the social bond offering to fund grant-making for technologies in 2020.
How Can We Help NYC?
Whether we let these organizations and individuals inspire us along the same path or inspire us to be kinder to others, it's empowering to realize that New York City is home to such kind hearts. With the pandemic hitting all segments of our society, it is crucial to support the homeless, hungry, and unemployed. So let's make it our goal to support philanthropic efforts and nurture our city in every way, shape, and form possible.