Citysnap will include the most complete inventory of residential real estate in all of New York City. 
What Is Citysnap?
REBNY (the Real Estate Board of New York) and Homesnap (a CoStar Group company) are teaming up to create Citysnap, a user-centered listing platform which includes a complete inventory of all residential listings in New York City. 
With a launch date set for Q2 of 2022, Citysnap will allow users to access the platform via desktop and mobile app. REBNY has the intention of introducing its first-ever, consumer-focused residential listing service to the marketplace. 
The new platform presents strong competition to StreetEasy, an NYC-focused listing platform owned by Zillow. As a major player in the NYC real estate market, StreetEasy is known for its wide selection of sales and rental listings. The brokerage community, however, has become increasingly frustrated with StreetEasy's inconvenient fees and promotion deals. 
For a while, REBNY has been trying to indirectly compete with StreetEasy through partnerships. Currently, REBNY's RLS sends its listings to partners like RealtyHop and Leasebreak. But the listing service recently came under fire for its strict data licensing agreement with vendors. 
Citysnap's introduction into the market is REBNY's first-ever attempt at creating a consumer-focused residential listing service to compete with StreetEasy.
How Citysnap Works
Citysnap is expected to take on a similar form to Homesnap, where a variety of real estate professionals have access to tech-enabled features that make it easier to do business. 
Homesnap by CoStar will provide REBNY with a custom version of its national search portal, dedicated specifically to the NYC area and listing exclusive data from REBNY's RLS. 
And, REBNY's RLS is no small source of information.
It hosts more than 40,000 active listings provided by 600+ city brokerages and property owners. In total, it represents about $50 billion worth of residential property value in NYC. 
The app introduces a tech-friendly solution to its users, providing all of those involved in a real estate transaction with access to the information they need to make an informed decision. Citysnap comes at a time where real estate professionals and buyers are yearning for clear and precise real estate information. 
On the selling side, agents and property owners will benefit from ease of collaboration. On the buying side, homeowners will have access to accurate and transparent listing information across all five boroughs. 
Locally-sourced housing data will be made available to anyone on the platform, be it brokers, agents, investors, property managers, building owners, or consumers. All leads are passed onto the listing broker or agent at no additional cost. 
Citysnap's Impact On Real Estate
The app aspires to provide its users with accurate housing data, as well as convenient tools to communicate with real estate professionals—whether that be a seller's agent, buyer's agent, or rental agent. The platform is being developed, in part, due to the "[importance] of all consumers having someone in their corner directly representing their interests when shopping for a home," says Shelton.
REBNY is also looking to provide 12,000+ NYC real estate professionals already participating in the RLS system at REBNY with free access to Citysnap Pro, a step up from Homesnap's current agent-only productivity mobile app. 
President & CEO of Brokerage, NYC and Northeast Region at Douglas Elliman, thinks Citysnap will change the way New York real estate is bought and sold. 
"The creation of Citysnap is a major inflection point for the New York City real estate industry," he said. "For the first time ever, agents will have the full power of the RLS in the palm of their hands and consumers will have a single source of truth they can rely on when searching for a new home. It will be the ultimate gamechanger."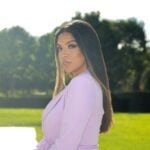 Vivian Tejada is a freelance real estate writer from Providence, RI. She writes SEO blogs for real estate, travel and hospitality companies. She's passionate about the future of work and helping Latin American freelancers achieve time, location, and financial freedom. When she's not writing you can find her at the gym, a family cookout, or at brunch with her girls. Follow her on Linkedin to learn more.