After canceling its annual gala in 2020 due to the pandemic, the Fried Frank Holiday Party is back stronger than ever. Some of the biggest names in New York real estate will once again have an opportunity to do business at Cipriani 42nd Street. 
Located in the heart of Manhattan between Lexington and Park Avenues, the Italian Renaissance-inspired venue is a suitable choice. Its elegant and sophisticated design couldn't be more fitting for the city's most respected real estate gala.
The annual holiday party is set to take place on Tuesday, December 7th. It'll bring together more than 1,300 industry professionals for a night of networking, deal-closing, and celebration of New York spirit. The grandiose event is widely regarded as the end all, be all of holiday parties in the world of property.
"Every year, all of the movers and shakers in the real estate industry have a great time…they meet people they are either doing deals with, want to do deals with, or have done deals with," says Jonathan Mechanic, director of the event.
This year's Fried Frank Real Estate Holiday Party will be particularly special, as it marks a resurgence of NYC real estate following a period of great uncertainty. As demographic shifts started pulling people away from the city and into the suburbs, real estate professionals were bracing themselves for a devastating "exodus" from NYC.
The concerns weren't baseless. After all, New York offices lost close to $28.6 billion in market value this past year alone. Rates of vacancy were highest in Midtown, Midtown South, and Downtown—parts of the city where commercial real estate is heavily concentrated. The ten most expensive office buildings in NYC lost a combined total of 12.5% in market value. 
So what exactly is there to celebrate?
Despite major setbacks, the industry has persevered, and is now experiencing a residential-construction boom that's hard to ignore. Developers, brokers, and agents are back in their element as new apartment buildings start to go up all across the city. The same is true for commercial properties with a number of large-scale deals having closed in 2021. 
Take for instance One Vanderbilt; offering 1,800,000 sq. ft. of office space at Grand Central, the 73-story building was one of New York City's most anticipated commercial developments. Although officially erected in 2020, many of its leasing deals took place in 2021 with minimal hesitation from a long list of eager tenants.
The $1.4 billion project also hosts 185,000 sq. ft. of retail space, along with 30,000 sq. ft. of amenities exclusive to the building's tenants. Some of its notable tenants include TD Bank & The Carlyle Group. Le Pavillon, a world-class, French restaurant led by chef Daniel Boulud recently opened on its ground floor and is doing exceptionally well.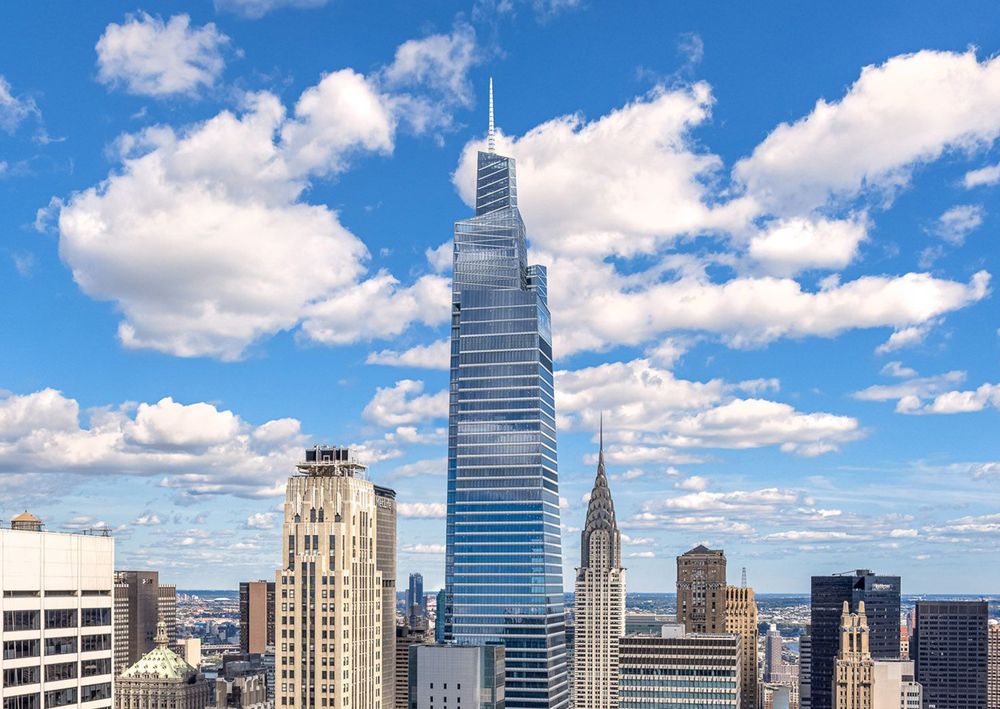 Just two months ago, Google announced it would be purchasing the St. John's Terminal building for a whopping $2.1 billion. It's the tech giant's biggest investment in office space since 2018. 
Previously owned by Oxford Properties, the terminal was purchased for just $700 million prior to Google's acquisition. Now with 12,000 employees located at its NYC offices, Google has decided to expand its commercial ownership in the city. It's expected that other tech companies will follow suit. 
Several smaller, yet sizable commercial deals took place in 2021. 524 Broadway closed for $235,750,000 in June, marking the biggest single-building office sale in the city. 
641 Avenue of the Americas was another big one, selling to Speer Street Capital for $203,775,000. Its interiors were completely renovated by Cook + Fox Architects back in 2006, granting the building the first LEED Platinum certification in the city. 641 Avenue also sports a 3,600-square-foot rooftop garden. 
Mechanic believes hosting the event is a reflection of Fried Frank's commitment to the industry and the renewal of New York City real estate.
He's not the only one who feels that way. BRE tri-state CEO, Mary Ann Tighe also has high hopes for this year's gala. "The Fried Frank party is the real estate industry's equivalent of the Rockefeller Center tree lighting…this year we will especially appreciate it because we'll all be celebrating that our city made it to the other side of the pandemic," she says of the event.
In a clear act of resiliency and determination to move forward, the Big Apple's most coveted real estate celebration returns—would you expect anything less from New York?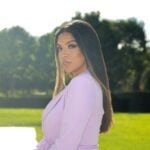 Vivian Tejada is a freelance real estate writer from Providence, RI. She writes SEO blogs for real estate, travel and hospitality companies. She's passionate about the future of work and helping Latin American freelancers achieve time, location, and financial freedom. When she's not writing you can find her at the gym, a family cookout, or at brunch with her girls. Follow her on Linkedin to learn more.