If you're looking to see some great theater this fall and winter, you may want to look beyond the Great White Way to Off Broadway offerings. 
Most people are familiar with Broadway theaters, which hold upwards of 500 audience members and are located in the Theater District around Times Square. (The term "Great White Way" was coined by a newspaperman in 1902 and referred to the area's many electric signs lighting up the night.) Their size makes them expensive bets for producers, and the shows they host are often (but not always) flashy and commercial, aimed at attracting a wide audience. 
Off Broadway emerged in the 1950s as a descriptor for smaller theater spaces that could put up riskier productions that were "born of the impulse to create a coun­ter-theater that would bring glow, wings, and artistic cohesion to an art which had become the prisoner and plaything of the middle class," as Judith Malina and Julian Beck explained to the Village Voice in a 1985 oral history of the Off Broadway movement. The theaters that emerged were often downtown, and their leaders were more likely to be Black, female, and/or members of the LGBTQIA+ community. 
The term "Off Broadway" was formally defined during negotiations with the Actors Equity Association, the union of actors and stage managers, in January 1974. Off Broadway theaters hold between 100 and 499 audience members, and are located in Manhattan and that definition has held to the present.
Here are five Off Broadway productions you won't want to miss. 
Atlantic Theater Company
November 5 – December 26, 2021
Playwright David Lindsay-Abaire and composer Jeanine Tesori (the duo behind Shrek The Musical, though that hardly does justice to the breadth of their careers) have teamed up to adapt Lindsay-Abaire's award-winning play of the same name into a musical. The story follows a New Jersey teenager with an aging disease that gives her the look of a 72-year-old woman and stars Victoria Clark in the title role. 
New Group
January 11 – February 27, 2022
Inspired by George S. Schuyler's 1931 Afrofuturist satire Black No More: Being an Account of the Strange and Wonderful Workings of Science in the Land of the Free, AD 1933-1940, this musical explores what happens when "America's race problem" is solved by the invention of a machine that turns Black people white. This world premiere musical features music by The Roots' Tariq Trotter and book by John Ridley (screenwriter of 12 Years A Slave).
Rattlestick Playwrights Theater
November 3 – December 12, 2021
Mansa Ra (formerly known as Jiréh Breon Holder, author of the fantastic Too Heavy for My Pocket) returns with this "autobiographical fever dream" about MAN (played by Allan K. Washington) working through an existential crisis. The piece "poetically elaborate[s] on the social, racial, and generational struggles and injustices that black men face while also creating a space for discourse about and healing from these experiences," and offers post-show and Zoom-based Community Conversations in partnership with Eastern Group Psychotherapy Society. 
MCC
Through November 28, 2021
Playwright Jocelyn Bioh—author of School Girls; or the African Mean Girls Play and this summer's adaptation of The Merry Wives of Windsor at the Public Theater's Free Shakespeare in the Park—collaborates with director Saheem Ali to bring this comedic and romantic tale set amidst the 1990s filmmaking boom in Lagos, Nigeria. This 90 minute play might be just the ticket if you're looking for lighter fare.
Public Theater
November 2 – December 5, 2021
Playwright Erika Dickerson-Despenza won the 2021 Susan Smith Blackburn Prize, the "largest and oldest international prize honoring Women+ playwrights," for cullud wattah. The Afro-surrealist story follows three generations of Black women living in Flint, Michigan during the ongoing water crisis. It's directed by Candis C. Jones.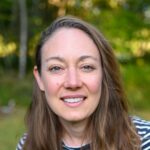 Leah Reddy is a New York-based writer, video editor, teaching artist, and theatre director/dramaturg with roots on the westside of Cincinnati, Ohio. She's been lucky enough to teach in all five boroughs of NYC and as a result, spend time in our fantastic city's lesser-known neighborhoods. An avid runner, foodie, and NYC history buff, she will talk your ear off about her favorite subjects and try to convert you to her level of enthusiasm for the Yiddish Broadway walk of fame, thali, and the fact that Chester Arthur was sworn in as President of the United States in the building that now houses Kalustyan's. She wants all New Yorkers to be able to enjoy their city and to marvel in the things that surround us all each day.