Update: Kimberly Akimbo is now on Broadway at The Booth Theater
If you're looking to see some great theater this fall and winter, you may want to look beyond the Great White Way to Off Broadway offerings. 
Most people are familiar with Broadway theaters, which hold upwards of 500 audience members and are located in the Theater District around Times Square. (The term "Great White Way" was coined by a newspaperman in 1902 and referred to the area's many electric signs lighting up the night.) Their size makes them expensive bets for producers, and the shows they host are often (but not always) flashy and commercial, aimed at attracting a wide audience. 
Off Broadway emerged in the 1950s as a descriptor for smaller theater spaces that could put up riskier productions that were "born of the impulse to create a coun­ter-theater that would bring glow, wings, and artistic cohesion to an art which had become the prisoner and plaything of the middle class," as Judith Malina and Julian Beck explained to the Village Voice in a 1985 oral history of the Off Broadway movement. The theaters that emerged were often downtown, and their leaders were more likely to be Black, female, and/or members of the LGBTQIA+ community. 
The term "Off Broadway" was formally defined during negotiations with the Actors Equity Association, the union of actors and stage managers, in January 1974. Off Broadway theaters hold between 100 and 499 audience members, and are located in Manhattan and that definition has held to the present.
Here are five Off Broadway productions you won't want to miss. 
Kimberly Akimbo
Atlantic Theater Company
November 5 – December 26, 2021
Playwright David Lindsay-Abaire and composer Jeanine Tesori (the duo behind Shrek The Musical, though that hardly does justice to the breadth of their careers) have teamed up to adapt Lindsay-Abaire's award-winning play of the same name into a musical. The story follows a New Jersey teenager with an aging disease that gives her the look of a 72-year-old woman and stars Victoria Clark in the title role. 
Evanston Salt Costs Climbing
New Group
November 1st – December 18, 2022
This play was written by Will Arbery, and tells the story of ice salt drivers in Illinois. The drivers swap stories and jokes while trying to avoid the bad news from their boss as well as the impending climate disaster. It's a play all about facing the future, and doing everything you can do in the here and now, even when the present is scary is uncertain. See this play while you still can!
The Gett
Rattlestick Playwrights Theater
November 9th – December 11st, 2022
Written by Liba Vaynberg Is the story of a Jewish woman confronting her own faith, as well as the meaning behind the major holidays that she and her friends celebrate. It's also a story of love, acceptance, and loss, largely based on the playwright's own life. This semi-autobiographical tale is only on for a short time, so see it while you can.
Only Gold
MCC
Through November 27th, 2022
This new musical Is told mostly through dance, and is about love through all it's stages, beginning, ending, and beginning again. In 1920's Paris, a King and Queen hope to rekindle their floundering marriage. However, the entire royal family needs to grow up and understand one another, before it's too late.
A Raisen in the Sun
Public Theater
September 27th – November 20th, 2022
A classic from Lorraine Hansberry, this play tells the tale of a family who comes into a large inheritance, but each member of the family has a different idea about what to do with it. This American classic will leave audiences with a lot to think about, and is only on for a short time. See this beautiful play while you can.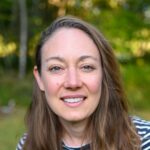 Leah Reddy is a New York-based writer, video editor, teaching artist, and theatre director/dramaturg with roots on the westside of Cincinnati, Ohio. She's been lucky enough to teach in all five boroughs of NYC and as a result, spend time in our fantastic city's lesser-known neighborhoods. An avid runner, foodie, and NYC history buff, she will talk your ear off about her favorite subjects and try to convert you to her level of enthusiasm for the Yiddish Broadway walk of fame, thali, and the fact that Chester Arthur was sworn in as President of the United States in the building that now houses Kalustyan's. She wants all New Yorkers to be able to enjoy their city and to marvel in the things that surround us all each day.