This billionaire is a classic: Warren Buffett, 91 years old and worth $124.3 billion dollars, according to Forbes. If you've never seen him speak (this interview also features his business partner, Charlie Munger, who is 98), you might be surprised at how sharp he is even in old age. Want to know more about what has made Warren Buffett into the mogul he is today? Read on!
Background History of Warren Buffett
Warren Buffett is one of the most famous wealth managers and investors in the world, best known for his company, Berkshire Hathaway. He is still actively serving as Chairman and CEO at 91, and Munger remains his partner at 98. It's easy to see why; these two men have strong values and strategies that have helped them earn enormous wealth. They both credit their success to adhering to principles that are rarely spoken of in business, and had wonderful examples in their fathers.
Buffett is a financial wizard who invested for the first time at just 11 years old, and filed taxes for the first time at 13. His business started out as Buffett Partnership Ltd. in 1956, but he acquired a textile manufacturing company called Berkshire Hathaway and adopted the name to create a diversified holding company; one he has grown into the largest financial services company by revenue in the world. The companies owned by Berkshire Hathaway today are far too numerous to list in this article, but include big names like Duracell, Geico, Dairy Queen, Helzberg Diamonds, and Fruit of the Loom. The complete, ever-changing list of Berkshire Hathaway holdings is best visualized using the HedgeFollow tracking tool.
Warren Buffett's Business Advice
So what's his secret? He said in the interview it was due to having a deeply virtuous father, who instilled these qualities in him as a young man. Charlie Munger, his business partner of more than 60 years now, said the exact same thing about his own father. They took these qualities and applied them to their business leadership. Buffett says he looks for 3 qualities in hiring people: integrity, intelligence and energy—and advises college students one main piece of advice: Do what you love. Take the job you would want if you were independently wealthy, were his exact words. He also mentions another important quality is emotional stability. But when asked how they could tell if someone was a "fit," they do it just like anyone else—with a gut instinct.
Buffet has a good sense of humor, as well, and says they have a decentralized philosophy at their headquarters in Omaha, where both men are from. He insists they've built an entirely unorthodox business model around the idea of minimal management and maximum trust in individual staff. Buffett is a believer in a long-term "value investing" style. But the true value here is the man himself. He is a man of substance and virtue, and knows the value of those virtues in others. He talks about having the luxury of being able to discern those outstanding individuals, choosing them as his only associates. Buffett is asked what he values most, and answers in part, "unconditional love." What does he loathe? "Shady" people, and complacency—laziness or boredom. Especially in business. Buffett studies failures, and remembers mistakes and learns everything he can from them.
Warren Buffett's Real Estate Portfolio
Buffett's businesses include a real estate service, Berkshire Hathaway Home Services, that provides home valuations and other market data. Included in this division is a home-finding service for luxury homes, vacation homes and investment properties. Buffett is known for his interest in dedicating his time and money into quality investments with proven value over time, and his investment style has proven to have worked for him in a big way. Despite being one of the top 10 richest people in the world, he doesn't even use a computer at work—he says he has no use for one. Just a telephone works fine for his purposes, he says.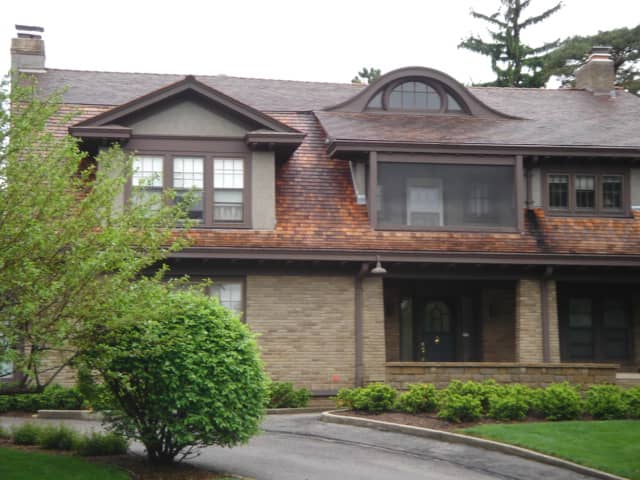 This is Warren Buffett's house, located in Omaha, Nebraska. For a multi-billionaire, he lives extremely modestly. In keeping with his no-frills approach when it comes to computers, he's a man of consistency—he lives in the same way he has for decades and doesn't try to fix anything that's not broken. This is the house he bought in 1958, for $31,500. Today, it's valued at $652K+. The house is 6,570 ft² and has 5 bedrooms and 2.5 bathrooms. There is a security gate and cameras around the property. Unlike many billionaires, Buffett does not have an extensive real estate portfolio, and when asked about his modest lifestyle, he simply smiles and says, "I'm happy. Why would I want to change anything?"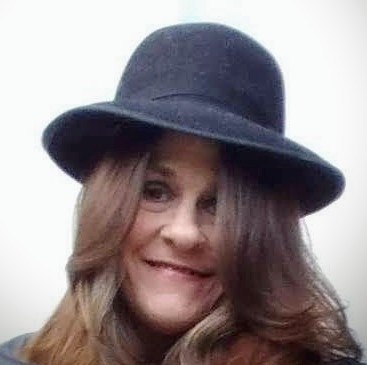 Rochelle Harris is a passionate writer originally from Phoenix, AZ. who credits her success to integrity and determination. She has a great sense of humor, loves music and her family, and writes fiction and poetry in her spare time. She is excited about the New York experience and lifestyle! Follow Rochelle on Twitter at @LinguisticAnRky or get in touch at [email protected]