On an unassuming Monday in late July, a sinkhole formed in the Bronx. Attributed to a collapsing sewer beneath street level, the sinkhole managed to swallow one van and leave a large hole in the middle of the road. While emergency services worked quickly to resolve the problem, including removing that van from the sinkhole, there are still many concerns regarding the event. In particular, the frequency of these debilitating sinkholes. The July occurrence was not isolated, as other severe sinkholes have formed in recent years.
In Staten Island last year, Hurricane Ida helped pave the way for a massive sinkhole to form near Randall Manor. A portion of the sidewalk washed away, creating unsafe conditions for pedestrians and those residing in the neighborhood as fears of the sinkhole growing grew more intense. Ten years before that was another severe sinkhole in Staten Island along Ramona Avenue.
The sinkhole took over a year to fix and was the subject of many car damage scenarios. And right in the middle was a sinkhole in a Staten Islander's backyard that threatened to take his home under. The presumed cause? An overworked drain between Brady's Pond and Cameron Lake after heavy a period of rainfall. All of this to say, sinkholes in New York are not an isolated event and rather something that continually targets vulnerable areas, coinciding with the rise of adverse weather.
The fear continues to mount for residents of this particular Bronx neighborhood, with many worrying when a new disaster strikes. As mentioned in Spectrum News, one concerned resident says, "I don't know if it's going to happen next year, maybe in a few hours, maybe next week, when?"
The Relationship Between Sinkholes and Climate Change
For those who don't know, sinkholes can occur when a space beneath the ground hollows out. When that happens, the ground level, whether it be a road, sidewalk, trail, or other finish, can cave in on itself due to the hollowness beneath. What makes sinkholes worse? Eroded drains and sewers that damage lines under the city – a problem already targeting New York and the rest of the country with a jump from 2,839 documented instances to 3,921 year-to-year – a 38% increase!
Sinkholes are often confused with potholes, though the two are different. Potholes are usually caused by the seeping in of water, freezing and unfreezing, causing the ground to weaken over time and sometimes break. While potholes may slowly form over time as cracks form and the ground chips away, a sinkhole is often instant and catastrophic, usually with little to no warning for residents.
Both sinkholes and potholes have become the center of the climate change discussion as the conditions worsen. In the case of potholes, it's easier to pinpoint with rapid freezing and thawing or general wear and tear on the surface level, but how exactly are sinkholes and climate change interlinked? There are a few moving parts that contribute to the perfect storm, and it begins with understanding the science behind sinkholes.
Long Island Expressway in New York City shut down due to flash flooding from Post-Tropical Storm Ida's landfall.
Droughts largely coincide with extreme weather events. Often times that equals droughts. One study from the Natural Hazards and Earth System Sciences suggests that instances of sinkholes in Florida followed periods of severe droughts with a 2–4-year lag. So, if a region were to experience a drought in 2020 and a sinkhole occurs in 2024, the correlation between the two phenomena may be linked. That's because it takes time for the effects of that drought to set in and take effect.
In the case of New York, recent sinkholes have almost exclusively occurred right after stormy weather. The first was Hurricane Ida and the second was a particularly bad thunderstorm in the city. Those storms alone are causing the damage – they're simply taking advantage of already worn-down infrastructure in New York City.
More on New York's Infrastructure Problems
It's no secret that New York has long been the victim of failing infrastructure. It's evident every day from the long commute times to the blazing heat on summer days in the subway. With some key components created hundreds of years ago and an overwhelming population in the city, it's only natural that things would begin to deteriorate, especially in the face of more intense storms.
According to the Infrastructure Report Card for New York, three areas in which New York fails are roads, transit, and wastewater. And not far behind are bridges and dams with slightly better grades, teetering on failing. Given the combination of high rises, underground systems, and everything in between, the promise of worsening storms hangs heavy over the heads of New York residents.
According to Daily News, one report by the White House found that "beyond commuting, New York is grappling with serious issues in housing, broadband, drinking water, child care, home energy and other public infrastructure systems."
Each of the already burdened components of New York's infrastructure is expected to get worse. Not only does the question of whether New York is equipped to handle the effects of adverse weather long after it's happened, like sinkholes.
As infrastructure problems continue to exist unremedied, the added stress of increased storm frequency and severity spells out major trouble for the city. It's a problem we've already seen and one that is expected to become worse as New York City continues to play catch-up on already deteriorating public structures and systems.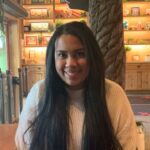 Kylee was born and raised just outside of Sacramento in a small town full of history and charm. She stays up-to-date on the real estate market and hopes to empower hopeful buyers and sellers to make the best decisions for themselves. Kylee is particularly interested in bridging the gap for younger generations, helping them understand the power of owning and investing in real estate.