Last chance!  TF Cornerstone extends the housing lottery application deadline for 52-03 Center Blvd in Hunters Point. Originally set for August 16, the new deadline is September 13th, 2021, giving everyone one more week to apply!
The building is one of two mixed-use towers designed by SLCE Architects that make up TFC's Hunters Point South development.  The lottery for the other tower, 52-41, the shorter of the two at only 46 stories, is already closed.  Between the two buildings, there will be 1194 units, with 719 (or 60%) reserved for affordable housing.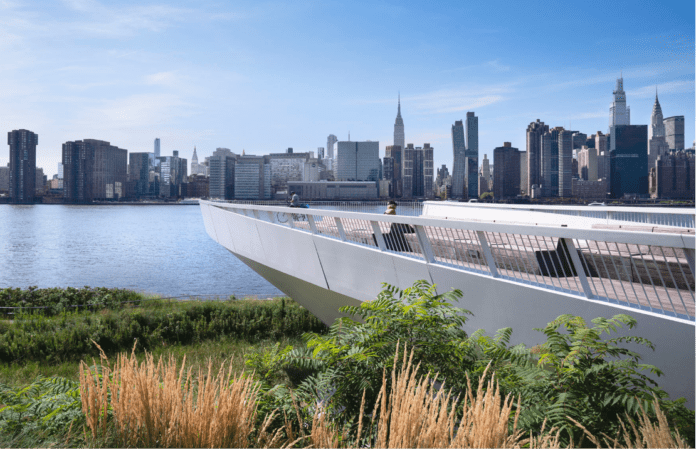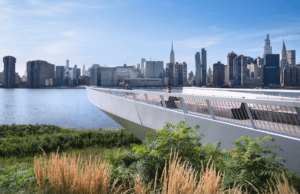 The 52-03 tower will have 56 stories, 800 rental apartments, 534 of which will be designated for permanently affordable housing, ranging from studios to two bedrooms. Of these, 100 apartments will be reserved for low-income seniors.  Half of the units will be designated for current residents of Queens Community Board 2, including the neighborhoods of Hunters Point, Long Island City, Sunnyside, and Woodside.  Five percent are set aside for residents with mobility access needs, and two percent for residents with vision or hearing access needs.  Five percent are reserved for NYC city employees.  The lottery is run in partnership with the NYC Department of Housing Preservation and Development, and NYC Housing Development Corporation.
52-03 Center Blvd Eligibility and Income Levels
The affordable housing will serve low-, moderate-, and middle-income tenants, who have incomes of $20,606 – $212,685, and households of one to five people. Monthly rent spans from $537 to $3,065.  Of the units available in the lottery, 30 of these will be for residents with 40% AMI (local area median income), 130 units for residents with 50% AMI, 90 units for residents with 130% AMI, and 284 units for residents with 165% AMI.
The 30 apartments for 40% AMI tenants will have monthly rent ranging from $537-$683, for studios and one-bedrooms, and will require annual income in the range of $20,606 to $42,960.  The 130 units for 50% AMI residents will require an annual salary of $26,126 to $64,450 and rent will range from $698 to $1,071 for studios to two-bedrooms.  For the 90 apartments for 130% AMI tenants, income requirements range from $63,463 to $167,570 and rent spans from $1,787 to $2,704 for studios to two-bedrooms. For the 284 units for 165% AMI residents, income requirements are $71,726 to $212,685, and monthly rent ranges from $2,028 to $3,065 for studios to two-bedrooms.
Application Process
To apply, eligible residents who meet requirements for both income and respective household size may submit an online or paper application via NYC Housing Connect.  There is no fee to apply.  The online form may be submitted by going to https://housingconnect.nyc.gov.  To request a paper application, please send a self-addressed envelope to 5203 Center Blvd Apartments, PO Box 1543, New York, NY 10159.
Building Amenities
Situated overlooking the East River, and in the midst of a new 22,000-square-foot park designed by Matthews Nielsen Landscape Architects, the Hunters Point South development will boast a host of amenities.  Some of these perks include a doorman, gymnasium/fitness center with yoga studio, co-working space, children's playroom, party room/club room with billiards and kitchenette, and a rooftop terrace with bbq grills and a sundeck.  Additionally, the building is pet-friendly, smoke-free, fully air-conditioned, with fee-free bike storage and laundry facilities.  All apartment kitchens will have high-end countertops, finishes, appliances, and a dishwasher in-unit.  Totaling between the two towers, there will be 855,541 total square feet, with 374,100 square feet of residential living space, 8,000 square feet for community use, 8,900 square feet for ground-floor retail, 7,950 square feet for a daycare, and additionally a school on the lower floors which will serve up to 572 students in grades K-8.
Can You Just Pay Your Way In?
What if you don't need a subsidy, or more likely, don't meet the requirements for the housing lottery?  If you are income is too high to apply, then you will need to apply directly with the landlord, TF Cornerstone.  However, the cheaper available unit right now has a net-effective rent of $5125, and that's with 2 months free on a 12-month lease.   The gross will set you back $6150 come renewal, assuming no new concessions or changes to the market prices.  One last complication, the available apartments are not on the usual TF Cornerstone website; you either need to go to their special Hunters Point Center Blvd site, or find the listings through the Long Island City Apartments or Hunters Point section of any NYC apartment rental website.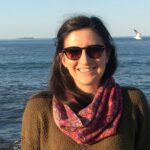 Leland is a writer and curator, passionate about the arts and real estate.  She especially wants to share clear details about the housing market so that prospective buyers and tenants can make their best-informed decisions.