Update: Kanye still owns the house in Hidden Hills, but Kim's new primary residence is in Malibu. Kim still owns the Hidden Hill property for now.
American rapper, producer, and fashion designer Kanye West isn't one to leave his dreams on the backburner. A self-proclaimed "free thinker," he's quick to state his opinions and move with audacity. 
Ye has stated several times that he has every intention to rekindle his relationship with his wife and keep his family together. While donating Thanksgiving meals to the L.A. Mission, West made yet another declaration of love regarding his home life—if he was unable to live in the house with his family, he would "buy the home right next door" to Kardashian and his children.
Apparently, he wasn't just blowing smoke. 
On December 20th, 2021, Ye purchased the property located directly across the street from Kim's Hidden Hills estate. Despite having purchased a $57.3 million Malibu mansion in September of the same year, designed by the same architect as this 152 Elizabeth Street home, seems that the award-winning rapper wants to remain as close as physically possible to his wife and kids.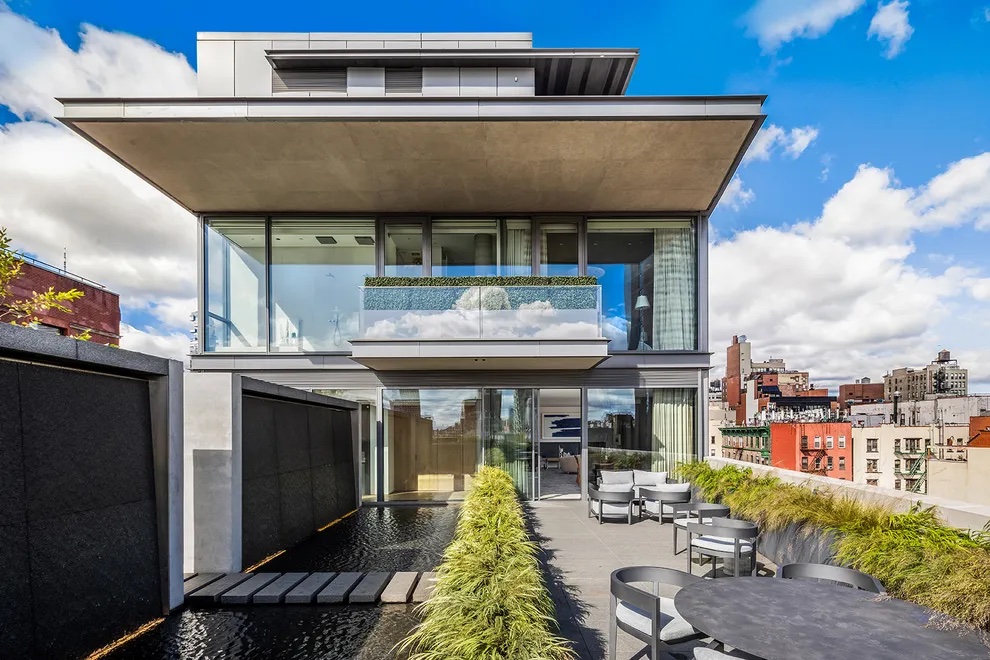 Back in October, Kardashian paid West $23 million to buy out his 50% stake on their Hidden Hills home. The massive, multi-acre property was featured in Architectural Digest in 2020 and had undergone years of renovation prior to their separation announcement. 
In that same month, Kanye listed one of his Wyoming ranches, Monster Lake Ranch, for $3 million less than what he had initially purchased it for back in 2019. The former couple had expressed they planned to make extensive renovations to the property in order for the ranch to resemble their LA home. 
With Kim having filed to become legally "single" at the beginning of December, it doesn't look like those plans are moving forward anytime soon. 
Given Kanye's affinity for large properties and unique architecture, it's unclear where his most recent purchase fits into his portfolio. He will likely remain at his Malibu bachelor pad until extensive renovations take place at his new Hidden Hills home.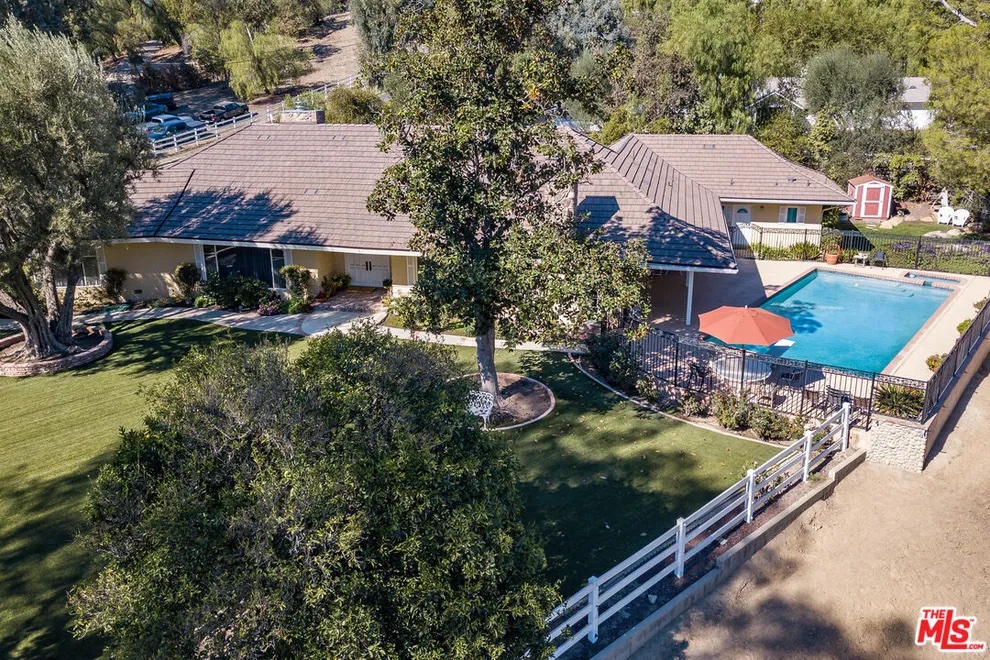 Located in the gated community of Hidden Hills, California, the single-story home spans 3,600 square feet. It includes 4 bedrooms and 2.5 baths, as well as a guest-studio attached to the garage. A few notable features of the property are its horse stables and drought-resistant AstroTurf out front.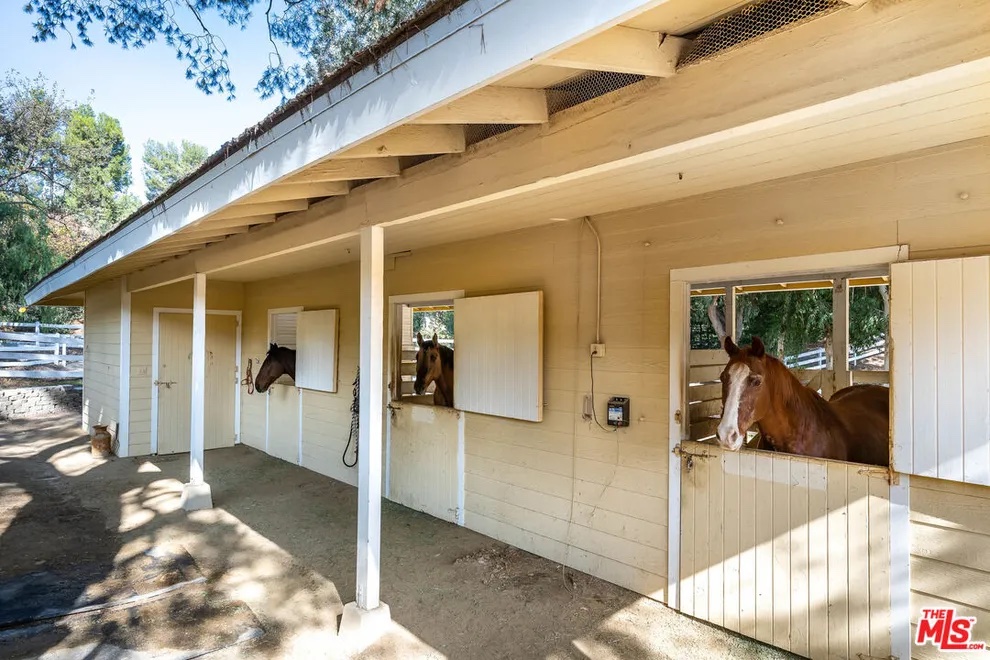 The ranch-style home has a traditional family room with a fireplace, as well as sliding doors that look out over the pool and into the horse corral. A path to the three-stall barn can be found connected to the guest unit. The barn comes with hay storage, a tack room, and a large paddock for the horses. Perhaps Kanye will be able to enjoy a piece of Wyoming, here.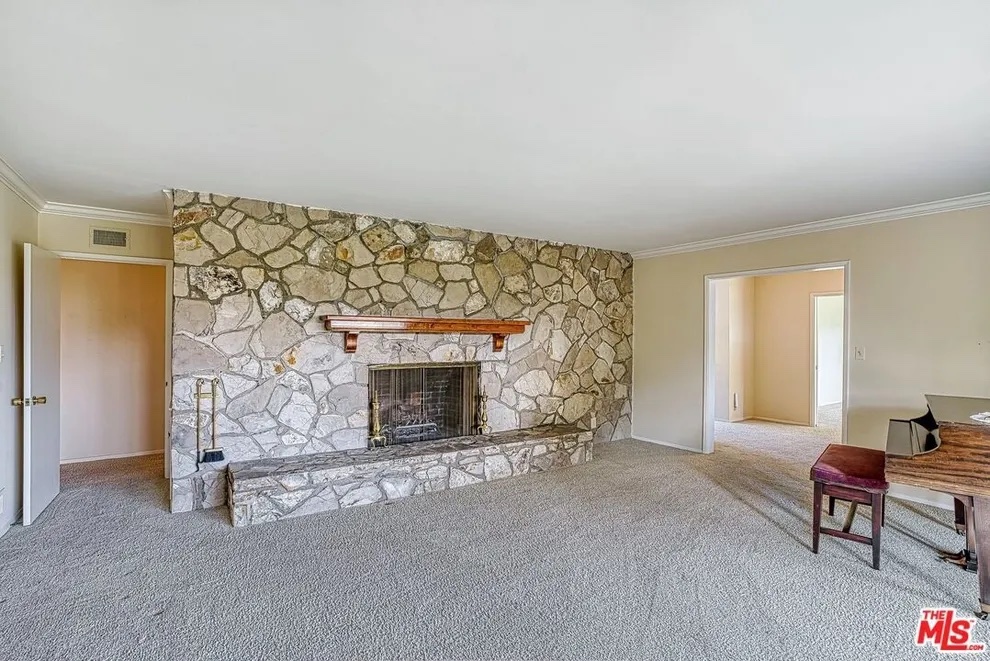 Given its age, the property has been well-maintained. It was built in 1955 and had remained in the family until Kanye came along and purchased it for half a million above asking price.
The Hidden Hills ranch-style home hit the market for the first time in 67 years on December 1st for $4.079 million.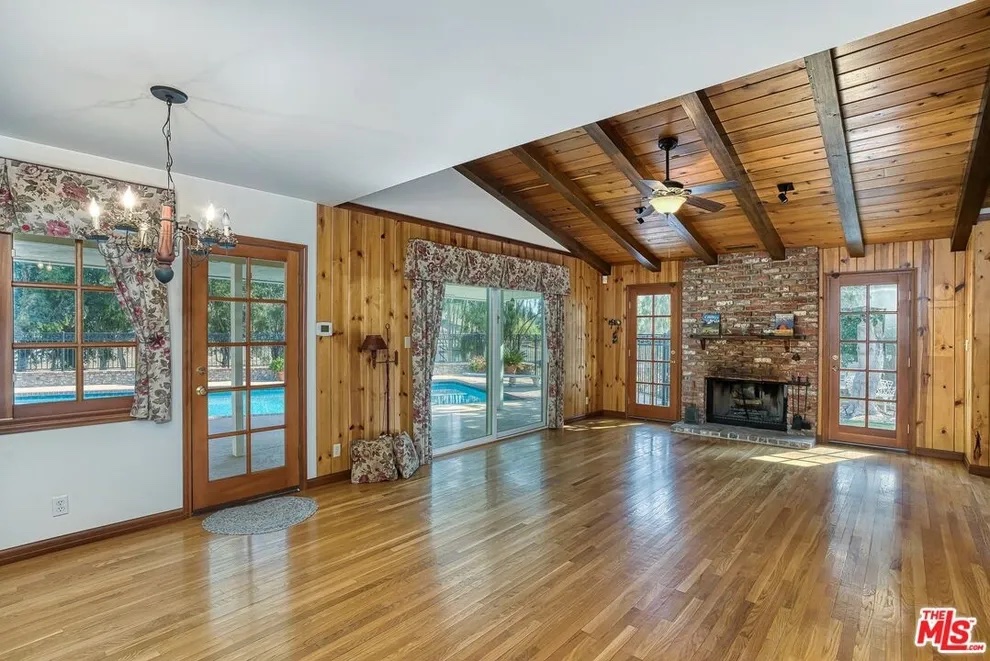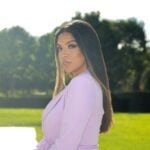 Vivian Tejada is a freelance real estate writer from Providence, RI. She writes SEO blogs for real estate, travel and hospitality companies. She's passionate about the future of work and helping Latin American freelancers achieve time, location, and financial freedom. When she's not writing you can find her at the gym, a family cookout, or at brunch with her girls. Follow her on Linkedin to learn more.