Living in a big, populous city isn't the scene for everyone. There are thousands of people who don't reside in the Big Apple but still have to commute to the city for work and events. Sure, living in Newark is probably the closest option, but some people don't want to pay their high taxes, so they choose to live in one of the other nearby states.
One of the most desirable places to live in the tri-state is Connecticut. Made up of beautiful parks, green nature, beaches, and quiet neighborhoods, anyone looking to get out of the buzzing city would appreciate this state. Since a few Connecticut towns are on the Long Island Sound, cutting into upstate New York, these towns make for perfect living accommodations for those who still need to commute to NYC. Because of the close distance, it usually takes about 45 minutes to an hour to travel to and from both locations. Here are the best places to live in Connecticut when you need to quickly commute to NYC.
Connecticut Towns With Easy Commute to NYC
Greenwich
45 min by car and around an hour by train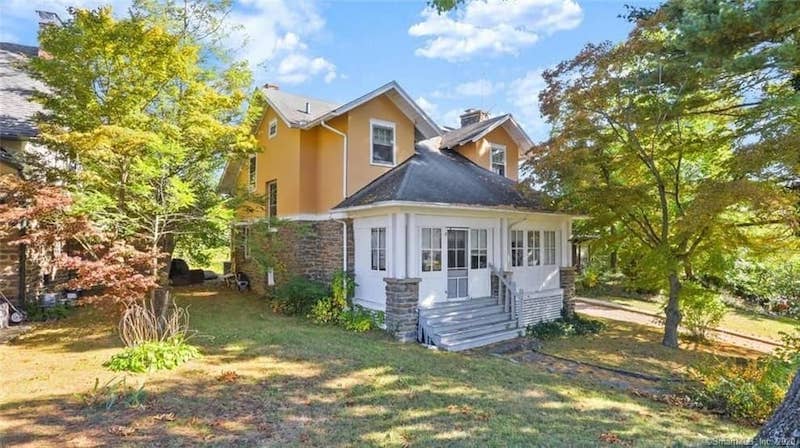 This town has serious money, but it's not just hedge funds and fancy art galleries. With the short commute to NYC, it's a solid choice for homebuyers and people looking to rent. The average listing for a home is $2.3M and rentals are affordable, starting at $2,000. 
Greenwich is a charming town that offers a variety of interesting things to do. If you're a shopaholic, Downtown Greenwich has neverending shopping opportunities. If you're a history buff, there are a number of historic sites like the Bruce Museum, the Putnam Cottage, and the Greenwich Historical Society. Enjoy the calming breeze and nature when visiting Point Park or sitting at the beach.
Stamford
Around an hour by car and train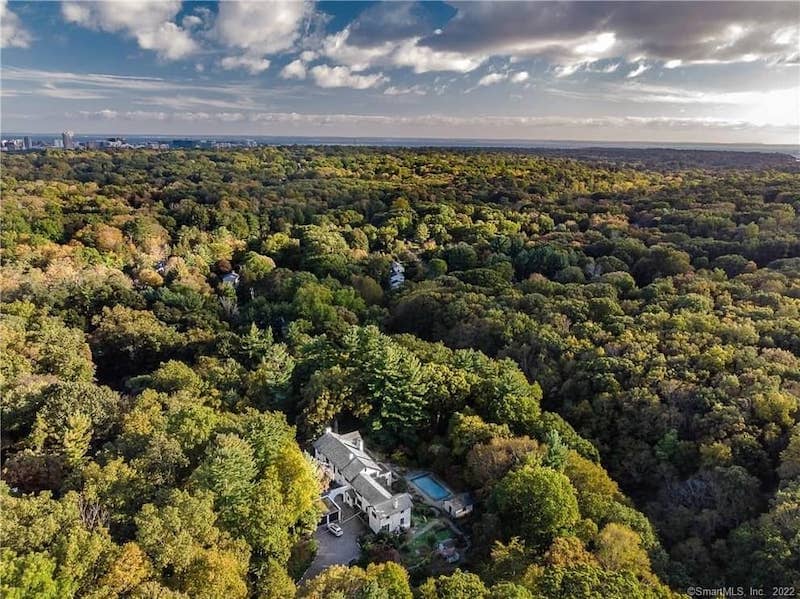 One of the more affordable towns to reside in, Stamford's average home listing price is about $599K. To rent, the average price wavers between $2,000 and $3,000. 
Besides being one of the more affordable places to live, a great thing about Stamford is that there is a little something for everyone. Hikers can have a day at Cove Island Park and Fort Stamford Park. The younger crowd can grab a show at the theater or go on a brewery hop. If you're feeling hungry, well you're in luck. There are over 150 eateries to choose from and, after you're done eating, Stamford has art and cultural spots to check out. 
New Canaan
An hour by car and around 2 hours by train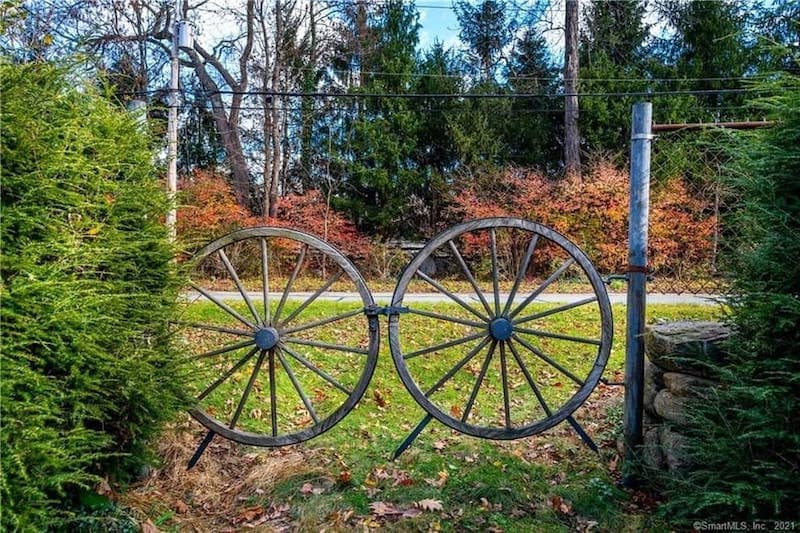 Known for having some of the best schooling systems in the country, New Canaan is the perfect spot for families. The average home listing price is $1.7M and a rental starts at around $2,000. 
A small town with a quiet and peaceful New England atmosphere, New Canaan is a hotspot for art lovers and modern architecture. In fact, the historic Glass House is located in this very town, designed by architect Philip Johnson. Some other must-see attractions include Waveny Park, Silvermine Arts Center, New Canaan Nature Center, and Grace Farms. 
Westport
1.5 hours by car and almost 2 hours by train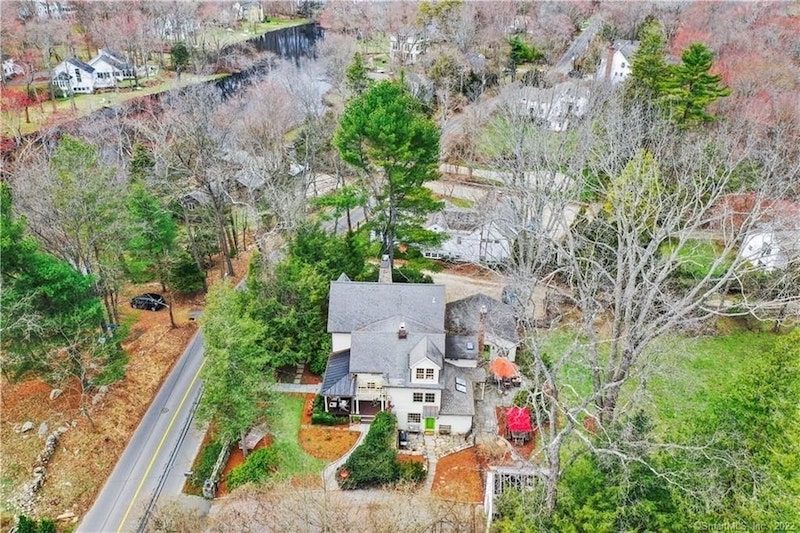 Located in the county of Fairfield, Westport is a suburban area that is well-suited for families who are looking for more space. Westport is also known for its scenic waterfront, restaurants, balanced diversity, and friendly community. To buy a property here would average $2.2M, and rentals with decent living spaces start around $2,000.
Westport has been a backdrop for many television shows like "The Twilight Zone" and "American Housewife." It's also the creative hub of Connecticut, with theater performances, free outdoor summer concerts, writer's workshops, and art installations. There are three beaches in the town, and summer celebrations include Fourth of July fireworks, a weekly Farmer's Market, and various other activities perfect for a sunny, summer day. 
Darien
An hour by car and 1.5 hours by train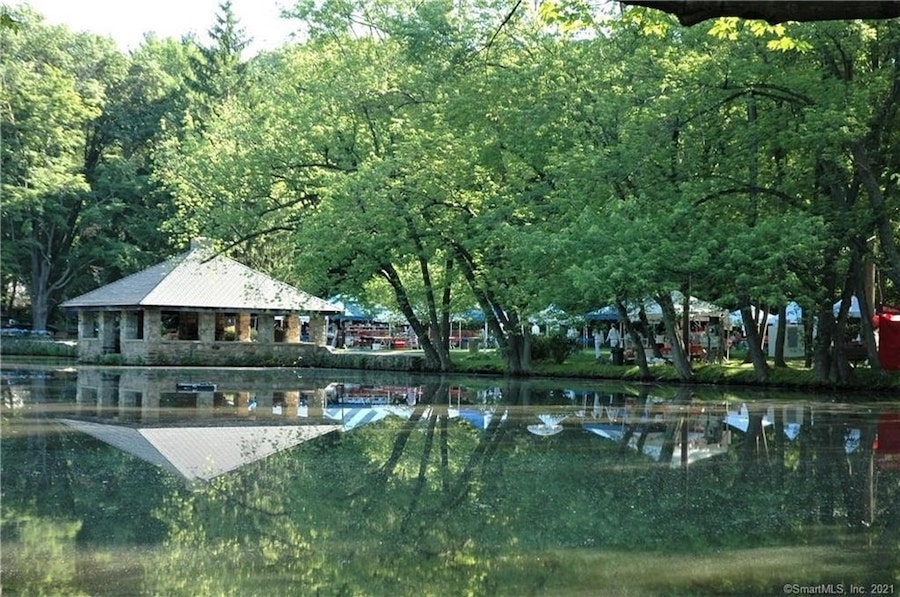 Located right between Stamford and Westport is a town named Darien. It is one of the wealthiest districts in the U.S., with an average household income of more than $200K. The average home listing price is $1.7M, and average rental costs come out to be $3.78K. If you're looking for affordable housing, this town may be for sightseeing purposes only. 
If you're a social club person, you're in luck! Darien has a boat club, Noroton Yacht Club, tennis club, and the Tokeneke Beach and Tennis Club. These clubs create a high-profile social scene in Darien, where people can go and network with residents in the community. Otherwise, if you're not a fan of social clubs, Darien offers some great spots to visit like Pear Tree Point Beach, Darien Library, and The Maritime Aquarium. To learn more about the town's history, you can visit historical sites like The Mather Homestead and Darien Historical Society.
Norwalk
1 hour by car and around 2 hours by train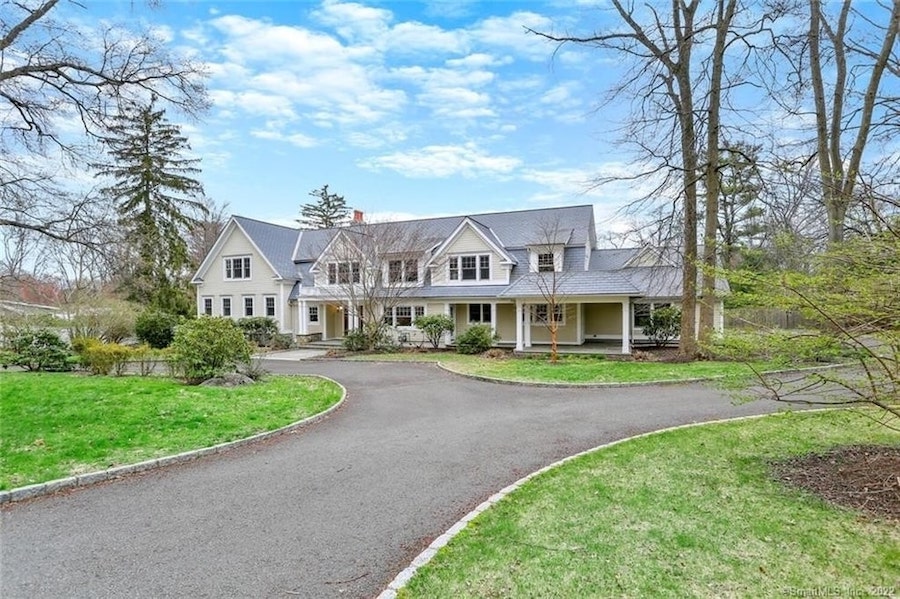 Out of all the towns on this list, Norwalk is the most affordable place to live in Connecticut if you need a quick commute to NYC. Average home listing prices are about $575K and rentals average around $2,100. Way different pricing, right?
Norwalk residents are mostly younger people who are just starting their careers either in town or in NYC. With the affordable living prices and a short commute to the city, it's no wonder why the town is a popular choice for many living or moving to Connecticut. The town offers a lot of craft bars, lounges, restaurants, and nightlife spots. For those who want to check out some of the attractions, Norwalk is known for the Sheffield Island Lighthouse, Calf Pasture Beach, SoNo Switch Tower Museum, and the Lockwood-Mathews Mansion Museum.