CitySignal had the opportunity to check out the Color Factory's special Valentine's Day event, available now until the 14th of February. 
We knew a bit about what to expect from our coverage earlier, but writing about something is far more different than experiencing it yourself. 
The Color Factory: Skip or See?
You may be wondering if the Color Factory is a place you should skip or see. Does it draw crowds of influencers and tourists, or is it a unique and fun experience you shouldn't miss?
Yes. That's what I have to say about that.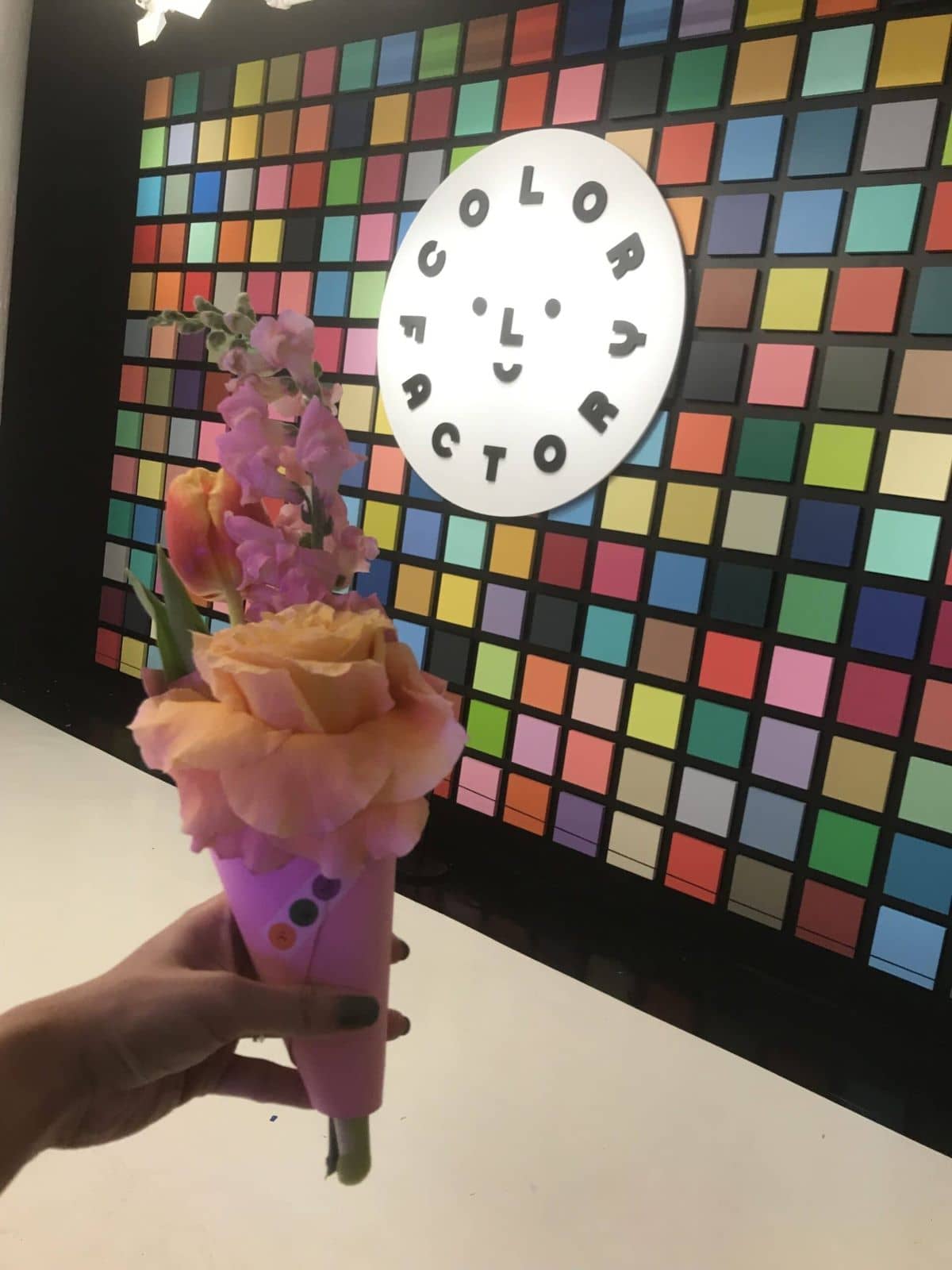 The Color Factory Experience
The Color Factory is located in SoHo, across from The Dominick hotel, where you can actually buy a unit in. But that's a story for another time. The area is easily accessible and there are plenty of places to eat in the area. 
As soon as you enter you're hit with a wave of color, vibrant music playing, and a collection of staff outfitted in colorful uniforms reminiscent of the Oompa-Loompas from Charlie and the Chocolate Factory.
There's a coat check and restrooms in the main lobby which means they really know how to appeal to New Yorkers who carry their lives around in their bags and can never find a good place to pee.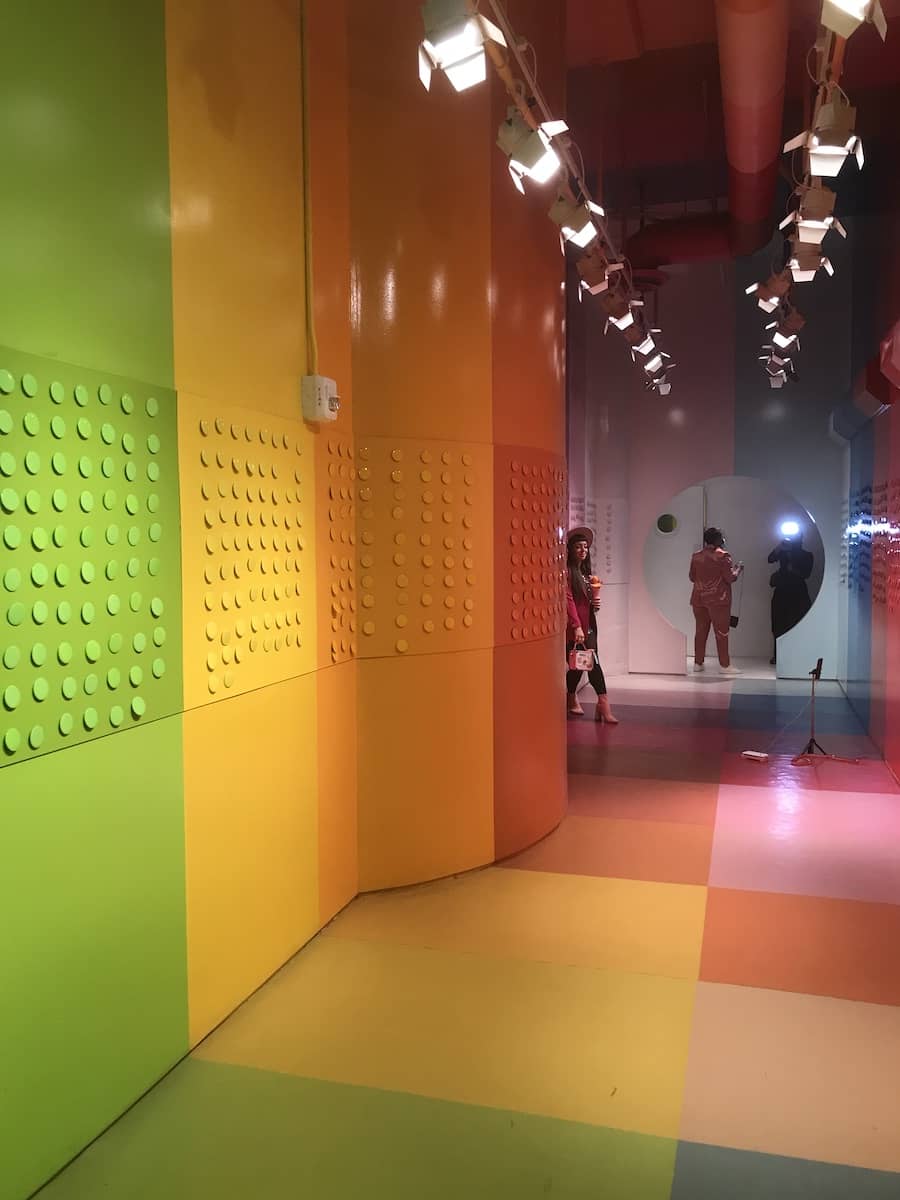 A friendly staff member greeted us before we began our tour to give the rundown and the rules of play which in a longer and nicer manner basically said, you can only go one direction in the exhibit and don't be a jerk and take all the treats and hog the cameras and best photo spots. People who are not Instagram celebrities would also like to enjoy this exhibit.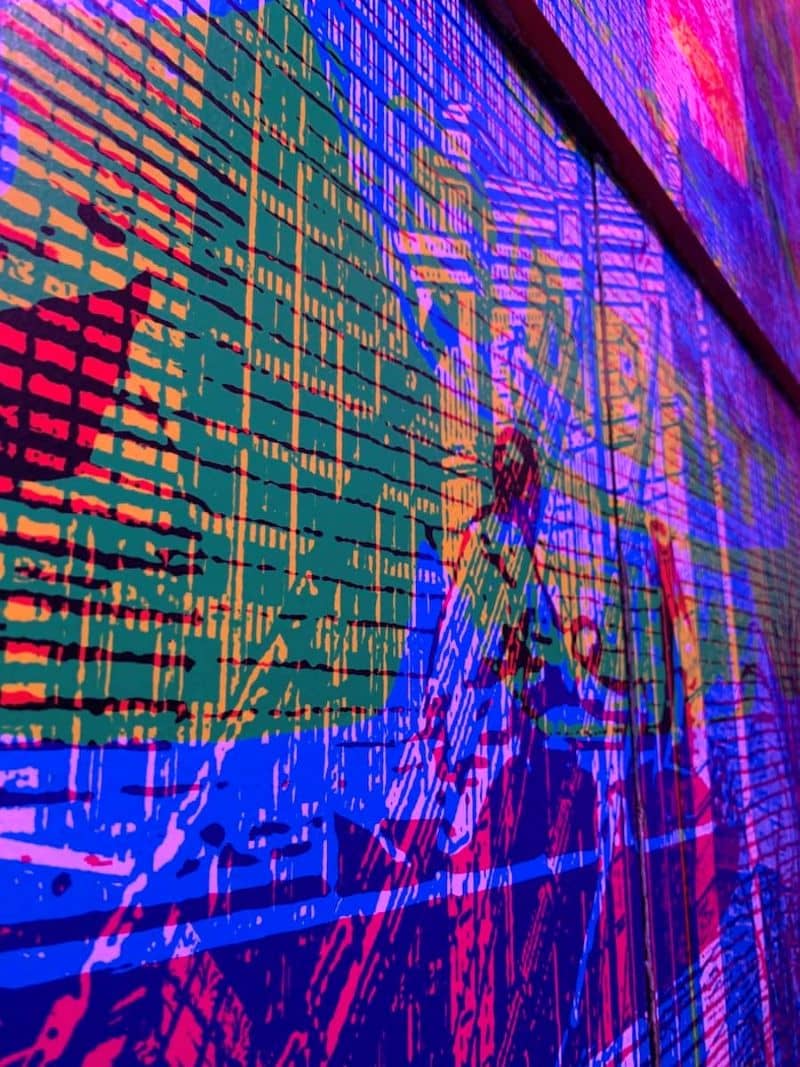 From there, you and your party get to wind through brightly colored rooms, each centered around an art installation created by a local artist. You can read about the artist, find their Instagram handle, and then see how they want you to explore and take in the room. There are built-in cameras where you can take a photo with your group or by yourself from fun angles and some neat and surprising treats that come along the way.
If you're a New Yorker who loves black, this might be your biggest nightmare, but honestly, it's hard not to get a pep in your step as you explore each exhibit. 
I highly recommend going with at least one other person because there are some cool partner activities and if I, an introvert, had to do them with a stranger or the staff member they offer, I would probably die. But dramatics aside, you can also skip the partner activity.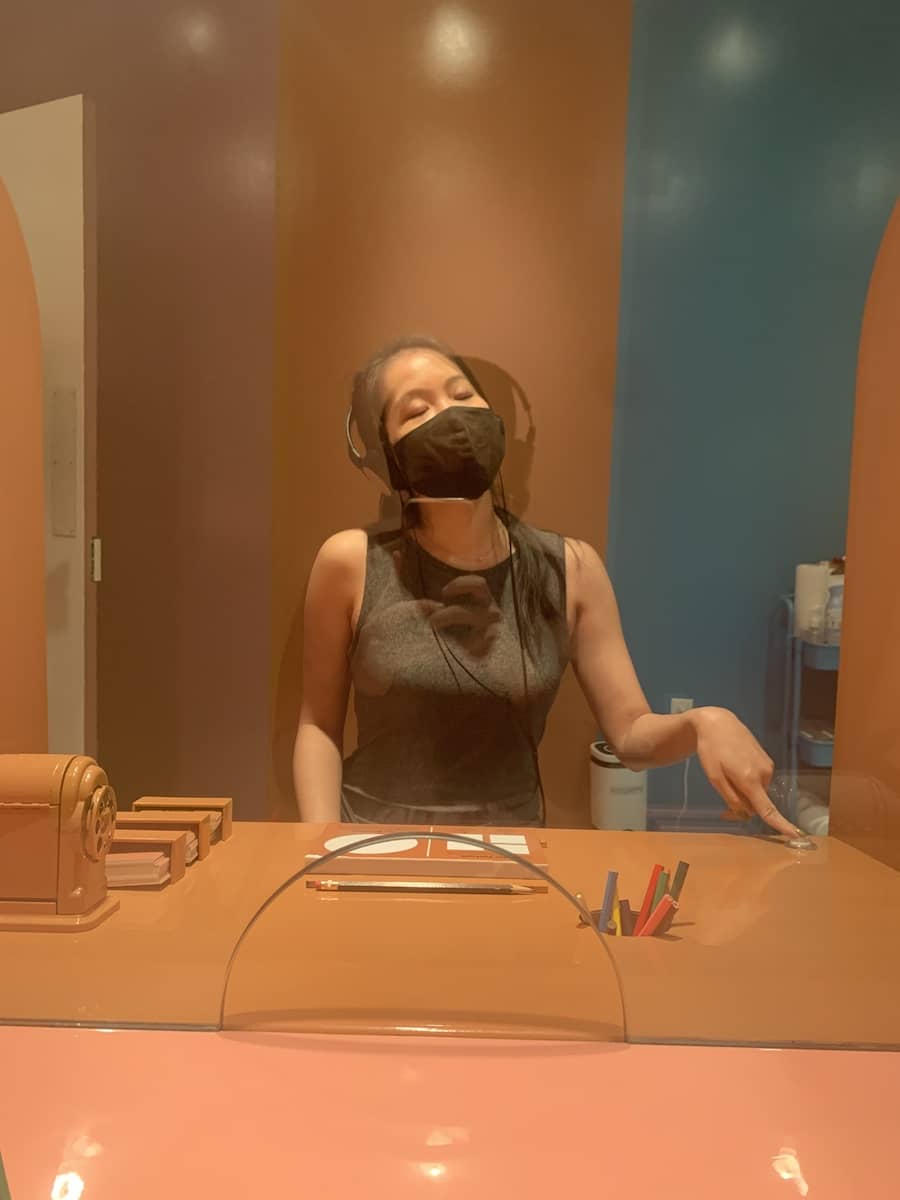 However, the mix of trying to enjoy and be present in the moment, vying for the best photo-op possible, and following specific directions for each exhibit was a bit like being on a see-saw. On one hand, I wanted to groove out to the music and focus on what emotion or thought an exhibit was trying to elicit, but on the other hand, I had to keep my head on a swivel to make sure I was able to get the next camera for the above shot angle. I also felt like if I wasn't fully immersed in the experience I'd miss key instructions on how to proceed.
Maybe I'm getting too serious about my colors, but I have a toddler at home, and learning our colors is no laughing matter. I guess I need to pay more attention to the Color Factory ethos that they "inspire real, unfiltered emotion and invite play" and want visitors to "experience artful wonder", but maybe that would be easier if they had a potty-training themed room. 
I digress.
Grabbing a Photo at the Color Factory
Yet there were some great moments along the way where my partner and I got a good laugh or had something fun to talk about. Especially when we saw the photos taken by the Color Factory's cameras. Maybe it was just us, but it seemed impossible to time a photo correctly and most of our photos from those cameras were a good laugh. Definitely bring your own phone or camera if you want to ensure you get good photos and not have to wait around for a Color Factory camera to open up.
You'll also want to keep an eye on angles if you're looking for that perfect shot. There are areas that have lights, doors or pipes hanging down that may mess with your shot or create odd light angles.
Halfway through there was a bench to sit and contemplate the colors but also had two all-gender restrooms that contained a changing table. My postpartum bladder was grateful and I took comfort knowing I wouldn't have to skip a future visit to the Color Factory if I had a kid in tow. Bringing kids is something they specifically address in their FAQs.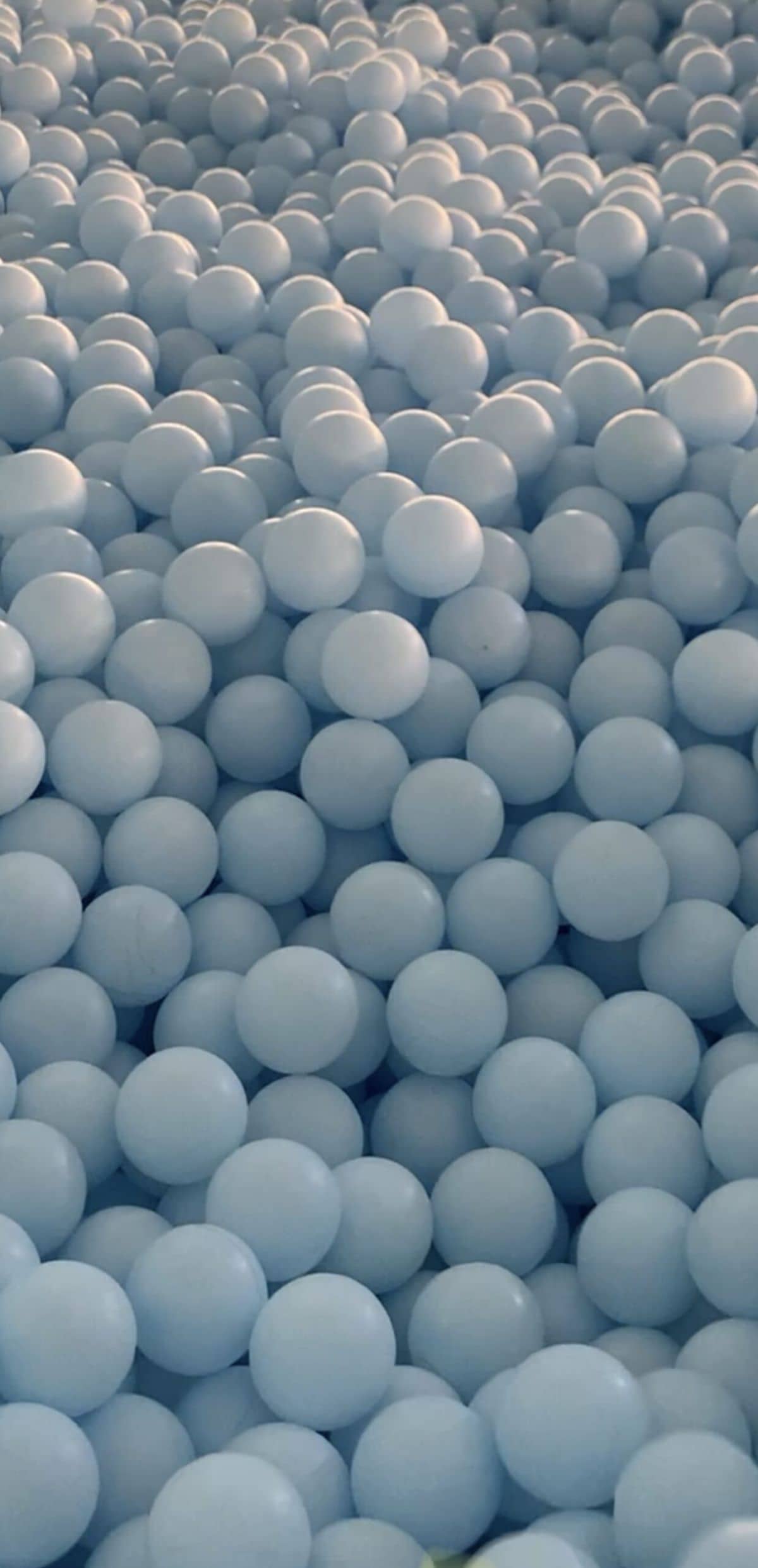 Covid precautions at the Color Factory
As far as covid precautions go at the Color Factory: everyone is required to wear a mask, local vaccine mandates are followed, and have hand sanitizer, deep cleaning procedures, special HVAC systems, and self-cleaning film on high touchpoints.
Even still, at the culmination of the visit, you get to romp around in a massive ball pit. Nothing says "the end of Covid is near" like swimming around in 3 feet of balls, even if they are hygienically maintained by HyGenie ball pit washer. Overall, I'd say the Color Factory is well maintained with Covid precautions in mind. 
Should You Visit the Color Factory?
Would I recommend the Color Factory? Yes. We all need a little bit more color in our lives as New Yorkers, and I'm not just talking about the colorful vocabulary we throw out to people who get in our way on the sidewalks.
Alda is a mom, Brooklynite, and real estate lover. In her free time, she cruises real estate listings to dream of a perfectly attainable several million-dollar brownstone, much to her husband's annoyance. Alda is also convinced she knows everything there is to know about New York City, based solely on consistent people-watching and eavesdropping. Mrs. Burrows would be an amazing trivia partner but instead chooses to write about all the random stuff she knows.