Do you wake up each morning already yearning that first cup of coffee? Do you NEED your caffeine fix to even function? Maybe you map out your commute to the office to ensure you have time to go by your favorite coffee shop. Or perhaps you just want to explore a little bit more of the city in areas you haven't been to yet. 
If any of this sounds like you, you are in the right place!
We've put together a definitive list of local coffee shops in each of the 5 boroughs. Let's go on a Coffee Crawl!
Manhattan
Intelligentsia
Located in the High Line Hotel in Chelsea, Intelligentsia is the perfect place to grab your morning cup. Online ordering is available to make your commute even smoother. A few options include daily brewed coffee, macchiato, avena iced latte, and cortado. While you're there, grab a Balthazar Croissant or a Balthazar Chili Cheese Palmier. Whole bean single-origin coffees are also available to purchase by the bag. 
Culture Espresso
This local coffee shop opened in 2009 and proudly serves fresh, hot coffee to locals daily. Some options include americano, macchiato, flat white, and cortado. Culture Espresso bakes their award-winning chocolate chip cookies every day, and they can be ordered online.
Ground Support
The owners of Ground Support have had a hands-on approach to coffee since Day 1. They travel to the farmers who grow their beans and have trained their baristas to showcase their handcrafted drinks properly at their location in SoHo. You can purchase bags of direct trade coffee online.
Hi-Collar
If you want a unique experience, definitely give Hi-Collar a try! This Japanese-style tea room doubles as a coffee shop. Their specialty coffee is served in Aeropress, pour-over, and syphoon.
Stumptown Coffee Roasters
Your afternoon coffee will never be the same after visiting Stumptown, the perfect place to meet friends or have some quiet time with a book. Offering a variety of selections like cold brew, Nitro cold brew, cappuccino, and Americano, Stumptown has something for everyone. While you are here, be sure to grab a breakfast taco, an empanada, or a ham and gruyere croissant. You can order online, and whole bean coffee bags are also available.
Brooklyn
City of Saints
This trendy coffee shop and roasting company has something to suit everyone. City of Saints works with several farmers and takes pride in their roast beans. If you want something for a crowd, consider purchasing their Box o' Cold Brew! This large box of brew contains 101 oz of delicious coffee to share with friends.
Sey Coffee
If bright open spaces call your name, give Sey Coffee in East Williamsburg a visit. Sey Coffee is dedicated to quality and sustainability. They meticulously roast the beans that are selected from the carefully picked farmers. If you aren't in NYC or you'd like to try several selections, consider their subscription service. 
Devocion Roastery & Coffee Shop
A unique space for a truly great coffee experience: that is Devocion Roastery! Coffee roasters can be seen when passing through the entrance. A vertical garden showcases coffee plans from Colombia. While you are in awe of your surroundings, be sure to order a latte, drip coffee, or a limited edition pour-over.
Drip Cafe
Serving some of the best lattes in Brooklyn, this Black-owned business is a shining example of great food, great coffee, and great company. Drip Cafe is involved in charity work for St. Ann's Project, and they provide entrepreneur workshops. Give them a try and grab a fresh cookie or Haitian Patty while you are there.
Pilar Cuban Bakery
Do you love Cuban cuisine AND coffee? If so, Pilar Cuban Bakery in Bed-Stuy is for you! This gem is well worth the visit, serving up some of NYC's best Cuban food. For your morning commute, grab a Tortilla Espanola or Breakfast Empanada along with a Cuban coffee. With selections such as cafecito, cafe con leche especial, and cortadito, you can't go wrong! 
Queens
Astoria Coffee
Open daily, Astoria Coffees' laid-back atmosphere is perfect for a quiet afternoon. This shop features coffee from several roasters across the US. Online ordering is available, and bags of whole bean coffee are waiting to be purchased. 
Bean & Bean Coffee Roasters
Coffee meets Girl Power! The mother-daughter duo behind Bean&Bean inspires female entrepreneurs everywhere. They now have 4 locations and a roastery in Queens. Bean & Bean has an online shop full of options like whole bean coffee, tumblers, matcha, and monthly subscription boxes.
Cafe Boulis
This Greek Bakehouse and Cafe is perfect for a little something out of the ordinary. The cafe serves up some of the best Greek pastries in NYC. Savory options include spinach pie, gouda pie, and loukanopita. Traditional sweets include ravani and kourabies. Don't leave without grabbing a cafe au lait or Greek coffee.
Norma's
With pastries baked daily and a mile-long sandwich list, you could eat at Norma's for breakfast, lunch, and dinner. Norma's serves up a great menu selection of coffees too. Their selections are made with locally roasted Kitten Coffee beans. Be sure to grab an iced latte or hot cappuccino for the commute!
Staten Island
Beans & Leaves
Serving organic and unique blends, Beans & Leaves is an excellent addition to the coffee scene. This shop has a large selection of food items such as Belgian waffles and croissant french toast. Complete your breakfast with a Mochaccino, Cafe Cocoa Au Lait, or Cake Batter Frappe.
Island Coffee Shop
Island Coffee Shop is the ideal place for a classic and hearty breakfast to start your day. This location is great for family breakfasts or brunch with friends, serving up bacon, eggs, and toast. With hot and cold coffee options, you will find the perfect cup of joe here.
Sips & Maker
Part coffee and part handmade boutique, Sips & Maker, is wonderful for an afternoon stroll. This location has a great selection of coffee and a large area of locally made goods.
Americano Cafe
Americano Cafe serves fair-trade coffee and tea, the epitome of supporting local and they source their dairy products and baked goods from local suppliers. Americano has options like cold brew, iced lattes, and matcha lattes, as well as salads and sandwiches.
The Bronx
Boogie Down Grind Cafe
Do you crave a little hip-hop with your coffee? If so, run on down to Boogie Down Grind Cafe. This unique venue serves coffee, tea, sangria, wine, and local beer. If you are hungry, this is the place for you. Try their margarita pizza, vegan panini, or grilled cheese. A few of their coffees include Golden Latte, Grand Master Frappe, and Cafe Bombon. 
Prince Coffee House
Located in Little Italy, Prince Coffee House offers a variety of options ranging from hot to cold. A few of the yummy selections include cafe mocha, Thai mocha, and cafe parisien.
In the mood for a dulce de leche latte? Or maybe a Rocket Fuel cold brew? If so, look no further than Miles Coffee Bar. They serve these options daily along with yummy bites like avocado toast and omelets.
Now that you've trekked through all 5 boroughs, tasting the best coffee that the city has to offer, which one did you enjoy the most? Who should we do a feature article about in the future? Let us know so that we can keep bringing you the best that NYC has to offer.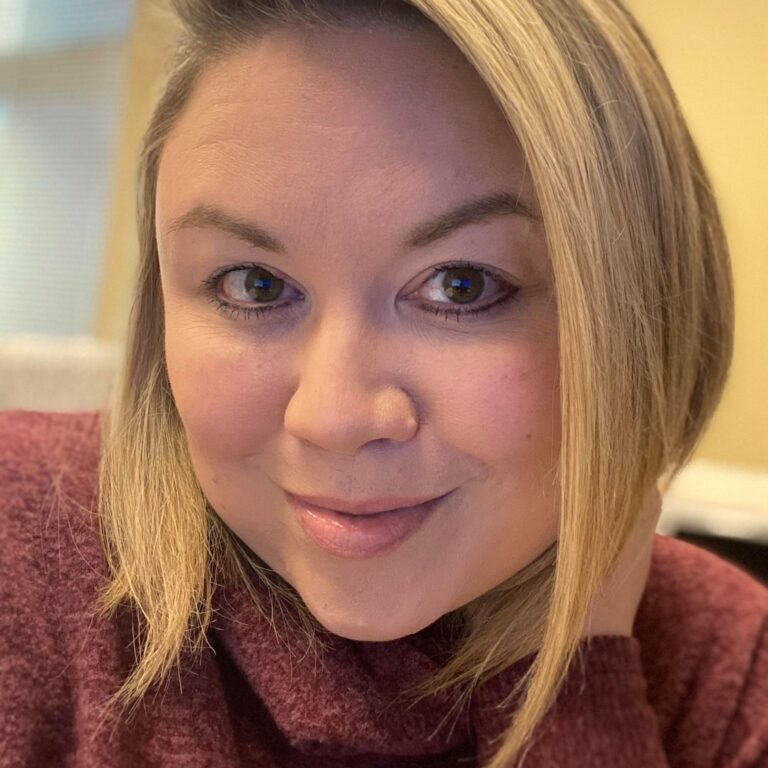 Kristi Hill is a freelance writer who loves to travel, cook and watch college football. When she isn't writing, she's usually listening to classic rock and spending time with her dog, Chico.