Governor Kathy Hochul's promise to end an era of scandal appears to have been empty, as one of her own hand-picked assignments from less than a year ago, now resigns in disgrace. Lieutenant Governor Brian Benjamin was arrested on five felony counts surrounding bribery, fraud, and taxpayer money to get elected, and subsequently resigned – after pleading "not guilty." 
Gerald Migdol's Influence On the Community
The scam involved a Harlem real estate developer named Gerald Migdol, a nonprofit organization owned by Migdol, and taxpayer money. We'll explain all of that, but first, you may be wondering, who is this developer, Gerald Migdol? Well, for one thing, he is the founder and president of the Migdol Organization, based in Harlem and started in 2002. On the website, it describes the business as a "Harlem based real estate management and development firm, with ancillary social service, legal and security businesses including several nonprofits dedicated to the health, education and welfare of the Harlem community." (Sounds like he's got his hands in everything when it comes to this community.)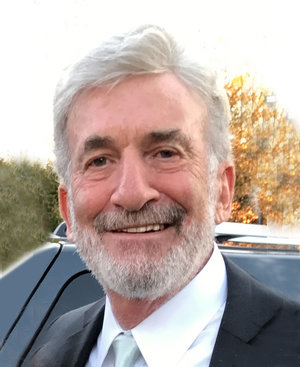 It then goes on to tell about Migdol's accomplishments, qualifications, and everything he's done for the community. One thing I found slightly suspicious on Migdol's business website was his ties to the government, himself. It reads: "Throughout his career, he has managed thousands of apartments, at times in different states; and has provided crisis immediate takeover management for the Resolution Trust Co, Freddie Mac, and local Supreme Court Receiverships." Plus we know he has for-profits and nonprofits under one roof, in addition to working in real estate, the housing industry, and in the Harlem community. It's safe to say he has close ties to the government, especially the housing division. He's pictured below, at a fundraising event where Benjamin presented Migdol with a $50,000 check.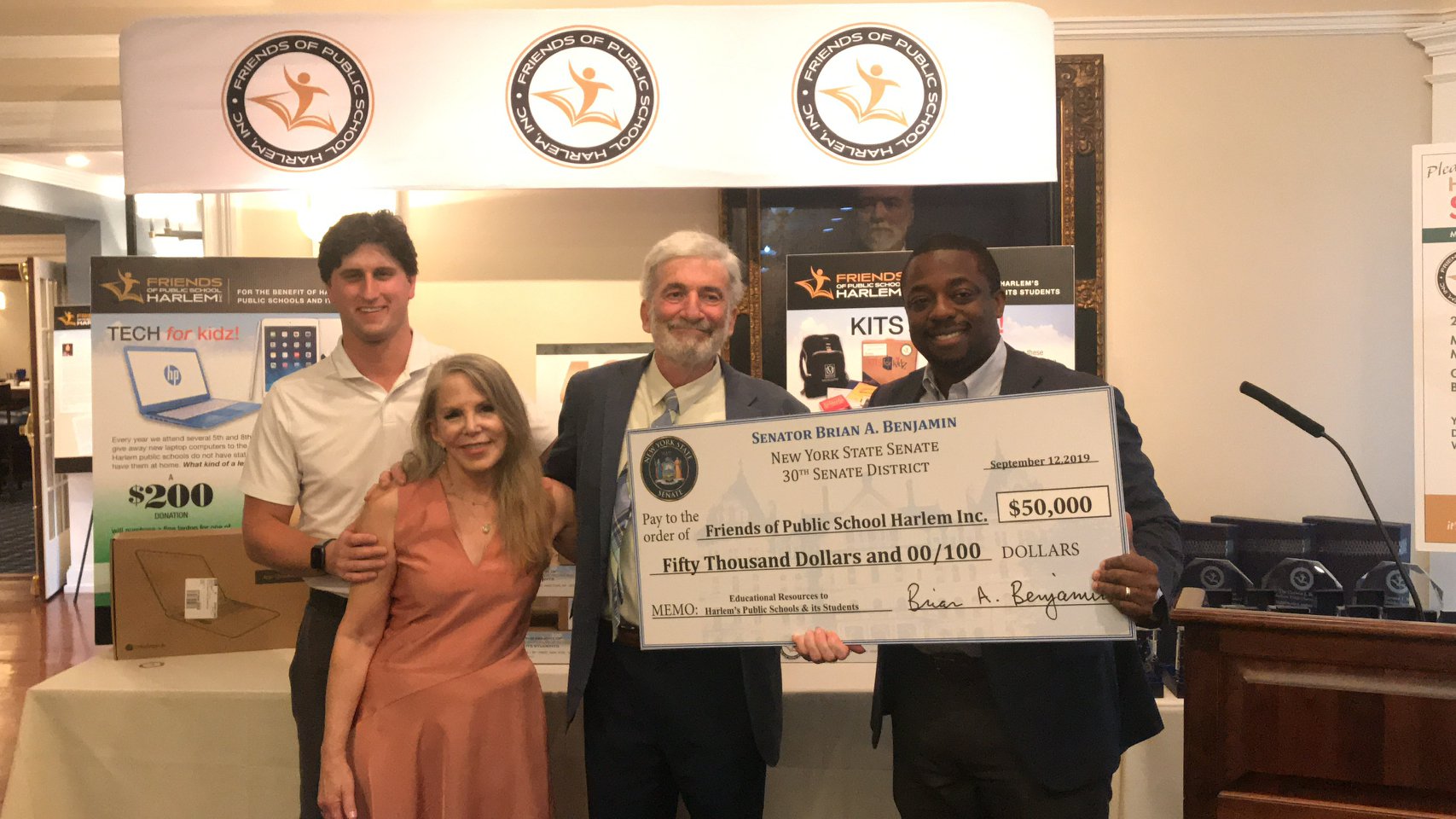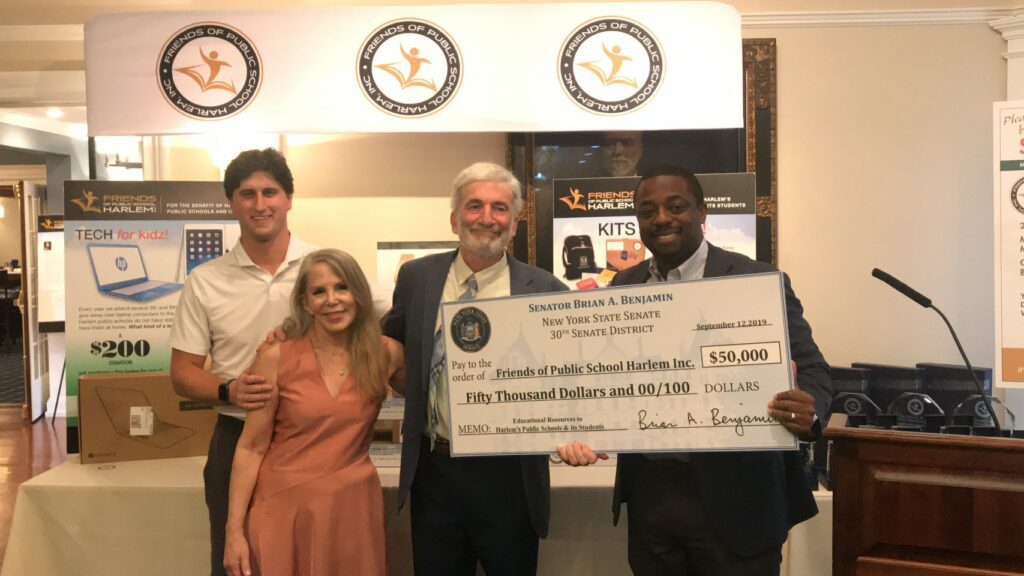 Who is Brian Benjamin?
Brian Benjamin started his political career as the chairman of the Central Harlem community board and won the seat in the State Senate representing most of Harlem in 2017. Before this, he was in banking and affordable housing development. In 2018 in Albany, after the Democrats won the majority, he was a leading proponent in criminal justice reform measures passed. And in 2021, he finished 4th for state comptroller. Benjamin was considered a "rising star" in the political arena, and supporters reacted with shock and disbelief, even the president of the New York State chapter of the N.A.A.C.P., Hazel N. Dukes, proclaiming his innocence.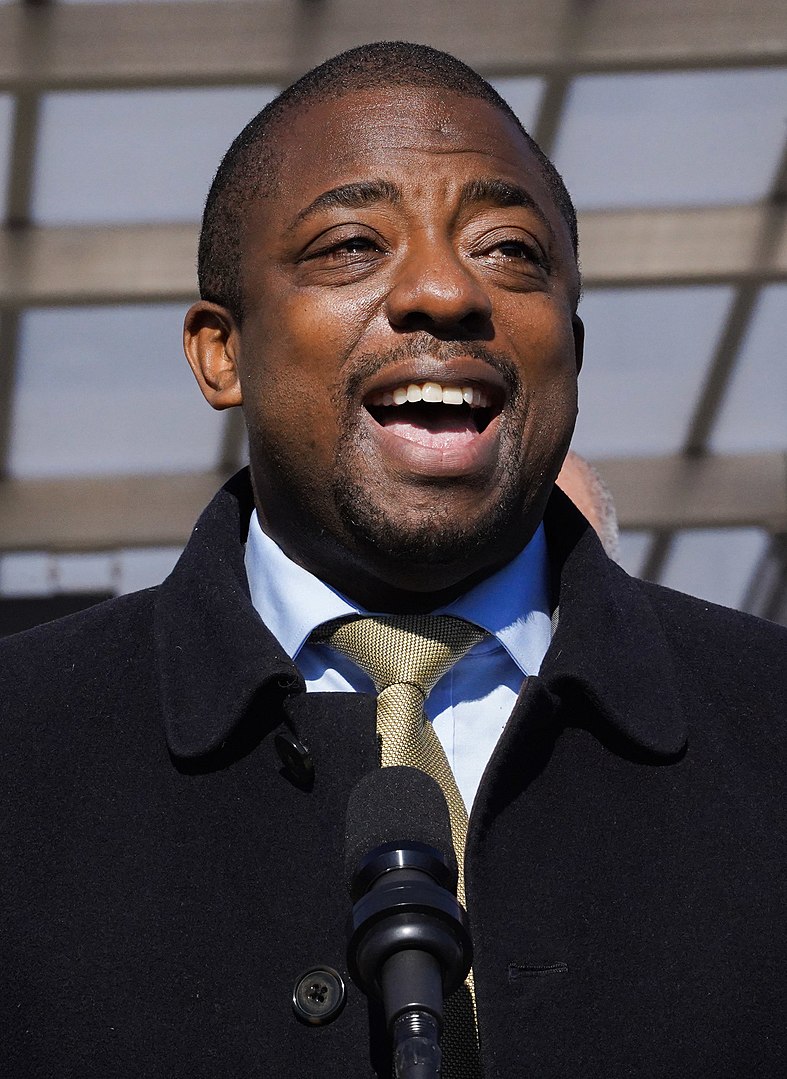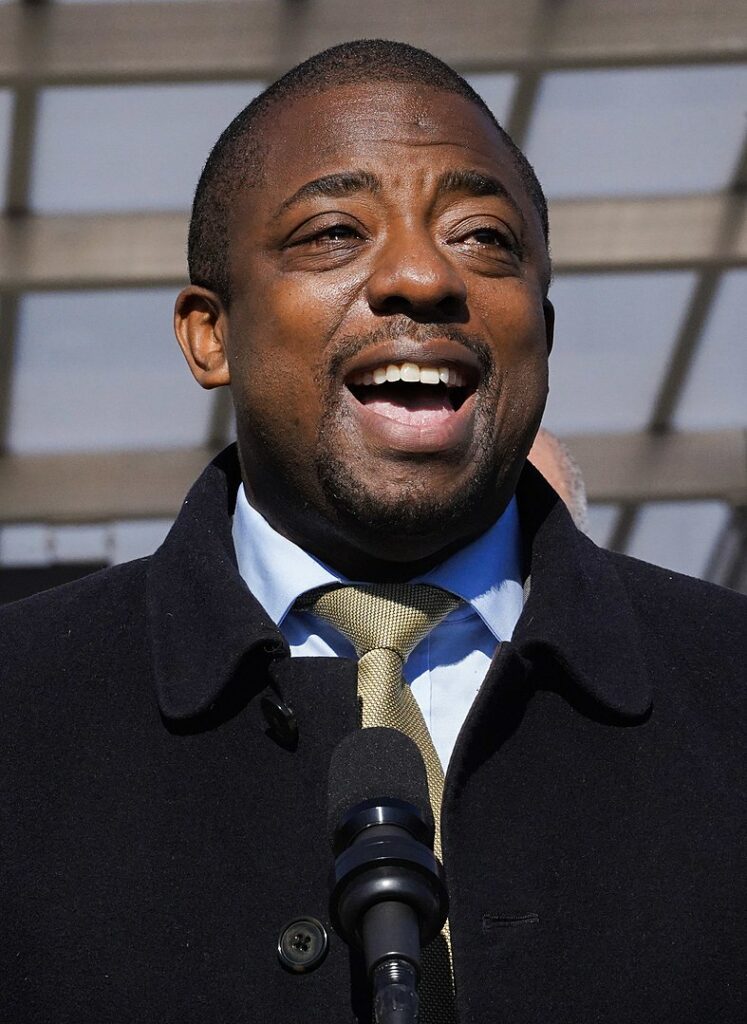 Now the two men had been honing political relationships for quite some time, becoming close allies in the process. Over time, they've done plenty of back-scratching for each other, and photos of the two are all over Migdol's company website and Facebook page. But apparently, Benjamin crossed the line when he approached Migdol for help with his campaign for state comptroller back in March of 2019, still, months before he announced his plans to run. According to prosecutors, Migdol told Benjamin he didn't feel comfortable asking his network of donors to contribute more than they already gave to his nonprofit organization, Friends of Public School Harlem. Upon which Benjamin said he would see what he could do. 
The Scam
Over the next few months, prosecutors tell us Benjamin used his State Senate office leverage to direct a taxpayer-funded education grant for $50,000 to Migdol's charity, Friends of Public School Harlem – albeit one that Migdol never asked for – to use as leverage to pressure him for the small but numerous contributions to his campaign he needed. If you're wondering why he needed a bunch of small donations, let's take a moment to explain the taxpayer-funded program that literally put your money into Benjamin's pockets. The city has a special fund for candidates who are struggling with resources for the exorbitant costs of running a campaign. The way it works is the first $100 of each donation is eligible for $800 in city funding. Apparently, Benjamin was using the small contributions to gain the match+ dollars to pay for his campaign and felt the need to coerce and bribe Migdol for help. 
Two weeks later, Migdol brought 3 checks to Benjamin's office totaling $25K as a donation to his campaign. Two of them were from Migdol's relatives and one was from a shell company he controlled. Prosecutors say he filled out contribution forms in front of Benjamin, signing the forms in his relative's name. (Hmmm…) Allegedly, Benjamin reminded his co-conspirator that he needed small donations, as many as he could get. Within weeks, Migdol delivered numerous fraudulent donations to Benjamin's campaign, in the names of people who never even heard of Benjamin – even the 2-year-old grandson of Migdol was a supposed donor. The scheme worked out well for both of these men, in reality.
Then, in October 2020 Benjamin came to Migdol once again with a  proposition. This alleged quid-pro-quo agreement was if Migdol donated $15K to a different political campaign, Benjamin would help support a zoning variance from a city board he once led (hmmm…). Migdol delivered the donation in November to the New York State Democratic Senate Campaign Committee. Meanwhile, in November of 2021 Migdol was arrested on federal charges of fraud, in connection with the wire transfer of the $15K donation. He has obviously been working with authorities since then as part of a plea deal, and Benjamin has known he was being investigated at least since then, although he lied on the forms for his background check when running for the Lieutenant Governor position and said he was not. Benjamin is also accused of engaging in a series of lies and deception, attempting to cover up these crimes. 
The Results
These collaborative actions resulted in the newly appointed Lieutenant-Governor being arrested and then released on a $250,000 bond with restrictions on going to Albany, after a plea of not guilty, earlier this week. He has resigned from his position, but firmly believes he'll be cleared and able to return to public service soon. Governor Kathy Hochul is stuck with him on the ballot, however, narrowing her chances in the primaries. State law says he would have to die or run for a different office, in order to have him removed, at this stage of the game. Before his arrest and subsequent resignation, just last week when things looked damning, Hochul was quoted as saying, "I have the utmost confidence in the lieutenant governor."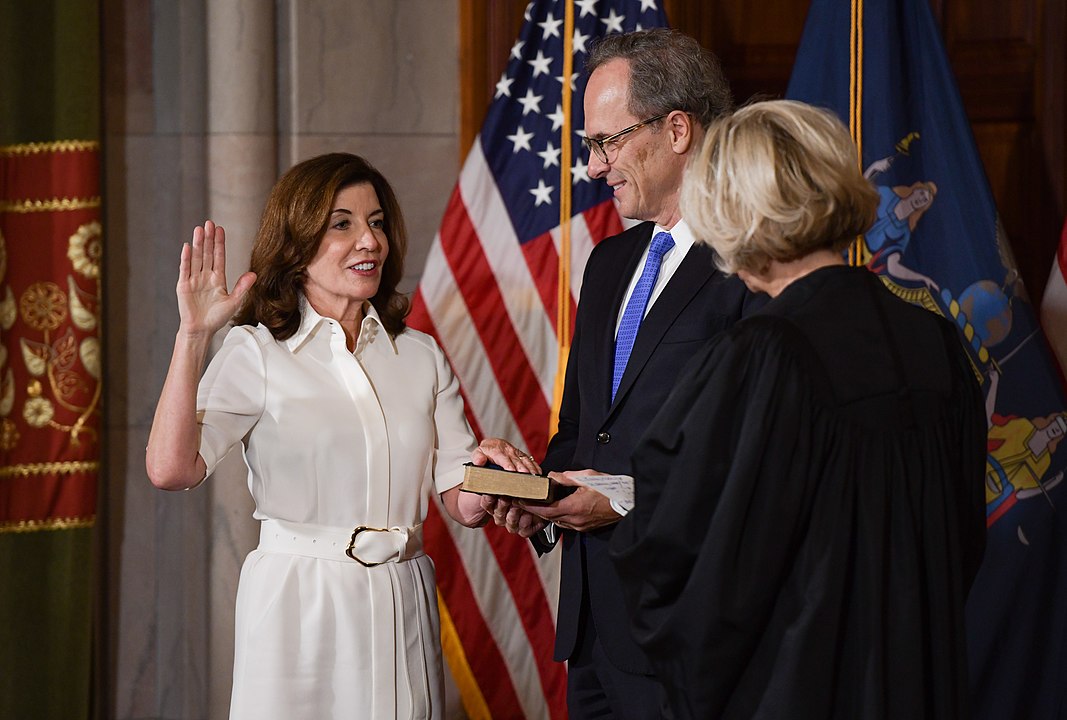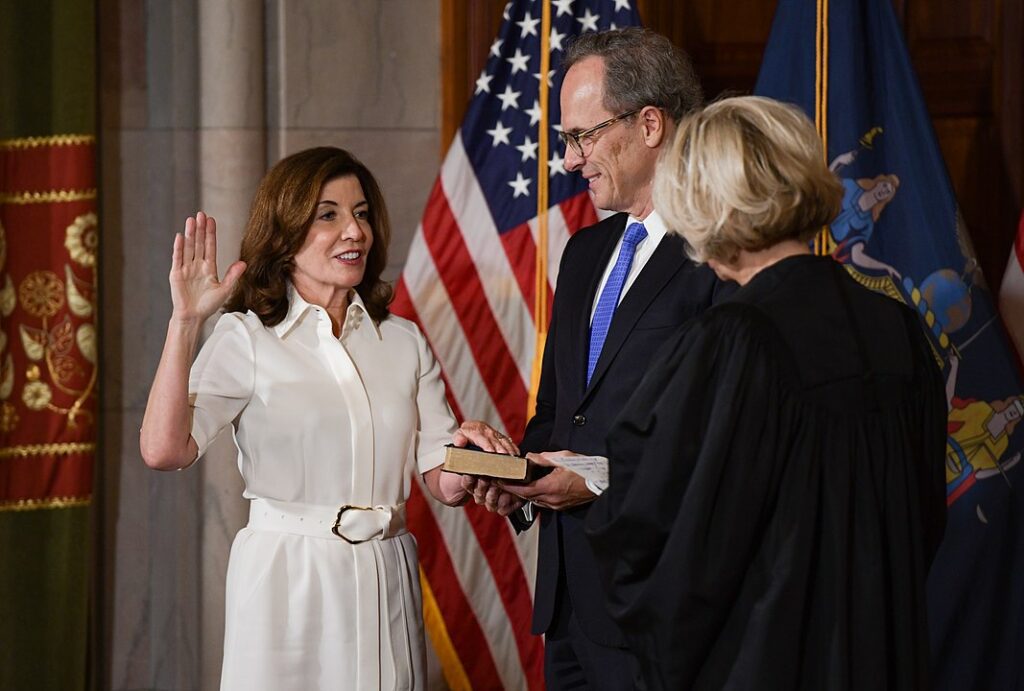 Now I don't know about you, but in my opinion, all of these people sound guilty of corruption! It's just the latest round of totally un-shocking "revelations" about our elected government officials. The real shocker will be if we ever decide to do something about it, once and for all.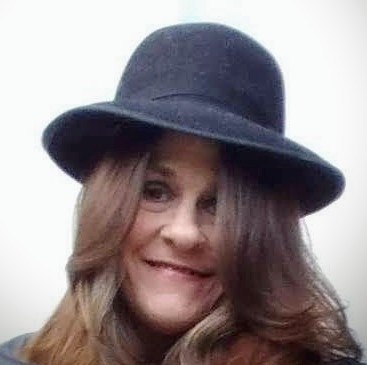 Rochelle Harris is a passionate writer originally from Phoenix, AZ. who credits her success to integrity and determination. She has a great sense of humor, loves music and her family, and writes fiction and poetry in her spare time. She is excited about the New York experience and lifestyle! Follow Rochelle on Twitter at @LinguisticAnRky or get in touch at [email protected]