The United States has a housing problem. Finding a home – especially an affordable one – can seem like an impossible mission, with rents and property prices skyrocketing. Millennials are in their prime home-buying years, but they are already burdened with student loans and wages that struggle to keep up with rising real estate prices.
Between the high demand and low supply – a phenomenon that accelerated during the pandemic – keeping a roof over their head is an increasing concern for many Americans, especially the most vulnerable. Homelessness has been on the rise for the past five years, with a growing number of individuals living unsheltered. State-sponsored affordable housing, few and far as it may be, is also often in a state of disrepair that would be unacceptable if it were privately owned.
The White House is pushing for a social spending bill that would make affordable housing one of the priorities of the Biden administration. The latest framework of Build Back Better includes $150 billion dedicated towards housing. Although it is a far cry from the initial $327 billion to go towards rental assistance and other housing programs, it remains one of the most significant additions of federal funding for housing in modern history. It represents more than three times the current budget of the Department of Housing and Urban Development (HUD.)
Here is what the current framework of Build Back Better includes – and what is still lacking.
What does Build Back Better include?
The lion shares of the $1.75 trillion economic recovery package allocated to housing would go towards improving existing public housing infrastructures and creating new ones to provide a home for very and extremely low-income renters. According to HUD, approximately 1.2 million households live in public housing units, managed by some 3300 PHAs.
The current bill plans to dedicate $65 billion to remediate the deferred maintenance many of the existing buildings have been suffering from since fundings were cut in the 1990s. It would be used to reduce health hazards (such as fire safety, lead, and mold remediation), increase energy efficiency and boost resilience to natural disasters.
The Build Back Better package also allocates $25 billion to expand the housing voucher system to hundreds of thousands of households. With the hiking rents in many places across the United States, particularly in urban centers such as New York, housing is becoming difficult to afford for many families, even with mortgage rates still hovering at low numbers. Opening access to housing vouchers could be a step towards reducing homelessness.
What is Build Back Better missing?
While the proposal would constitute a significant advance compared to the current state of affairs, there is one major issue. In order to bring down real estate prices, the pool of available properties – especially at the lower end of the budget – must increase significantly as first-time homebuyers who do not have equity built from a previous real estate transaction and low wage earners are systematically priced out of many markets.
According to a Freddie Mac study, the US had a housing shortage of 3.8 million units as of the fourth quarter of 2020 to meet the 13% targeted vacancy rate while fulfilling the demand from the growing number of households. The spending bill as it stands includes $15 billion to go towards the national Housing Trust Fund, a program in charge of producing and preserving affordable housing, and down-payment assistance for first-time homebuyers.
Detractors argue that the bill does not go nearly far enough. With inflation rising, including construction and labor costs, building property is too expensive for developers to justify selling or renting units below market value. The government needs to heavily subsidize affordable housing construction projects to make them viable.
Besides, the bill does not address the restrictive zoning codes that constitute a major hindrance for new construction and prevent a much-needed housing building boom. Therefore, real estate prices are bound to keep rising for much of the market despite the best efforts.
What comes next?
The House has passed the proposed bill, but it still needs to be approved by the Senate – hopefully before Christmas. It is unlikely that the package will remain the same: some of the expected changes include the paid leave program and tax policy section of the bill. If that is the case, the proposition will need to be reviewed by the House and voted on again.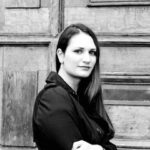 After graduating with a Master's degree in marketing from Sciences Po Paris and a career as a real estate appraiser, Alix Barnaud renewed her lifelong passion for writing. She is a content writer and copywriter specializing in real estate and finds endless fascination in the connection between real estate, economic trends, and social changes. In her free time, she enjoys hiking, yoga, and traveling.