With its fusion of African, Spanish, Creole, and Caribbean flavors, Cuban food is anything but boring. If you've never tasted Ropa Vieja (boiled and shredded meat, cooked in a special sauce with onion, bell peppers, bay leaves, and cumin), Empanadas (little pastry pockets stuffed with a variety of fillings, such as meat, cheese, vegetables, and fruits), Sweet Fried Plantains (crispy, caramelized member of the banana family) or a pressed Cuban Sandwich (ham, roasted pork, Swiss cheese, pickles, mustard, and sometimes salami on Cuban bread), you don't know what you're missing!  We've rounded up the best Cuban spots in NYC sure to delight your taste buds and leave you wanting more of this affordable and fortifying cuisine.
Best Cuban Restaurants NYC
236 W 52nd Street in the Theater District. Call
(212) 586-7714. 
View this post on Instagram

Founded in 1963, this family-owned and operated, upscale spot is touted by many as the best Cuban restaurant in NYC.  Now run by Sonia Zaldivar, the founder's daughter, the layout is reminiscent of a 1950s nightclub, in a room decorated with colorful tropical murals, while the sound of jazz music emerges from the adjacent cocktail lounge.  Must try:  Victor's house specialty, Ropa Vieja – Slowly braised and pulled Grass-Fed Angus Beef skirt steak in garlic, tomato, onion, and pepper sauce, and the Churros Con Tres Salsas – Cuban-style doughnuts with three dipping sauces; chocolate ganache, dulce de leche, and sweet condensed milk. Chef's kiss!
17 Prince Street in Nolita. Call
(212) 625-2001.
View this post on Instagram

Cafe Habana (Nolita) was founded in 1998 and is now joined by four other locations across the country.  Known for its hip crowd and addictive grilled corn that many New Yorkers and tourists line up for down the block, Cafe Habana believes in doing good for the community.  Habana Works is a 501(c)3 non-profit committed to urban environmentalism and community, "utilizing our strengths, living our values, recognizing our privilege, sharing our success, and providing opportunity within our communities."  Must try: Grilled Corn (obviously) – mayonnaise, cotija cheese, chili powder, lime, and the Mojito. 
488 Carroll Street in Gowanus, Brooklyn. Call
(718) 855-1941.
View this post on Instagram
"I want to speak for the Cuban people through food, through bites, by making you close your eyes. I want you to truly taste… CUBA!"  These are the words of the owner and chef of My Cuban Spot, Louie Estrada.  Authentic Cuban cuisine is served at this Brooklyn-based gem which also caters for events of all sizes.  With amusing names like "This Little Piggy Needs Bread" and "I'm Broke Bitch", their menu offers tasty and affordable Cuban bites. Must try:  Guava and Cheese Empanada, The Boss – ham, Swiss, pork, pickle, and mustard on Cuban bread, and the Sweet Plantains.
40-09 Junction Boulevard in Corona, Queens. Call
(718) 639-8158.
View this post on Instagram

Highly rated, with accolades aplenty, Rincon Criollo is a must-try spot for some of the best Cuban food around. Food Network's star, Guy Fieri, is a big fan –  "This is not just a restaurant, this is a cultural experience. Family-owned, lots of character, and great food."  The original Havana, Cuba location was founded in the 1950s by the Acosta brothers.  In 1976, the Queens location was born and has been thriving ever since.  Must try: Ropa Vieja (some say it rivals Victor's), Arroz Con Pollo (allow a one-hour cook time), and the Tres Leches Cake.  Tip: Cash or Amex only.
543 LaGuardia Place in Greenwich Village. Call
(212) 777-6500.
View this post on Instagram

Located between SoHo and the West Village, Favela Cubana is a place where food, music, and culture collide.  Large murals and festive colors adorn the 1,500-square-foot space, and conga drums cleverly double as bar stools for up to fifteen lucky (and thirsty) guests.  In addition to dinner, Favela Cubana is a great weekend brunch spot that offers bottomless options (Guava Screwdriver, anyone?) as well as awesome lunch specials during the week.  Must try: the Tostones (made from green plantains, twice-fried, crispy, and salty), Seafood Paella, and the Cuban Eggs Benedict – poached eggs, BBQ pulled pork, ham, Hollandaise sauce.
222 Thompson Street in Greenwich Village. Call (212) 420-7878.
View this post on Instagram

Since 2004, Cuba Restaurant and Rum Bar has offered Cuban, Latin, and Spanish dishes and their signature Mojito and Sangria to customers from around the world.  Latin food, music, and culture create the perfect Little Havana escape – in the heart of Greenwich Village.  Must try: the mojitos are non-negotiable!  Coconut, raspberry, pineapple, mango, passion fruit, or the signature – you can't go wrong.  The Vaca Frita (pan-fried shredded skirt steak, garlic mojo, soy sauce, lime, onions, parsley, rice, and beans) and the Torrejas Cubanas for dessert (crispy fried bread pudding, sherry syrup, banana brûlée, berry sauce, whipped cream) are crowd favorites. I dare you not to lick your plate!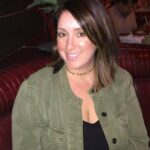 Robin Shack is a freelance writer and editor. Her work has appeared in the Los Angeles Times, Amazon.com, Lagunasalt.com and sainteden.com