NYC has some of the best seafood in the country, especially when it comes to oysters. It seems like this delicious delicacy can be found almost everywhere these days, but not all oyster bars are created equal. Many of the raw bars in the city have deals and luxuries that aren't offered at other establishments, but it can be hard to know which restaurants are reliable. Luckily, CitySignal is here to help. We've discovered which raw bars are the best NYC has to offer and listed them below.
Best Oyster Bars in NYC
1.) The Mermaid Inn ($$$)
View this post on Instagram
This eccentric restaurant seems obvious to have as the first one on the list, but that's because this place has a ton of raw oyster deals. The Mermaid Inn has three locations: one on the Upper West Side, one in Greenpoint, and one in Chelsea. All of these places have happy hour prices selling oysters for $1.25. However, each location has its own unique oyster offerings and prices, ranging from happy hour deals to prix fixe menus for those who just want a tower of oysters to chow down on. The types of oysters on the menu change based on seasonality and availability, but rest assured, they will always be fresh and delicious.
2.) Greenpoint Fish & Lobster ($$)
View this post on Instagram
This delicious seafood spot is one of the best restaurants in Brooklyn. The food is always fresh, and they have some awesome happy hour prices for their huge wine list. The real star here, though, is their raw bar. They offer guests a half dozen East Coast oysters for $19 and West Coast oysters for $24. They also have clams, crudo, scallops, ceviche, and shrimp cocktail, all for amazing prices. You can also order unshucked oysters for $1.25 each, caught by local fishermen. The best part is that you can eat these unshucked oysters directly on their patio or order takeout to enjoy at home.
3.) Cull & Pistol Oyster Bar ($$)
View this post on Instagram
This oyster-specific restaurant offers guests half-priced oyster happy hour and a $45 prix fixe menu during NYC's Restaurant Week. The raw bar changes every day, but they always include an oyster sampling and other delicacies like king crab, clams, and shrimp. They also have two different oyster towers, one serving a dozen oysters and another serving two dozen, for $41 and $81, respectively. If you're lucky, you might even catch them on a day when they have sea urchin on the menu.
4.) Grand Banks ($$$)
View this post on Instagram
This bar on a boat will make you feel like a true seafarer as you drink hardy drinks and slurp down savory oysters. Their catches cost more depending on where they come from, and their oysters come from some of the best waters in the world. Some of their oysters include Montauk Pearls from the Block Island Sound in New York, Black Duck Salt from Hog Island Bay in Virginia, and Kusshi from Deep Bay in British Columbia. The deal they are most known for is The Grand Banks, a $90 prix fixe oyster experience that features catches from all over the United States. They also offer a wide variety of other seafood entrees and sides.
5.) Grand Central Oyster Bar and Restaurant ($$)
View this post on Instagram
The oldest bar in Grand Central Terminal, this bright establishment has over 30 different types of oysters for guests to enjoy. They also have a wide variety of other seafood, some of which you can find by sampling their shellfish platter if you're okay with paying more. Specifically, the platter comes with oysters, clams, jumbo shrimp, mussels, and lobster. If a la carte oysters are more your thing, they have almost two dozen varieties of oysters to choose from, all of which are fresh and tasty.
6.) Brooklyn Crab ($$)
View this post on Instagram
This Red Hook establishment is one of the many newer restaurants to pop up during the neighborhood's transformation. This huge place is all about fun. They're even throwing their first block party this year! They have a half dozen oysters for $19 and a dozen oysters for $36. These platters come with oysters from some of the freshest waters of New York and Virginia, depending on what's available and the season. They also have a huge cocktail menu and a wide variety of seafood, especially other shellfish.
7.) Mary's Fish Camp ($$$)
View this post on Instagram

This mostly take-out restaurant in West Village specializes in the freshest seafood you can enjoy at home. They have a small space where guests can eat, giving them access to the raw bar, which features a wide variety of shellfish and ceviche. Their oysters are fresh and mostly from New London Bay in Canada and can be ordered by the half dozen for takeout for $24, though guests have more oyster options should they sit in the restaurant itself. They also have some awesome merch that can also be ordered for take-out.
8.) Jeffrey's Grocery ($$$)
View this post on Instagram
This restaurant is so famous for oysters that its website's first image is dozens of unshucked gems on ice. The raw bar is full of flavorful shellfish, but the platters are the real stars of this place. Le Prince is the cheapest option at $65 and comes with 10 oysters, 4 shrimp, 4 littlenecks, and a lobster salad. Le Royal is $110 and comes with 12 oysters, 6 shrimp, 6 littlenecks, smoked mussels, a quarter-pound king crab, and a lobster salad. Le Jeffery is the most expensive at $145, but you get tons of delicious food. This final platter comes with 16 oysters, 8 shrimp, 8 littleneck, smoked mussels, albacore conserva, a half-pound king crab, and lobster salad. You and your friends will be very full after this meal.
9.) Grand Army ($$$)
View this post on Instagram
Another restaurant with the word "Grand" in it, this Brooklyn staple has a ton of options for oyster lovers. They have oysters by the shell and several towers that are great for groups. The Lowbrow tower is cheaper, but comes with less food. The Highbrow tower is more expensive, but could feed a family of ten. Both come with options to add a caviar side for an extra fee. There's a ton of extra fish and shellfish on the menu as well.
10.) ROKC ($$)
View this post on Instagram
This Japanese restaurant is meant to mirror a traditional port town during the Meiji period, which featured tons of fresh fish, traditional hot meals, and oysters. The raw bar is delightfully approachable and contains oysters from a variety of places along the east coast of the United States. They have happy hour oysters for $1.50 each, with a required minimum of six per order. This can quickly turn into a dozen oysters for only $18 during happy hour, which is likely the best deal in NYC for the high-quality oysters you'll get here.
11.) Maison Premiere ($$$)
View this post on Instagram
This cocktail bar is known for its wide variety of oysters and signature cocktails. They have a ton of shellfish that come from Maine, Connecticut, Washington State, New York, Virginia, and Prince Edwards Island just to name a few places. Their oyster menu changes based on what's available and in season, but they always have some delicious options. Their oyster platters come with a variety of shellfish like clams, shrimp, crabs, and lobster. You can either get La Petite Maison for $90 or La Maison for $135, both of which are delicious and filling.
12.) Ama Raw Bar ($$$)
View this post on Instagram
This raw bar has some of the best happy hour deals in the city. From 5p.m. to 7p.m. East Coast oysters are $1.25, and West Coast oysters are $2.25. Each person is allowed to order 24 oysters during happy hour before they go back to their regular prices. This place has a ton of other seafood as well, and their selections change based on the season, availability, and whether you're dining at the East Village or West Village location. Either way, you'll be getting a great deal on great food.
13.) Bar Crudo Oyster Bar & Restaurant ($$$)
View this post on Instagram
This former pop-up shop has found a ton of success since it first opened its doors and is now one of the most famous oyster spots in the city. Happy hour oysters are chef's choice for $1.50, and their seafood towers, $75 dollars for the small one, $115 for the large one, are filled with fresh shellfish like shrimp, crab, and half lobster. The oysters in the tower and raw bar rotate daily and come from all over the country. They also have a seafood paella that's out of this world. 
---
Oysters are a very polarizing food. Many people love them more than life, but some hate the texture and powerful flavors. Lucky for the latter, all the places listed above have other options. For oyster fans, though, these places are the best of the best. The prices are perfect, the oysters are fresh, and the variety of shellfish is stunning. NYC is one of the best places in the country to get some great seafood, especially when it comes to raw bars. So hit up these amazing places, and find oyster towers as tall as the iconic skyscrapers that make NYC famous.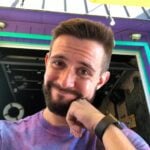 Russell is a writer and comic based in New York City. His plays have been featured at Penn State's Cultural Conversation's Festival, The NYC Thespis Festival, and Imaginarium's Inaugural Theater Festival. Follow him on TikTok and Instagram @pooleparty528